Best Places to Visit in Santiago
Santiago is one of the bustling cities in Chile and it has a lot to boast about. With a population of more than 6 million people, you will find this destination packed with several local as well as foreign tourists all around the year. Whether you are looking for a historical landmark or want to observe any manmade object, Santiago offers everything to fulfill your travel cravings. Check out best places to visit in Santiago in following travel guide: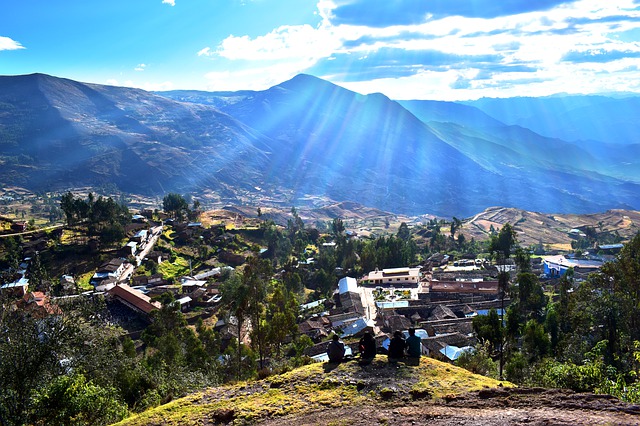 Key Highlights of Santiago
It is one of the most popular historical landmarks of Santiago which is surrounded by several artistic buildings. You can explore diverse range of sightseeing locations here including Royal Court Palace, Central Post Office, Metropolitan Cathedral and much more. It is multicultural area where you will find several artists demonstrating their creative work and people enjoy buying their masterpieces. In the vicinity, you can also spot various monuments and this is the reason why most of the tourists prefer to start their journey from Plaza de Armas.
It is one of the tallest towers in South America which is visible from all the corners of Santiago. The skyscraper has got 64 stories, six basements and more than 900 feet high. It features a biggest shopping mall of country where people gather in huge number on weekdays as well as weekends. Every week, millions of people visit this destination thereby making it appear like a festival crowd. Don't forget to capture 360 degree views from the observatory deck located at the top floor of building.
Mercado Central is a key highlight of Santiago which has been attracting tourists from its establishment year 1872. It is located in an immense building developed by wrought iron. If you are real food lover then you will love destination such as Mercado Central. Though you will find variety of food items here, seafood cuisine is the key reason why most of the foodies visit this place. You can try some mouth watering dishes made from clams, scallops, mussels, oysters, fish and much more.
Museo Chileno de Arte Precolombino:
Sandiago is more about exploring the past of South America and get acquainted with its historical work. This is exactly what Museo Chileno de Arte Precolombino is recognized for which features several creative items that dates back to more than 10,000 years. It features several art works from Central America and South America. At present time, the museum has collection of over 5,000 unique artifacts and artworks. All this extraordinary collection is manufactured from ceramics, textiles, metal, leather and bones.
It is one of the most famous hills in central part of the city that features remains of volcano. The hill has gone through drastic renovation in 19th century and since then it has recognized as a must visited travel destination in Chile. Cerro Santa Lucia feature castle, fountains, statuary and parks that attracts people of all ages and different interest. If you want to capture some of the breathtaking views of city then, the hill offers you an ideal setting.
The list of destinations mentioned above are only best of the lot and you can discover some more hidden gems during your journey to the Santiago. If you are planning to visit few more travel friendly cities in South America then check out our other travel guides to get detail information.