Unveiling the Wonders of the Great Barrier Reef: A Guide to Snorkeling and Diving Adventures
Along Queensland's coast, Australia, the Great Barrier Reef, a captivating underwater habitat, runs for more than 2,300 kilometers. It is the biggest coral reef system in the world and a UNESCO World Heritage site. It also serves as a sanctuary for a staggering variety of marine life.
Snorkeling and diving in the Great Barrier Reef provide an exceptional chance for nature lovers and adventurers to get up close and personal with this dynamic environment. Prepare to plunge into an underwater wonderland where gorgeous coral formations, dazzling fish, and exotic aquatic life await your discovery.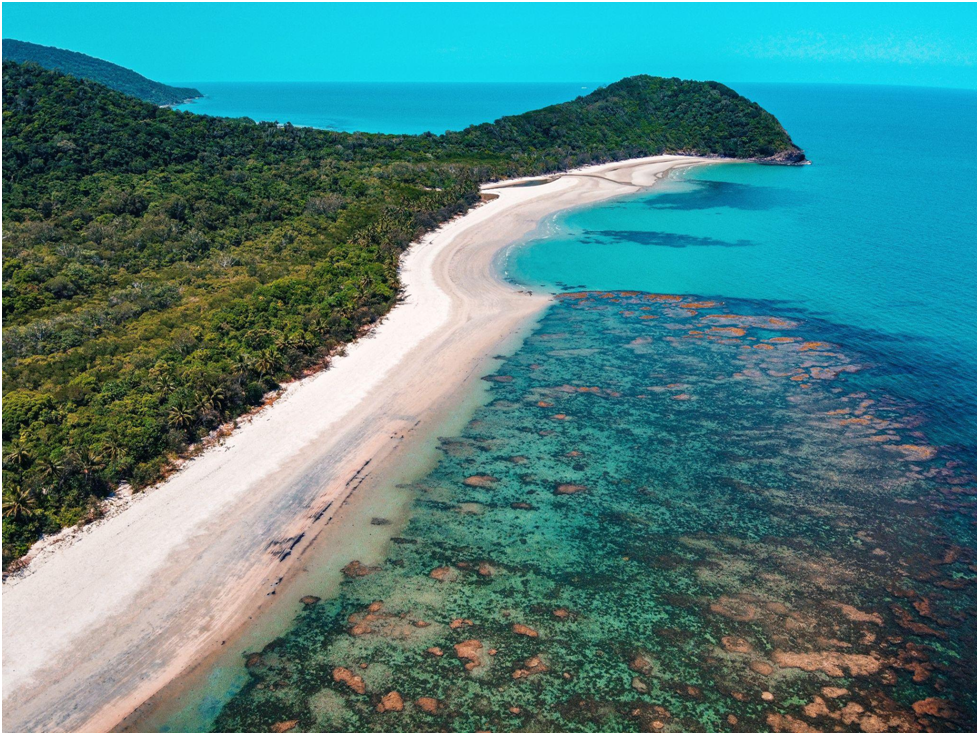 Photo by Manny Moreno on Unsplash
Key Takeaways
The Great Barrier Reef is a well-known natural wonder that is home to an abundance of colorful marine life and stunning coral structures.
The magnificence of the reef may be experienced up close and personal when snorkeling and diving, providing life-changing opportunities.
For an enjoyable and responsible excursion, careful planning, safety procedures, and respect for the reef's delicate environment are essential.
Making Ready for Your Adventure
Prior to starting your snorkeling or diving trip, it's important to take the following steps:
Study and Plan: Learn about the many areas of the Great Barrier Reef and pick the one that best suits your interests and degree of expertise.
Find reliable tour companies that emphasize sustainability and safety while offering snorkeling and diving excursions.
Become Certified: Consider taking a certification course if you're new to scuba diving to make sure you have the abilities and information required for a safe and pleasurable experience.
Equipment Requirements: For the best comfort and visibility while snorkeling, spend money on a good snorkel, mask, and fins.
Scuba diving: If you're a qualified diver, make sure your gear is kept up with and functional. The majority of tour companies provide rental gear if you don't already have any.
Snorkeling Excursions
A well-liked and convenient way to experience the Great Barrier Reef is through snorkeling. Here are some suggestions to improve your snorkeling experience, whether you're a novice or an expert:
Swim with Confidence: Get comfortable in the water by practicing swimming techniques before you visit the reef.
Sun protection: To shield your skin from damaging UV rays, use a reef-safe sunscreen and dress in a rash guard or wetsuit.
Go Slow and Observe: Take your time to take in the fascinating coral formations and the many fish species, sea turtles, and other marine life as you see them in the wild.
Snorkeling safely requires that you do so in groups, buddy up with a partner at all times, and adhere to the rules and regulations that your tour operator has supplied.
Diving Excursions
The Great Barrier Reef offers trained divers an experience like no other. What you need know for an amazing dive is as follows:
Diverse Dive Sites. There are several diving locations available at the Great Barrier Reef, each having special characteristics of their own. There is something for every diver, from small coral gardens to stunning drop-offs.
Do a guided dive: Consider diving with an experienced guide who can traverse the dive site and point out hidden beauties if you want to truly enjoy the beauty of the reef and guarantee your safety.
Buoyancy Management: Understanding buoyancy control is essential for safeguarding the delicate coral and preventing harm. In order to improve your diving abilities, practice correct buoyancy practices.
Grab the Moment: Bring a camera with you on your dive so you can capture the experience and remember it forever.
Exploring Australia's Marine Wonders with the 485 Visa
The 485 visa offers a fantastic chance for foreign travelers who want to discover the beauties of the Great Barrier Reef. With the help of this visa, recent foreign graduates of Australian universities are able to spend a limited amount of time in Australia working. You may immerse yourself in the abundant marine life and discover the spectacular beauty of the reef with a 485 visa while developing useful skills and contacts within the diving and snorkeling profession.
Final Thoughts
Scuba and snorkeling excursions in the Great Barrier Reef are absolutely amazing opportunities to forge deep connections with nature. A sensory explosion caused by the reef's vivid hues, complex coral formations, and interesting marine life will linger with you long after you've returned to land.
But it's critical to approach these explorations with deference, accountability, and a dedication to protecting the delicate ecosystem of the reef. You can make sure that future generations will be able to enjoy this underwater paradise by adhering to safety precautions, using reliable tour operators, and using environmentally friendly diving and snorkeling methods.
So embrace the Great Barrier Reef's enchantment, savor its beauty, and leave a lasting impression as you make lifelong memories. Check our other travel guides to get more information on diving adventures.