Best Places to Visit in Andaman & Nicobar Islands
Andaman & Nicobar Islands are all about fancy beaches, blue skies, tranquil environment and mouth-watering cuisine. If you ever come to India, don't forget to visit these islands that will add real spice to your tour. Every element of these islands will offer you an exotic experience that any nature lover is searching for. If you are planning to visit Andaman & Nicobar in near term then here are few places you shouldn't miss at all: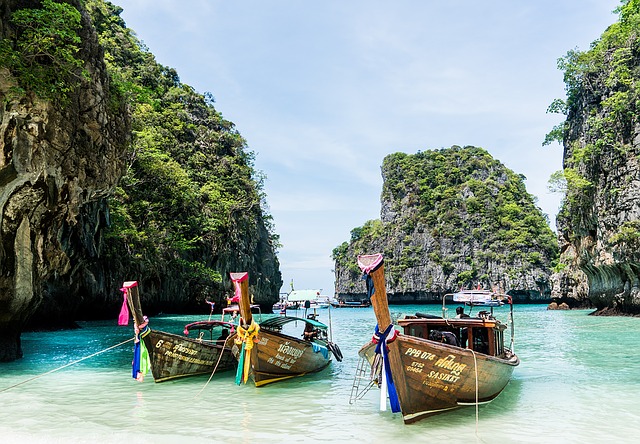 Key Highlights of Andaman & Nicobar Islands
Wandoor beach: National park is a key attraction of this beach that attracts tourists from different countries in the world. If you want to explore coral life that includes red corals, sponge corals and several tropical species then Wandoor beach is a place to be. Moreover, snorkeling is another unique experience you can try here that will take you closer to unique marine life.
Mount Harriet: If you love doing trekking then it is worth keeping this destination on your priority. It is recommended to cover the stretch of 16km from Mount Harriet to Madhuban on your feet to enjoy incredible flora and fauna on island. Besides, you can also try elephant safari here that is one of the memorable experiences you will not forget in entire lifetime.
Museum Circuit: If you want to know everything about the ancient culture and history of Andaman then simply take a museum tour on the island. The Anthropological museum here will give you deep insight into the lives of local while Sanudrika Naval Marine Museum will offer you a perfect synopsis of amazing marine life on the Andaman and Nicobar islands.
Rajiv Gandhi Water Sports Complex: If you are a true watersports lover then you will keep this destination on your priority. Whether it is speed boat riding, paragliding, banana ride, jet skiing, parasailing or any other activity, you will get an amazing exposure to try everything here. You can consider enrolling for an entire package or opt for specific rides during your stay here.
Chidiya Tapu: Get extremely close to the nature while been at Chidiya Tapu that will offer you peaceful surroundings to sit and relax. It is an ideal destination for bird watching where you can spot several unique species of birds including emerald doves, sea eagles, parakeets and much more. It is highly recommended to visit this place during summer as whether is extremely clear and you can get best out of your time.
Cellular Jail: At the time of British Rule, Andaman Island was considered as a most terrible jail location. Today, it has become famous heritage spot that reminds you of India's independence struggle along with the sacrifice of freedom fighters. Here you can get an opportunity to view several sound and light shows that will make you acquainted with the history of this destination. The jail remains open from 9AM to 5PM on all days except Monday and public holidays.
Andaman and Nicobar islands are known for their sudden change in weather so it is recommended to visit this location after doing prior planning and research. This pleasing place has definitely a lot to offer tourists and no wonder it has become one of the most preferred travel destinations in Asia.