Best Places to Visit in Taiwan
Taiwan is a magical country that always boasts about serene landscapes and breathtaking mountains that give you feel of living life in the lap of nature. Here you can experience perfect blend of traditional heritage along with modern lifestyle thereby keeping you excited throughout your tour. Here are some of the key highlights that you will come across in Taiwan to suit your varied interests: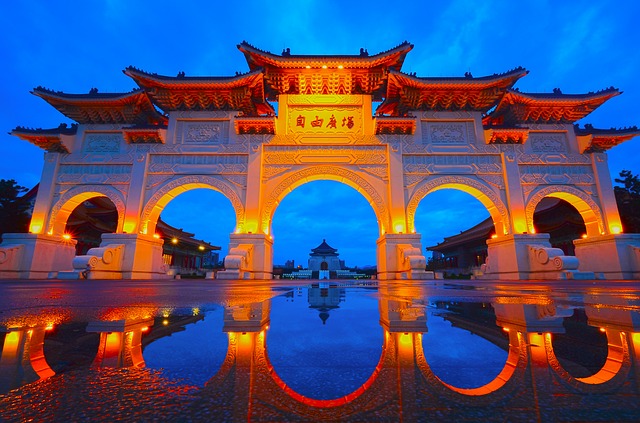 Yushan National Park: If you are real nature lover then you will love the beauty and serenity of this charming sightseeing location. Here you can keep yourself busy in doing lot of adventurous activities that mainly include hiking, trekking and much more. Moreover, you can spot several mountains here that are as high as 3,000 meters. Don't forget to visit one of the tallest island mountains of Taiwan here.
Shifen Waterfall: It is recognized as a replica of Niagara Falls thereby making it one of the vital tourist destinations of Taiwan. It is situated in lush green and amazing landscape which is a real treat to watch. Just next to waterfall, you can spot Shifen village where you can enjoy a lantern display during evening time.
Longshan Temple: If you want to see the spiritual side of Taiwan then simply head to Longshan Temple. As soon as you enter this place, you will come across artistic wooden interior and pleasing aroma of incense sticks. There are several myths surrounding this temple as it helps you to find solution to your problem after performing a very small activity.
Sun Moon Lake: Situated only couple of hours from Taipei city, it is considered as a most amazing destination to visit in Taiwan. The lake is surrounded by amazing forest and several exhibits of old handicrafts and weapons. If you are planning a family holiday then this is an ideal location where you can spot several resorts and hotels.
Rainbow Village: It is an extraordinary street display which is considered as a vital ingredient of Taiwan tourism. If you love exploring local art then you will love this place that symbolizes the typical culture of Taiwan. Here you can spot several colorful patterns and designs of birds and animals thereby creating a true masterpiece.
Shilin Night Market: If you are a shopaholic or a food aficionado then you will love spending maximum time here. After sunset you can visit night market to taste some of the mouth watering delicacies which are made from local ingredients. Apart from arcade games, vintage cassettes and local artifacts, you will spot several creative items that you can purchase for good bargain. Don't forget to carry some of these items as a souvenir with you to revive memories of your tour again and again.
Taiwan is more than just a tourist destination. It is a holiday paradise that welcomes every traveler with open hands. So if you are planning a tour to Fareast Asia in near term then don't miss visiting this spectacular tourist destination to make your journey memorable.