Travel Tips for Physically Challenged Travelers
Every individual have a dream of seeing the world and physically challenged travelers are no exception. Any small or big flaw in their body can't stop them from travelling and they have strong enthusiasm to finish their journey with memorable experiences. The entire tourism industry across the world is also giving importance to special needs of disabled travelers by offering them the kinds of services they want. Here we have listed some of the most important travel tips for physically challenged travelers to make their travel comfortable: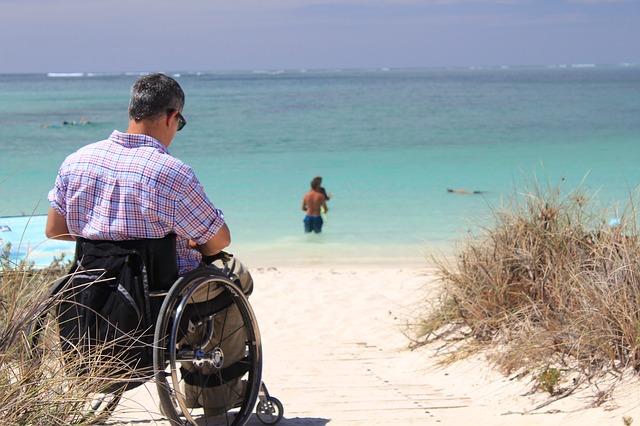 Stick to your normal schedule:
Though it is impossible to replicate same sleep schedule you are following in home, it is recommended to stick to identical routine. Try to cover maximum sightseeing destinations during morning time when you have sufficient amount of energy. Most of the physically challenged travelers prefer taking regular naps during their journey that helps them to get out of unnecessary fatigue.
Seek assistance of modern equipments:
In today's technology oriented world, there are various modern equipments available that add real comfort to your journey. When it comes to physically challenged travelers, they can avail facilities such as wheelchair assistance wherever possible. These kinds of services are available at airports and they can inform concerned personnel to arrange such services for them. Though you are also allowed to bring your own wheelchair for few locations, you also have an option to hire it.
Opt for customized tour packages:
The tourism sector is booming and there are several travel guide companies trying to attract maximum number of travelers towards them. Most of them even organize customized tours for both domestic as well as foreign destinations that include only physically challenged travelers. You can get in touch with your local travel guide company to check out whether they are offering any such tour.
Physically challenged travelers have certain set of rights that are mainly designed to protect them from any unfair practices happening during travel. These rights are apply when you are seeking different kinds of services ranging from hotel accommodation, airline, transportation and sightseeing.
Travel insurance is must:
Though travel insurance is one of the mandatory things for every traveler, physically challenged travelers need to be extra careful in this aspect. They are the ones who will be more vulnerable to accidents, fatigue or any other kind of emergencies. So getting yourself covered with sufficient travel insurance means you are already putting lot of financial protection against crisis situations.
Most of the physically challenged travelers often overlook the need of caregiver during travel. Though it may cost you bit high but it is always advisable to have one whenever possible to make your travel less cumbersome. You can consider taking caregiver from your region or hire one wherever you travel and whenever you require.
After going through all above list of travel tips you will come to realize that there is no reason disabled people should only stay at home and they have equal opportunity to travel the world. The only thing they require is proper planning and a relentless willpower to make their journey successful. If you are one of the physically challenged travelers then you definitely know what kind of motivation you get after you finish your tour successfully.