10 Unforgettable Ethical Wildlife Vacations for Animal Lovers
There are two types of travelers: The adventurers who climb mountains and search for desert treasure, and the seekers who love to see and explore. Wildlife lovers usually fall into the seekers' category, and there are plenty of vacation packages and tours geared towards animal lovers. Combine your love for animals and travel with these ten unforgettable ethical wildlife vacation.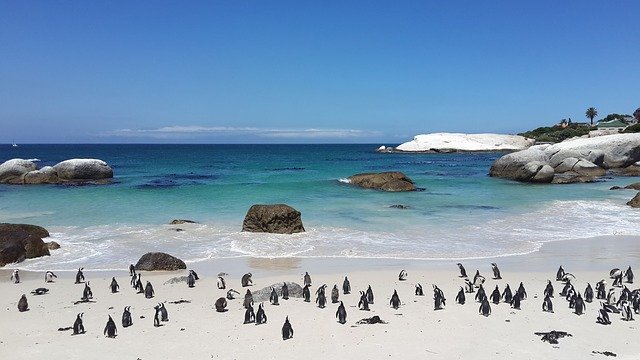 1. Gorilla Trekking in Uganda
Gorilla trekking is a once-in-a-lifetime, genuinely life-changing vacation for those who are lucky enough to come face to face with these giant apes.
Wild gorillas are extremely rare, and these ethical vacation tours give you a chance to see them in their natural habitat. Uganda is home to 60% of the total mountain gorillas left on the planet. About 400 of them live in Uganda's Bwindi Impenetrable National Park.
Be sure to check with the tour to see what to pack for vacation supplies.
2. Help Sea Turtles in the Galapagos Islands
The Galapagos Islands attracts beach lovers and treasure hunters, but it also attracts wildlife lovers. These islands are home to sea turtles, and through REI Adventures, you can volunteer to help preserve the habitat and wildlife that make this region so unique.
It's the summer vacation of a lifetime. Spend 11 days exploring Isabela and San Cristobal islands while gathering data on local turtle populations. The vacation tour also includes hiking, snorkeling, and mountain biking opportunities. The cost of the ethical wildlife vacation tour provides vacation rentals, meals, and inter-island transfers.
3. Take a Conservation Tour in Cambodia
Visit Cambodia's most beautiful sights and exotic wildlife on this vacation. The Cambodia Conservation Tour will take you to famous monuments, museums, and war memorials. Still, you'll also visit a Sun Bear sanctuary in Phnom Penh and pay a visit to the Elephant Valley Project during your vacation. You'll go zip-lining before riding down the Mekong River to see endangered Irrawaddy dolphins.
This unforgettable yet ethical wildlife vacation tour will give you every bit of value for your money. Because the vacation tour includes a wide range of adventures, be sure to inquire about what to take on holiday.
4. Track Jaguars in Brazil
If you're looking for vacations to go exploring jungles and exotic wildlife, Brazil is the place to go. But if you hope to see jaguars, make sure that you choose an ethical tour company, like Wild Planet Adventures, which takes tourists to the Taiama Reserve for jaguar tracks.
This vacation scheme is headed by biologist guides who use stringent protocols during tours, which average 1.5 jaguar sightings per day.
5. Responsible Elephant Experience in Thailand
Thailand is home to many elephant vacation experiences, but very few are ethical. Team Go Discover Abroad is different. They offer an ethnic vacation experience where you work and stay in a small elephant village.
When we say "work," we mean it. It isn't one of those laid-back, relaxing winter vacation schemes. During your stay, you'll help mahouts every day while:
Making elephant feed
Making vitamins for elephants
Taking elephants for walks and bathing
Assisting with kitchen work
6. Learn to Protect Wildlife in Spain
Skip the big bustling cities on your European vacation, and visit Denia, Spain. Team Go Discover Abroad will take you to this quaint seaside town. You will learn how to minimize your environmental impact and all about marine research programs.
During your vacation, you will:
Monitor turtles
Plant trees and learn how to prevent forest fires
Help with park maintenance
Learn how to fight invasive vegetation
Collect data and surveys with staff
7. Ethical Safari Experience in Kenya
Stay at Kenya's Masai Mara National Park on your wildlife vacation, which recently launched its Mara Elephant Project (MEP). MEP aims to end elephant poaching in the region.
You'll stay on 70 private acres of land along the Njageteck River, and you can book an MEP excursion during your stay.
8. Watch Penguins in Argentina
Head down to the Peninsula Valdes in Argentina, where you can view elephant seals, whales, sea lions, orcas, and penguins on your vacation.
Between September and April, you can see thousands of Magellanic penguins at the Punta Tombo National Reserve. Every year, these penguins migrate here from southern Brazil for nesting.
The park has strict rules for visitors to limit interaction and avoid disturbing the penguins. You can't touch, feed or come to close to the penguins or their nests. But you can view them from a distance and marvel at their beauty.
9. Visit Giraffes in Nairobi
Stay at the Giraffe Center in Kenya's capital city and come face-to-face with orphaned giraffes. You can feed and even kiss the center's giraffes while learning all about these towering creatures.
Visitors are only allowed to feed the giraffes individual food pellets made of wheat, corn, molasses, and grass. It's a unique opportunity to see giraffes up close.
10. Swim with Dwarf Minke Whales in Australia
Deep-Sea Divers Den in Australia offers a unique opportunity to interact with dwarf minke whales in the wild while on vacation. The vacation tour is ethical, so no baiting or chasing is allowed. Sightings are not guaranteed, but these whales are unusually friendly.
No touching and no flash photography are allowed. The vacation tour gives you a unique opportunity to see these whales up-close and personal in their natural habitat.
Tour participants say the whales are genuinely interested in playing with their human visitors.
If you're looking for a vacation of a lifetime, these ten ethical wildlife vacation tours should be at the top of your must-see list. Which of these places is on your bucket list?