Best Honeymoon Destinations To Visit in August
Every country in the world has its own prime time to visit. Each destination starting from Southeast countries like Singapore-Thailand-Maldives & hills of North India and the winter chills of Australia-New Zealand looks really beautiful and lively during a particular season. It becomes a really tough time for the wanderlust to pick a destination for their exploration. When you consider the season and weather conditions as a prime factor then it is safer to travel in the month of August. Every destination in the world, at least to say 80% of the destinations are more lively in August and it is the prime time too. So it becomes easier for the majority of the Indians who are getting married in the month of July – August to plan their honeymoon vacation. Couples tying a knot in and around August must be busy looking for the budget honeymoon destinations to spend a super romantic time with their better half.
Monsoon offers awesome weather which gives you a good ambiance and environment. It is the ideal time for the honeymooners who are planning for a honeymoon vacation. Almost all the destinations in the world during the month of August are pleasant and cozy, making for a perfect hideaway for couples. To help you plan a better romantic honeymoon vacation—here comes a handpicked list of romantic and astounding honeymoon destinations on a budget to visit in August: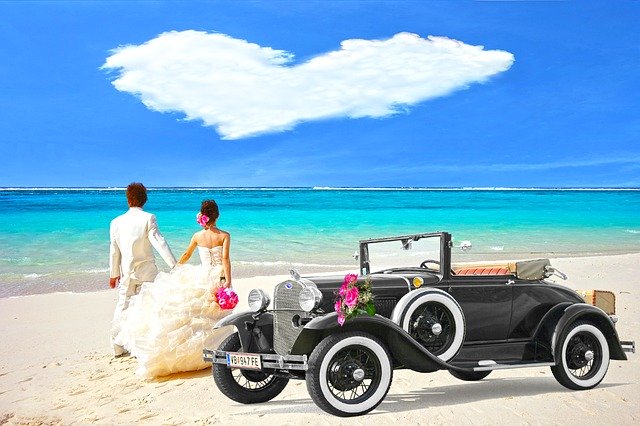 1. Mauritius
Every couple who are about to get married and also the ones who just got married will always have Mauritius in their travel bucket list. Mauritius is one of the most beautiful destinations in the world that is blessed with a lot of romantic and also adrenaline-rushing activities. What makes the destination so popular and famous is because of its sea-facing and beach villas. Also, the destination does have quite a few numbers of exotic water villas too. The white sandy beaches and the crystal clear turquoise water adds even more beauty to this scenic destination. One of the most romantic things to do in Mauritius and also an integral part of all Mauritius vacation packages is to go on a catamaran cruise and watch the sunset while having a romantic candlelight dinner with your life partner. Also, you can do some adrenaline-pumping activities like hiking, cultural tours, snorkeling and diving and so much more. Plus, you need to make sure you find time to relax, too! Mauritius is a place you could easily spend a fortnight on and every day be different. No wonder it listed amongst the best august Honeymoon Destinations you shouldn't miss.
Why visit in August?
One main factor is the weather. It is relatively cool and the average temperature is around 24C at midday, with little rainfall and fewer mosquitoes. The temperatures will be warm enough to do a relaxing swim on the beach.
Though most families tend to travel in the month of August since it's the school holidays. But don't worry, there are a plethora of resorts that are only for couples and honeymoon travelers.
If you are planning to do whale watching, then august is the best time to spot these mammals on the west coast of Mauritius. You can see these in August along with sperm whales, which can be spotted year-round.
2. The Islands of Tahiti
Visiting the islands of Tahiti is like going on a never-ending beautiful dream. The island is truly astounding and the emerald-packed blue lagoons will leave you agape in amazement. It gives you a rustic exoticism experience, that is so unique about this place and you will struggle to find it anywhere else. Moreover, the island is surrounded by hundreds of miles of nothing just but the scenic and mesmerizing South Pacific ocean. It doesn't allure a lot of family audience and one of the the best honeymoon destinations for august. In Tahiti, you're guaranteed to get away from the hustle and bustle of city life and also give you a secluded experience.
Why visit in August?
August offers astonishing clear blue cloudless skies that make a perfect combination with the turquoise blue beach. This finest blend will definitely offer you a frame that is picture perfect and you can take a lot of instagramable pictures.
The island is blessed with south-easterly mara'amu winds. These winds will keep the island pleasant but not too hot!
Like Mauritius, you can spot humpback whales that travel from its homeland Antarctica to Tahiti between July and October.
3. Fiji
Though most people don't visit Fiji a lot, this place is certainly one of the most couple-friendly and budget honeymoon destinations in the world to visit in August. Fiji unbelievably ticks a lot of the boxes when it comes to the ideal location for a honeymoon in August. The island has exotic natural escapes and friendly local life. Moreover, it is a cluster of the island, each island being so unique from one other. Every island has its own unique cultures and traditions. It is one of the most recommended destinations that will give you an incredible honeymoon experience. The experience that you are about to get in Fiji will stay with you for the rest of your life!
Why visit in August?
Fiji in August experiences winter and that is characterized by pleasant weather, bit rainfall, and moderate humidity.
Fiji is best to visit in August since the lagoons are so clear and perfect for snorkeling and diving. You can witness a lot of crayon-colored coral.
You can take part in a plethora of cultural and traditional events that happen in Fiji during August thereby making it one of the best honeymoon destinations in August.
4. Bali
Modern-day travelers and almost all the couples who get married the first thing they want to do is go on a honeymoon vacation to Bali. This is one of the honeymoon august best destinations that has become so famous for its white sandy beaches, nightlife, and private pool villas. Situated in South East Asia, this tropical beach destination has a lot of activities for couples and honeymoon travelers. Some of the top things to do in Bali include sunrise trek, adventure water sports, scenic beaches, beach cafes, sunset spots and spas and much more. Bali almost ticks every single box when it comes to the perfect location for a romantic honeymoon in August.
Why visit in August?
Bali in August is perfect for aqua lovers. There are so many beaches, water sport activities and beach cafes to explore that are very vibrant and scenic in August.
Waterfall exploration in August is one of the most significant activities to do in Bali. The waterfalls in Bali are mesmerizing and they are tranquil too. You can have a relaxing swim with your life partner in the natural pool located at the jaw of the gushing waterfalls.
Bali is quite famous for its party culture and nightlife. August is the ideal time when most parties happen in Bali.
5. Zanzibar
Zanzibar is an archipelago located in Africa. It is a collection of islands that are secluded and doesn't allure a lot of tourists. The island gives you a feel that it got to be stuck in a period that has long been lost. But this unique experience makes Zanzibar one of the most beautiful places for an August honeymoon. Here on this island, the simple life rules supreme: driftwood-speckled beaches, snorkel-worthy cerulean lagoons, smiling locals, billowing sails and ancient history. You really can relax on this island peacefully and watch the world going by.
Why visit in August?
August is the ideal when Zanzibar beaches are so calm and peaceful. This makes it perfect for you to go scuba diving and snorkeling.
Moreover, when you are in Zanzibar, it is highly recommended to go for a safari in mainland Tanzania or in Kenya. You can spot some unique wildlife during the safari.
All these places are the most beautiful and best honeymoon destinations in August on a budget in the world that are perfect for a honeymoon vacation and should be experienced with your partner and loved ones.