Best Places to Go for 21st Birthday
Turning 21 is an exciting milestone for everyone. It marks the beginning of adulthood and all the new experiences and opportunities that come with it. The best way to celebrate this momentous occasion is by embarking on a memorable trip.
Whether you're seeking vibrant nightlife, cultural adventures, or breathtaking scenery, there are plenty of fantastic destinations.
If you are pondering over where to go on 21st birthday, we will explore the best places to go for 21st birthday.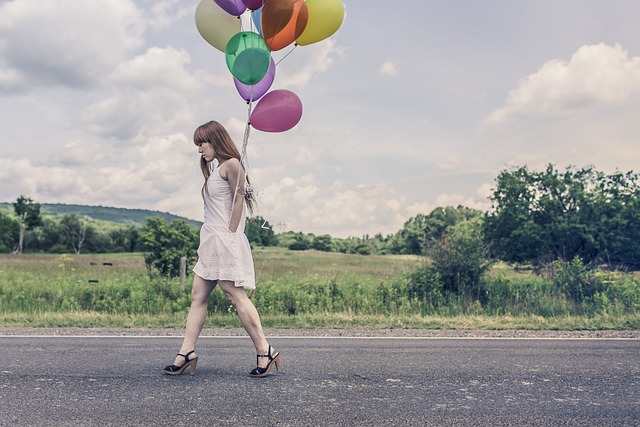 Top places to go for my 21st birthday
Las Vegas: If you think about the top places to go for my 21st birthday, Las Vegas is among the top 21st birthday destinations. Known as Sin City, Las Vegas boasts an endless array of bars, casinos, dance clubs, and restaurants open 24/7, ensuring your celebration can go on all night. From world-renowned entertainment shows to extravagant pool parties, there are several excitements in this glitzy city.
Las Vegas is famous for casinos. Whether you're a professional gambler or looking to try your luck, Las Vegas offers various gaming options. Besides the thrill of gambling, these casinos also provide a vibrant atmosphere that adds to the overall experience of your 21st birthday celebration.
Las Vegas also has an incredible nightlife. The city is home to some of the most famous nightclubs in the world, where you can dance the night away to the beats of top DJs and mingle with a glamorous crowd.
New York City: If you think about where should I go for 21st birthday New York City is another incredible destination for your 21st birthday trip. This vibrant and iconic city offers diverse nightlife options, perfect for celebrating this milestone occasion. You'll find endless choices to toast your special day, from trendy rooftop bars with panoramic city skyline views to underground speakeasies hidden behind unmarked doors.
Stroll through the bustling Times Square, where the bright lights and giant billboards create an electric atmosphere. It is the perfect place for capturing photos. In addition, consider catching a Broadway show, as New York City is renowned for its world-class theater scene. Watching a live performance in one of the legendary theaters will add an extra touch of glamour and excitement to your birthday celebration.
New Orleans: New Orleans is among the best places to celebrate 21st birthday. This city combines rich history with lively festivities, making it the perfect choice for a memorable celebration. It is famous for its vibrant music, delicious cuisine, and famous Mardi Gras celebrations.
Start your birthday adventure by exploring the historic French Quarter. This iconic neighborhood is filled with charming architecture, lively street performers, and an energetic atmosphere that sets the stage for an unforgettable celebration. Walking through the narrow streets, you'll be surrounded by jazz music floating from open doors and the aroma of mouthwatering Creole dishes wafting through the air.
Indulge in the city's culinary delights as you taste traditional Creole cuisine. New Orleans offers tempting flavors, from gumbo and jambalaya to beignets and po'boys. Treat yourself to a birthday dinner at one of the many renowned restaurants in the city, where you can savor the unique blend of French, Spanish, African, and Caribbean influences that makeup Creole cooking.
Miami: Miami is among the best places to go 21st birthday; with its stunning beaches, vibrant nightlife, and world-class dining, Miami offers the perfect mix of relaxation and excitement for a memorable 21st birthday celebration. Start your day by soaking up the sun on Miami's white sandy beaches or lounging by the pool of one of the luxurious beachfront hotels.
Dip in the glistening turquoise waters or try thrilling water sports like jet skiing or parasailing. The beach is the ultimate playground for fun and adventure, setting the tone for an unforgettable celebration.
When the sun sets, Miami comes alive with its famous nightclubs and party scene. For a 21st birthday bash, head to the iconic Miami Beach, home to some of the hottest clubs and bars in the world.
South Beach is known for its trendy and glamorous atmosphere, where you can dance the night away to the beats of internationally renowned DJs. The energy and excitement are palpable as you immerse yourself in Miami's nightlife's pulsating music and electric atmosphere.
San Francisco: San Francisco is among the best destinations for 21st birthday holiday ideas, providing a more laid-back and scenic setting. This picturesque city offers natural beauty, cultural diversity, and a relaxed atmosphere, making it among the top places to go for my 21st birthday for a memorable celebration.
Start your 21st birthday adventure by enjoying the breathtaking iconic Golden Gate Bridge views. Snap some photos to commemorate the occasion and marvel at the engineering marvel that has become synonymous with San Francisco.
Explore the charming neighborhoods that make up the fabric of the city. Visit the vibrant and bustling Chinatown, where you can immerse yourself in this thriving community's rich history and culture.
Taste traditional dim sum, explore the colorful markets, and soak in the vibrant atmosphere as you wander through the streets adorned with lanterns and red decorations. Also, check out our travel guide on Best Places for Stay in San Francisco for more information.
Fun places to go for the 21st birthday
Austin: Austin is among the best fun places to go for your 21st birthday if you're looking for 21st birthday trip ideas. With its vibrant nightlife, live music scene, and trendy bars, this city offers a unique and exciting experience. You can explore the iconic 6th Street, visit famous venues like the Continental Club, or enjoy a night out at one of the many rooftop bars.
Nashville: Known as the "Music City," Nashville offers vibrant live music. Explore the bars on Broadway and immerse yourself in the city's rich musical heritage. Also, check out our travel guide on best Places to Stay in Nashville for more information.
Key West: Known for its laid-back atmosphere and beautiful beaches, Key West is a great destination to relax and celebrate your 21st birthday. Enjoy water activities like snorkeling and jet skiing, explore the colorful streets of Old Town, and don't miss the famous sunset celebration at Mallory Square.
Cancun: If you're looking for a tropical getaway, Cancun is among the best place for 21st birthday celebrations. You'll have an excellent party in this Mexican paradise with its stunning beaches, vibrant nightlife, and endless entertainment options.
Amsterdam: Amsterdam is a fantastic choice for those looking for a European adventure for their 21st birthday. Explore the city's picturesque canals, visit world-class museums, and experience the famous nightlife.
Ibiza: Known as the world's party capital, Ibiza is a must-visit destination for 21st birthday vacation ideas to have an unforgettable 21st birthday celebration. Dance the night away at world-famous clubs, soak up the sun on stunning beaches, and enjoy the vibrant atmosphere of this Mediterranean island.
Tokyo: Tokyo is among the best places to travel for 21st birthday for a unique and unforgettable 21st birthday experience. Explore the city's bustling streets, indulge in delicious cuisine, and immerse yourself in the vibrant Japanese culture.
Rio de Janeiro: Celebrate your 21st birthday in Rio de Janeiro and experience the excitement of the Carnival atmosphere. Enjoy the city's stunning beaches, lively samba parties, and breathtaking views from the iconic Christ the Redeemer statue.
Best places to travel for 21st birthday
Barcelona: Immerse yourself in the vibrant culture and stunning architecture of Barcelona. Visit famous landmarks like the Sagrada Familia and Park Güell, indulge in delicious tapas, and experience the lively nightlife in neighborhoods like El Born and Gothic Quarter.
Amsterdam: Known for its picturesque canals, historic buildings, and vibrant atmosphere, Amsterdam offers a unique and exciting birthday experience. Explore the city's museums, bike along the canals, and enjoy the infamous nightlife in areas like Leidseplein and Rembrandtplein.
Tokyo: Embark on a cultural adventure in Tokyo. Experience the bustling cityscape, visit ancient temples and gardens, indulge in mouthwatering street food, and immerse yourself in the vibrant nightlife of districts like Shibuya and Shinjuku.
Sydney: Celebrate your 21st birthday Down Under in Sydney. Enjoy the iconic Sydney Harbour with its stunning Opera House and Harbour Bridge, relax at beautiful beaches like Bondi, and experience the lively atmosphere of Darling Harbour and The Rocks.
Bangkok: Dive into the vibrant and chaotic streets of Bangkok. Visit impressive temples, explore local markets, indulge in delicious street food, and experience the energetic nightlife in areas like Khao San Road and Sukhumvit.
Prague: Step into a fairy tale in Prague. Wander through the charming streets of the Old Town, visit Prague Castle, and enjoy the vibrant nightlife in areas like Wenceslas Square and Charles Bridge.
Cape Town: Cape Town is an ideal destination to celebrate your 21st birthday, offering diverse experiences. From exploring the picturesque Table Mountain and its panoramic views to enjoying the vibrant nightlife in popular areas like Long Street, Cape Town has something for everyone. With its stunning beaches, rich cultural heritage, and world-class cuisine, it offers an unforgettable birthday celebration.
Final Words
When it comes to planning the perfect 21st birthday celebration, there are a plethora of incredible destinations. From the glamorous and lively city of Las Vegas to the vibrant nightlife of Austin, Texas, there is something for everyone.
Whether you prefer a beach getaway in Miami or a cultural excursion in San Francisco, these top 21st birthday destinations offer endless opportunities for fun and celebration.
So, grab your best friends and embark on an unforgettable 21st birthday vacation filled with new experiences, adventure, and lifetime memories.