Best Places to See in Shimla
Nestled at the bottom of Himalaya mountain, Shimla is a capital of Himachal Pradesh and listed as a most visited place in entire state. Though Shimla is a small city, it attracts visitors from all corners of the world. It is surrounded by breathtaking mountains, extraordinary lakes and rich greenery, where you can enjoy limitless splendor of nature. The ambience in this city is so conducive that you can consider visiting it during any season of the year. Here we have highlighted best places to see in Shimla: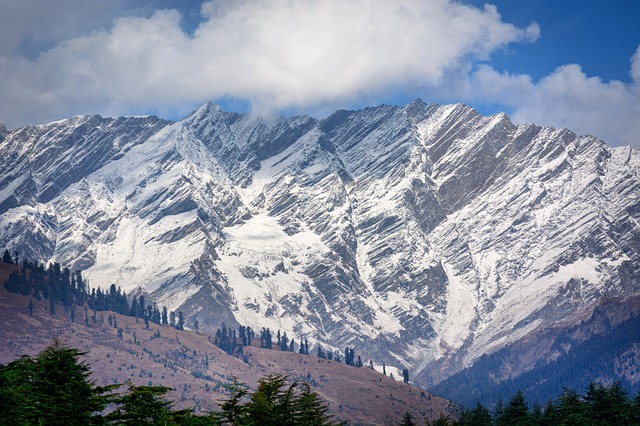 Key Highlights of Shimla
The Summer Hill: Situated at the outskirts of city, it is also referred as Potter's Hill. It is a great source of clay for potters. From the height of more than 1200 meter, the hill offers spectacular views of greenery and valley. This hill is developed from a combination of 7 different hills from where you can capture some mesmerizing views of the city.
Shimla State Museum: It is one of the rare museums you will find in Shimla. It was opened for common public in year 1974 and features more than 9000 unique objects in its grand collection. Moreover, the museum possesses exhibits, paintings, sculptures and archaeological collection.
The Ridge: It is another popular destination in Shimla which gives you an exposure to stroll from one corner to other corner of shopping malls. You can purchase some unique products of Shimla and take them home with you as a souvenir. Once you see jewellery, pottery and woolen collection in the market, you can't resist yourself from indulging in shopping.
Jakhoo Hill: If you want to capture some fabulous pictures of mountain ranges that are covered in snow then it is an ideal destination. The hill also features giant statue of God Hanuman. This place is crowded with nature lovers as well as pilgrims throughout the year.
Kalka Shimla Railway: It is rated as a UNESCO heritage site that connects Shimla to other railway lines. It takes you from Kalka to Shimla while taking halt to several famous spots such as Solan and Summer hill. You can get an unforgettable experience when the train passes through several bridges and tunnels.
Kufri: Located only 15km away from Shimla, this hill station attracts several adventure lovers. You can enjoy skiing here and also spend some thrilling time at Kufri Fun world. This destination not only offers you dazzling views but it also gives you an opportunity to see wild life of Himalaya from very close distance.
Solan: It is also called as City of Red Gold and Mushroom City of India. It is famous for production of tomato as well as mushrooms. The ambience of this destination is so perfect that you will fall in love with it. Apart from enjoying amazing views, you can also try some unique cuisine made from local ingredients here.
If you are at Shimla it means you are already in the heaven. Besides the places listed above, this city of paradise offers a lot to discover. Make sure you also add to your list – Daranghati Sanctuary, Arki fort, mall road, Christ Church, Annandale, Tara Devi Temple, Wildflower hall and Chadwicks fall.