Best Places to Visit in UAE
UAE is recognized as a perfect destination to enjoy family holiday as well as small stopover with your friends. The credit goes to its iconic buildings, popular beach resorts and dazzling shopping malls that attract tourists from all the corners of world. Whether you are a nature lover who want to explore sandy beaches or a shopaholic person who want to indulge in limitless shopping, UAE offers a lot for every individual. If you are searching for few ideas on best places to visit in UAE then check out our following guide: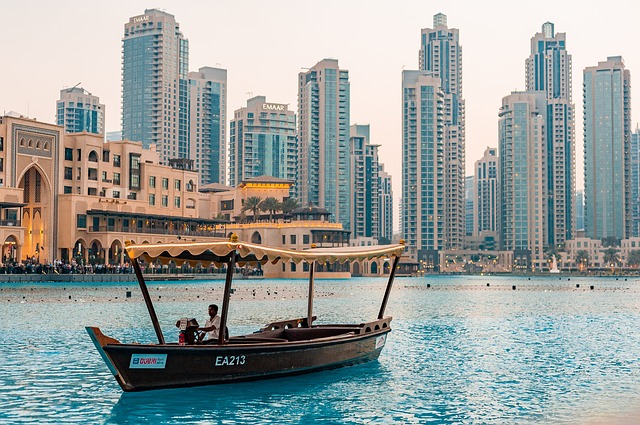 Key Highlights of UAE
Burj Khalifa: The name speaks a lot about this place as it has been listed in most buzzing destination in UAE that became center of attraction over past few years. A visit to its observation deck to capture some of the most spectacular views of Dubai will give you a valid reason to spend an entire day at Burj Khalifa. You can consider reaching to this destination from Dubai Mall to avoid rush and inconvenience of Dubai traffic.
Jebel Jais: It is referred as a highest peak in UAE featuring range of unique landscape terraces and photography platforms. As far as transportation is concerned things have became quite convenient over the last few years. For nature lovers, this place offers a perfect ambience to relax and achieve eternal peace of mind.
Abra ride: If you are an outdoor person and love exploring a new city on your own then take a visit to Abra Ride. It will give you best opportunity to beat the heat without actually visiting a beach. Located in Bur Dubai, this place can be visited from 5AM to 12AM. It will cost you only 1 Dirham to enjoy the ride.
Sharjah Arts Museum: Situated on the Corniche Street, it is one of the most admired museums in Sharjah. Most of the masterpieces you will find here are dedicated to the hard work and dedication of artists in UAE. Since many years, this place has been visited by several art lovers who want to see the extraordinary collection of arts from such a close distance.
Dubai Miracle Garden: This place is a great example of how a deserted land can be transformed to full blossoming landscape of flowers. It also has a Guinness World Record in its name for unique flower arrangement. It is highly recommended to visit this place during winter season to enjoy the rare species of flowers blossoming at their best level.
Hajar Moutains: This place gives you lot of opportunity to enjoy outdoor activities of UAE. If you are a true nature lover then you can do lot of bird watching, trekking and hiking here. Besides, you can consider visiting village areas in the locality to taste some of the mouth watering food made from local ingredients.
Over the last few decades, UAE has shown lot of transformation in terms of transport facilities, environment and infrastructure development. The credit goes to its government and citizens who have given their fair share to preserve this destination exactly the way it should be. Go ahead and book your next vacation to UAE and get acquainted with unique culture as well as lifestyle of the UAE!