Best Places To Visit in Shimla
Nestled at the bottom of Himalaya mountain, Shimla is the capital of Himachal Pradesh and listed as the most visited place in the entire state. Though Shimla is a small city, it attracts visitors from all corners of the world. It is surrounded by breathtaking mountains, extraordinary lakes and rich greenery, where you can enjoy the limitless splendor of nature. The ambiance in this city is so conducive that you can consider visiting it during any season of the year. If you are searching for heaven in India then you will definitely find it while discovering diverse kinds of Shimla visiting places. Here we have highlighted some of the best places to visit in Shimla during your upcoming tour to Himachal Pradesh: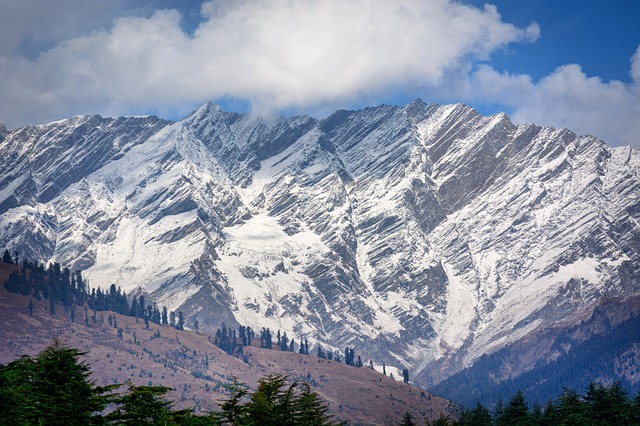 Top Tourist Attractions of Shimla
The Summer Hill
Shimla State Museum
The Ridge
Jakhoo Hill
Kalka Shimla Railway
Kufri
Solan
Annandale
The Scandal Point
Mall road
Christ Church
Tara Devi Temple
Mashobra
Why you must-visit these travel destinations?
Situated at the outskirts of the city, it is also called as Potter's Hill. It is a great source of clay for potters. From the height of more than 1200 meters, the hill offers spectacular views of greenery and valley. This hill is developed from a combination of 7 different hills from where you can capture some mesmerizing views of the city. Tourists from different corners of the world come to this Shimla vacation spot to enjoy their holiday. No wonder, it is listed amongst one of the top places to visit in Shimla in December that you shouldn't overlook.
It is one of the rare museums you will find in Shimla. It was opened for the common public in the year 1974 and features more than 9000 unique objects in its grand collection. Moreover, the museum possesses exhibits, paintings, sculptures and archaeological collections. It is recommended to dedicate at least a couple of hours to this museum so you can cover all the offerings within this fantastic masterpiece.
It is another popular destination in Shimla which gives you an exposure to stroll from one corner to another corner of shopping malls. You can purchase some unique products of Shimla and take them home with you as a souvenir. Once you see jewelry, pottery and woolen collection in the market, you can't resist yourself from indulging in shopping. Shimla tourist places are known for their offbeat settings and you will experience this when you will actually visit The Ridge.
If you want to capture some fabulous pictures of mountain ranges that are covered in snow then it is an ideal destination. The hill also features a giant statue of God Hanuman. This place is crowded with nature lovers as well as pilgrims throughout the year. It is one of the most sacred and best places to visit in Shimla that will also offer you tremendous exposure to do some nature photography.
It is rated as a UNESCO heritage site that connects Shimla to other railway lines. It takes you from Kalka to Shimla while taking halt to several famous spots such as Solan and the Summer hill. You can get an unforgettable experience when the train passes through several bridges and tunnels. Whether you are traveling to Shimla through flight or private vehicle, it is recommended to spend some time via Shimla Railway to enjoy some epic moments of your life.
Located only 15km away from Shimla, this hill station attracts several adventure lovers. You can enjoy skiing here and also spend some thrilling time at the Kufri Fun world. This destination not only offers you dazzling views but it also gives you an opportunity to see the wildlife of Himalaya from a very close distance. Check out any Shimla travel package and you will find Kufri is there at the top of the list. Guided tours are also available here that allows you to cover maximum tourist places of Shimla within a short time.
It is also called as City of Red Gold and Mushroom City of India. It is famous for the production of tomato as well as mushrooms. The ambiance of this destination is so perfect that you will fall in love with it. Apart from enjoying amazing views, you can also try some unique cuisine made from local ingredients here. Your Shimla vacation is incomplete without giving a visit to Solan and there are various reasons that separate it from other best places to visit in Shimla in 2 days.
If you are searching for one of the adventurous and famous places to visit in Shimla where you can experience extreme thrill then come to Annandale. During historic times, it was home for some of the popular sports such as racing. Some of the top things to do in Shimla can be experienced here. Today, it offers perfect settings to enjoy Golf and no wonder you will spot some of the famous golfers visiting this destination every now and then. Whether you are planning a short tour or an extended Shimla holiday, you must add an Annandale to your tour.
On the virtue of its picturesque scenery and mesmerizing landscape, Shimla is recognized as one of the most sought after tourist attractions in India. Amongst all the key tourist attractions of Shimla, the Scandal Point has something special that is worth exploring during your upcoming trip to Shimla. Mountain lovers will enjoy the best time of life with their loved ones. Make sure you don't miss sunrise and sunset here to add an element of excitement to your Shimla vacation. Tudor library is considered as another key highlight here that attracts tourists in huge numbers.
It is one of the most vibrant tourist attractions in Shimla which is packed with several unique offerings. From local stores, showrooms, malls, departmental shops, restaurants to cafes, Mall road features everything that you expect from an ideal shopping location. Some other Shimla tourist places you will come across here include Gaiety Theatre, Town Hall, Kali Bari Temple and many more. All these reasons make Mall road one of the most happening Shimla holiday destinations that you must add in your final itinerary.
Shimla is not just about natural sightseeing destinations but it also boasts of historical landmarks and ancient monuments. Christ Church is one of the ideal places to visit near Shimla which will make you stunned with incredible interior and grandiose architecture. It is recognized as one of the oldest churches in the entire Northern region of India thereby making it part of Shimla vacation spots. The church offers scintillating views during day time while it transforms into a buzzing destination during night time.
Shimla tourist attractions also give you an opportunity to see the religious side of the Indian people. Tara Devi Temple is one of the highly recommended and top Shimla places to visit where people of different religions come to experience its charm. The history of this temple dates back to old centuries and you can imagine it from the majestic architecture of this masterpiece. The temple is surrounded by incredible scenery and unbelievable landscape which is worth capturing during your upcoming Shimla trip.
Shimla tourism is one of the integral parts of the Indian travel industry and Mashobra has its heavy contribution in this mission. If you have already listed down the key places to see in Shimla then you will find the maximum of those in Mashobra. The winter season attracts several tourists to enjoy snowfall and several other sports activities that are difficult to experience anywhere else in India. During wintertime, the lush green landscape is covered with several layers of snow thereby creating an ideal setting to enjoy skiing here.
What's next waiting for you?
If you are at Shimla it means you are already in paradise. Besides the best places to visit in Shimla and Manali listed above, this city of paradise offers a lot to discover. Make sure you also add to your list – Daranghati Sanctuary, Arki fort, Wildflower Hall, and Chadwicks fall. If you are planning to visit few more famous cities in India then check out our other travel guides.