Most Affordable Places To Visit in Europe
If you're thinking of places to visit while on a budget, Europe is the destination to start from. It is the house of many great cities with gorgeous attractions, tasty cuisine, beautiful nature, and significant architectural buildings.
With all the amazing countries such as Switzerland, the Netherlands, Austria, Belgium and many more,  it can be difficult to choose places from which you can start your traveling journey while being on a budget. Sure, the Swiss Alps are beautiful, but the visiting and living costs in Switzerland are often far out of our reach. To help you out, we have gathered some incredible cities that you can go to without having to spend a lot of money. Whether you are looking for the cheapest places to visit in Europe in December or cool places to visit in Europe in summer, the following guide covers everything.
Check out these most affordable and cheap places to visit in Europe to make your tour hassle-free: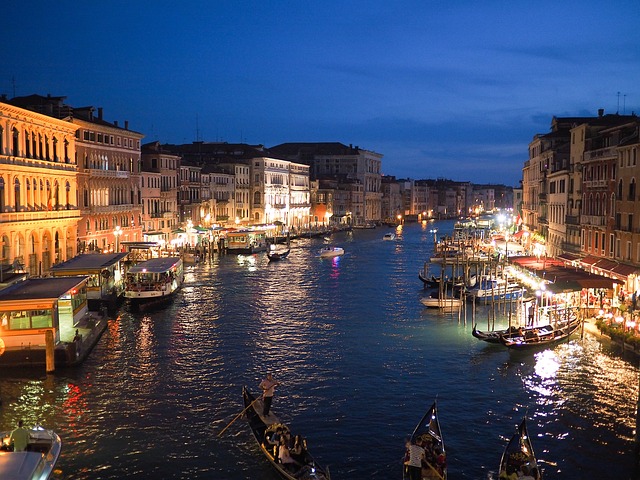 1. Budapest, Hungary
Budapest is considered to be one of the cheapest cities in Europe, and there are a lot of free things you can do. Sometimes ''affordable'' cities tend to be boring as it is not much you can do without spending money. But that is not the case with Budapest! It is filled with great things to do, and a lot of them are free. Here's what you can do:
It is positioned on the Buda side, above the Danube. A 1km walk that will take you to the Buda Castle, where you can wander around the gardens. And it is free! If you are searching for one of the most serene and cheap places to visit in Europe then you shouldn't skip a visit to this hill.
Be Amazed By The Parliament Building
One of the greatest archaeological buildings in Budapest. Make sure to go nearby this complex during night time. Its illumination looks magical! It is one of the extraordinary places to visit in Europe at a budget price.
2. Porto, Portugal
Another beautiful European city, set on the banks of the River Douro. Porto is a place for sightseeing and wandering around but with a lot of attractions to visit as well.
Astonishing bookstore! If you're a book lover, this is the place you need to see while being in Porto. It is considered to be the third-best bookshop in the world.
The Crystal Palace Gardens
Come to this amazing sightseeing destination to make your Europe tour truly exciting! It is one of the best places to visit in Europe in December to watch the sunset over the river.
3. Valencia, Spain
The third-largest city of Spain, Valencia, is the perfect place to visit while being on a budget. It is cheaper and quieter than the other cities in Spain, but just as impressive. An ideal affordable getaway, with an easily walkable center, with a lot of places of accommodation and plenty of free things to do.
You might wonder why this would be on the list of places to go to in Valencia since it's something you can do in any city. But we guarantee that it will be worth it! With the beautiful historic churches and charming squares, you will have a great time wandering around. Make sure to stop for an Agua de Valencia!
The City Of Arts And Science
If you want to see a more futuristic place, this is the place to visit. A great entertainment complex surrounded by turquoise waters. It includes a cinema, planetarium, aquarium, science museum and opera house. Even though these activities require you to buy tickets, wandering around after going in, it is for free.
4. Istanbul, Turkey
Standing in Europe on one side and in Asia on the other side, Istanbul is one of the most historical and colorful places to visit. And, it's affordable! The city is huge, and there are a lot of attractions that you need to visit. Deciding which places to choose from might be hard for you, so here are some places that you can take into consideration:
One of the oldest covered markets in the world. It includes a wide array of items, a vast number of shops, and a good place to bargain for cheap goods. Even if you're not interested in shopping, it is a great place to wander around and see all the colorful lanterns hanging.
Istanbul's most famous sight, also known as Sultan Ahmed Mosque. With its interesting history and spectacular architecture, it is a place you must visit! No wonder, it is such a vital part of Europe tourism.
5. Athens, Greece
Even though Greece is known for its beautiful islands, a beautiful part of it that we recommend visiting is Athens. It is not as expensive as you would expect a European city to be. It has some stunning ancient architecture that you don't want to miss out on!
A beautiful 2,500-year-old temple. It will be really affordable to take a tour around the Acropolis. We really suggest that you don't leave Athens without visiting this place! Europe best places to visit are known for their offbeat nature and you will feel it when you come to this destination. It is one of the top places to visit in Europe in November with your family.
Get A Drink At The Plaka Stairs
One of the oldest parts of Athens is the Plaka District. It includes the famous Plaka stairs, which are a great tourist attraction. A lot of great backgrounds for pictures. The food might be a bit expensive, but we suggest you take a drink there, usually, they don't expect you to leave any tip, so it will be quite affordable. Make sure to enjoy the views throughout the way.
6. Zagreb, Croatia
Croatia is one of the most beautiful countries in Europe with great diversity. Even though it is known mostly for the astonishing coast side, you should not miss visiting Zagreb, the capital. With reasonable prices and a lot of free things to do, it should be on top of the list of places to visit.
Go To The Museum Of Illusions
If you want to see something different and mind-blowing, go to the Museum of Illusions. It contains almost 70 different exhibitions, which would make you question your perception and the way you see things around you. It would be a great experience.
If you're into books and you enjoy drinking, this is the place for you. It is a festival held during the month of July, in Zrinjevac Park. A festival for book lovers. A place where every part of it is filled with books for you to read. Without any doubt, it is listed in cheap places to visit in Europe.
7. Bruges, Belgium
Known for its medieval city center, Bruges would be the best place to visit if you're looking to spend a few days in a city that is more relaxing. Cities in Belgium are relatively close to each other, which would make it easy for you to wander around. Bruges is really easy to get around on foot, by train or by bus.
Burg Square being part of the Bruges City Hall contains great attractions. It is one of the oldest city halls positioned in the entire area around Belgium and the Netherlands. It would cost nothing to enjoy the gothic architected buildings that rely on this square.
If you're ever in Belgium, you can't leave without trying a Belgian Waffle. Made of the hot press, you are able to choose various toppings while having it. You have them everywhere, and they're not expensive, which makes it part of the list of cheap things to do in Bruges.
What's next waiting for you?
These are just a few affordable places to visit in Europe, but you should not limit yourself to these only. The list also consists of some great places to visit in Europe in March or the top 10 places to visit in Europe in April that you shouldn't miss out. If you found this article helpful, make sure to check our Europe Travel guide and top things to do in Europe, which will help you gather more information about European attractions.