Best Places to Visit in Cambodia
Cambodia is a highly underrated country in the world when we talk about tourism. It boasts spectacular views and sightseeing locations which make sure that you will enjoy the best time of your life. Whether it is breathtaking beaches or incredible landscapes, you will get a real taste of holiday destination while been at this incredible destination. If you are searching for an exhaustive list of best places to visit in Cambodia then check out the following list: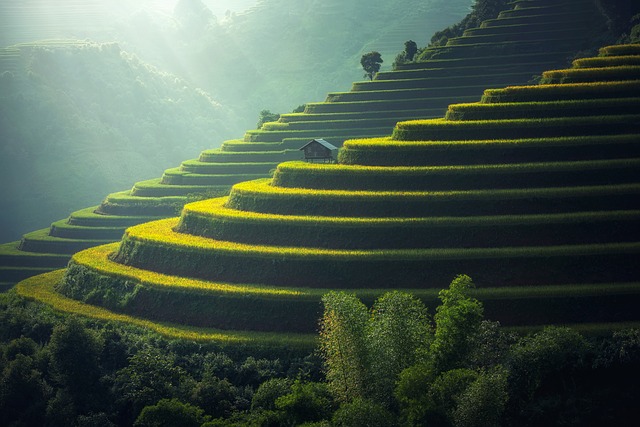 Top Tourist Attractions of Cambodia
Angkor
Tonle Sap Lake
Battambang
Virachey National Park
Landmine Museum
Bokon Hill Station
Cardamom Mountains
Phnom Penh
Siem Reap
Kratie
Banlung
Koh Rang
MondulKiri
Why you must-visit these travel destinations?
Rated as a UNESCO heritage site, it is considered as famous holiday destination and top places to visit in Cambodia. It is a religious monument that has a long history that dates back to the old centuries. It is one of the artistic sites which took efforts of over 250,000 workers and 5,000 elephants during construction. Angkor is recognized as one of the most famous Cambodia visiting places where some of the famous movies have been shot.
It is recognized as a freshwater body in Cambodia which is spread across the northwest region. It is surrounded by several floating villages where tourists can spot several birds migrating in large groups. Here you can also discover more than 200 fish species, macaques and crocodiles. If you want to experience the ancient village culture of Cambodia then you shouldn't miss this one of the exhilarating Cambodia tourist places.
The buzzing cafes and rich countryside make it an outstanding location to be added in Cambodia tourism places without fail. While been here, you can try a bike ride through paddy fields of rice which are surrounded by several streams and lakes. Moreover, you can take a ride of a bamboo train to catch some of the breathtaking views that you can consider capturing in your camera. The reasons are plenty to add in the list of Cambodia tourist places that are worth visiting with your entire family
It is well known as a wonderful vacation spot in Cambodia where you can enjoy amazing wildlife in the vicinity of nature. Apart from some of the unique flora and fauna, you can also spot several mountains, waterfalls, and fountains here that attract travelers from different corners of the world. Besides this, you will find several bamboo bushes and timberland that will catch the attention of visitors. These are some of the key reasons why Virachey National Park is included in highly recommended places to visit in Cambodia.
It is one of the marvelous museums in the country that can keep you busy throughout a day. If you want to get a deep knowledge about history and usage of landmines then this is a perfect place to be. At the back of the museum site, you can spot a relief camp where you can find several small kids looked after by the authorities. It is one of the rare masterpieces in Cambodia tourist attractions that will add an element of uniqueness to your tour.
It is one of the most incredible hill stations you will come across in Cambodia that was constructed in the year 1920. During the winter season, you can spot outstanding scenery where everything is covered by dense fog. It is an amazing experience to walk in such a chilling environment and enjoy such a pleasing ambiance. You may have seen several hill stations today but Bokon Hill Station has something unique to boast about.
It is one of the most breathtaking and cool places to visit in Cambodia that lets you to spend some precious time in the lap of nature. The cardamom Mountains are surrounded by extremely dense forest that lets you to reveal several natural gems within it. Discovering flora and fauna is one of the top things to do in Cambodia and you will get all the exposure to do it here. Check out any Cambodia tourism packages and you will find this destination added at the top of the list.
Most of the key Cambodia visiting places are located in Phnom Penh which is recognized as the largest city in the country. The city has gone through several ups and downs over the period of time. It was part of several wars thereby becoming one of the ideal places to see in Cambodia for history lovers. Some of the top tourist attractions of Cambodia that you will find in Phnom Penh include National Museum and the Royal Palace. If you are searching for tourist attractions in Cambodia where you can do some shopping then come to Phsar Reatrey to fulfill your all shopping cravings.
It is one of the top places to visit at Cambodia which attracts tourists in huge numbers. Siem Reap is a key tourist hub as most of the key Cambodia tourist places such as Angkor temples are located here. It is an ideal destination for accommodation as some of the famous hotels and restaurants of the country are located here within a close distance. There are more such reasons that make Siem Reap an important part of Cambodia tourism places and you will feel it when actually come here.
Kratie is one of the untouched visit places at Cambodia which is known for very few people. This small town is nestled next to Mekong River and you will spot several buildings here designed in the French colonial style. For backpackers, it is a tourist place in Cambodia where they can enjoy some quality in the lap of nature. Watching Irrawaddy dolphins is one of the top things do in Cambodia and here you will get ideal settings to experience it.
If you are looking for one of the ideal Cambodia places to visit for doing outdoors then Banlugn should be on your priority list. Most of the Cambodia travel agents arrange a camping tour to jungles of Banlung to allow tourists to enjoy the thrilling experience of their life. Apart from the natural jewel such as lakes and waterfalls, you will also get an opportunity to spot rare wildlife of Cambodia here. No wonder you will find it added in all of the Cambodia tour packages without fail.
Beaches are considered as one of the vital parts of Cambodia tourist attractions and there can't be a better place than Koh Rang to enjoy it. Coconut Beach, Police Beach, Koh Toch beach and Loney beach are some of the key beaches you will find in Koh Rang which are worth exploring at any cost. If you want to do water sports up to an extreme level then you can try kayaking and diving here. Snorkeling is another important activity you can enjoy here that will allow you to spot diamond fish, jumping fish, sergeant fish, diamond fish and several other rare species that can be founded only in Cambodia.
Cambodia visiting places are no dearth of natural wonders and you will discover this when you come to Mondulkiri. It is one of the best tourist places in Cambodia on the virtue of its rich wildlife. Once you visit here, you will be stunned by the wildlife, white waterfalls, thick forest and lush hills that are spread over large jungles of Mondulkiri. Some of the key attractions to cover here include Memang Gold Mines and Chrey Thom waterfalls where you will get lots of opportunities to do some photography.
What's next waiting for you?
Above mentioned best places to visit in Cambodia are only few highlights in the country and it has got more than what you can search on the internet. So go ahead and visit such a stunning tourist destination in Southeast Asia to make your tour memorable. If you are planning to explore few more popular countries in Asia then don't forget to go through our other travel guides.