Best Places to Visit in Cambodia
Cambodia is highly underrated country in the world, when we talk about tourism. It boasts about spectacular views and sightseeing locations which make sure that you will enjoy best time of your life. Whether it is breathtaking beaches or incredible landscape, you will get a real taste of holiday destination while been at this incredible destination. If you are searching for list of places to visit in Cambodia then check out the following list: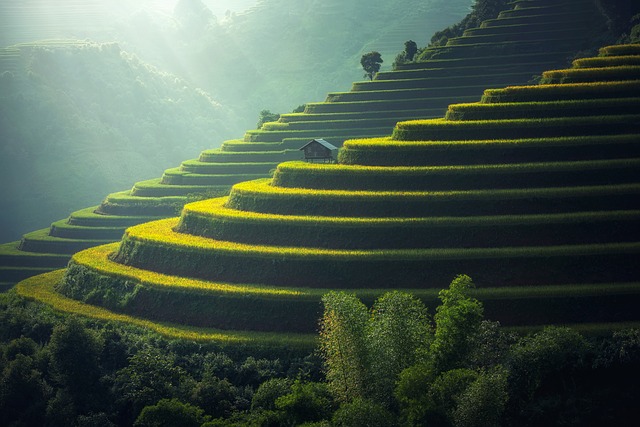 Key Highlights of Cambodia
Angkor: Rated as a UNESCO heritage site, it is considered as a famous holiday destination in Cambodia. It is a religious monument which has long history that dates back to old centuries. It is one of the artistic sites which took efforts of over 250,000 workers and 5,000 elephants during construction. Angkor is a recognized as popular spot where some of the famous movies have been shot.
Tonle Sap Lake: It is recognized as a freshwater body in Cambodia which is spread across the northwest region. It is surrounded by several floating villages where tourists can spot several birds migrating in large groups. Here you can also discover more than 200 fish species, macaques and crocodiles. If you want to experience the ancient village culture of Cambodia then you shouldn't miss this location.
Battambang: The buzzing cafes and rich countryside makes it an outstanding place in Cambodia. While been here, you can try a bike ride through paddy fields of rice which are surrounded by several streams and lakes. Moreover, you can take a ride of bamboo train to catch some of the breathtaking views that you can consider capturing in your camera.
Virachey National Park: It is well known as a most wonderful natural spots in Cambodia where you can enjoy amazing wildlife in the vicinity of nature. Apart from some of the unique flora and fauna, you can also spot several mountains, waterfalls and fountains here that attract travelers from different corner of the world. Besides this, you will find several bamboo bushes and timberland that will catch attention of visitors.
Landmine Musuem: It is one of marvelous museums in country that can keep you busy throughout a day. If you want to get a deep knowledge about history and usage of landmines then this is a perfect place to be. At the back of museum site, you can spot relief camp where you can find several small kids taken care by the authorities.
Bokon Hill Station: It is one of the most incredible hill stations you will come across in Cambodia that was constructed in year 1920. During winter season, you can spot outstanding scenery where everything is covered by dense fog. It is an amazing experience to walk in such a chilling environment and enjoy such a pleasing ambiance.
Above mentioned places are only few of the highlights of Cambodia and this country has got more than what you can search about on internet. So go ahead and visit such a stunning tourist destination in Southeast Asia to make your tour memorable.