Best Places To Visit in Argentina
Argentina, the name extremely popular among the football fans and having some die-hard supporters of its team all over the world as well as the land of most famous, admired and loved footballers like Lionel Messi, Diego Maradona is not all about it. The wars between the fan clubs are indeed inevitable but what should not be inescapable is a visit to this beautiful and of course bustling country situated in the southernmost tip of South America. An extremely diverse country that encompasses everything from humid jungles to harsh deserts and Argentina places to visit are not just limited to the natural attributes.
Its rich culture, heritage, art and architecture that has influences from all around the world and of which the Argentineans are proud of and don't shy away from boasting it. The Silvery Land, as it's also known as offers you adventurous activities, cultural vibrancy and the most sought natural beauty which is a treat for all the tourists visiting this land of splendid wonders and charms and this indeed also explains the rising number of tourists. This article features some of the places which you should have in your list when making a trip to this marvelous country which would be a treat both to your senses as well as lenses!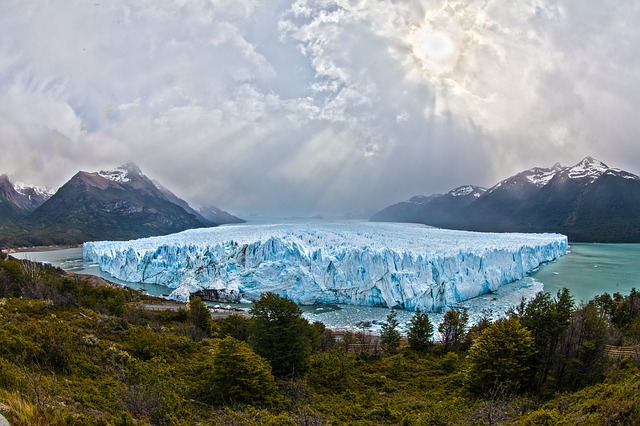 Buenos Aires: The city of Barros
Ranking as one of the biggest cities in the world this city is also one of the most visited in South America. Tourism here is becoming more popular day by day because of the city's capability to offer a huge range of things to do and spots to discover. When in the Paris of South America as it's popularly known because of being popular among the glamorous, rich and daring you must make sure you take best out of it.
One of the many exquisite tourist attractions in Argentina is La Boca, located in the southeastern part of the city, here you can take a walk through the artistic street exhibitions, street markets displaying a marvelous set of antiques and also tango dancers at every corner, a place having a vibe completely different than any part of the world. If you are looking for a good tango performance then the place that would suit you is San Telmo, a lively place that is busy and has a wide range of antiques and crafts to offer and most importantly food! You can go to the Viejo Almacen dinner show, where you'll be delighted and thrilled by the quality of the food, dancers, and musicians.
Monserrat, San Nicolas, and Retiro: The city center is one of the best places to visit in Argentina where you can experience the commercial bust of the city which houses The Government House, The main train and bus station and most of the big office buildings are located here. Now, if you are interested in discovering some art and architecture then you must not fail to visit Recoleta, also known as the richest district of the city it is delightful to witness the rich French architecture as you take a walk around. The most popular spot here is the Plaza Francia where on weekends you can have a great time enjoying big craft markets and live music. Another interesting place is the Recoleta Cultural Center which houses and displays different modern exhibitions. If you are looking for the best things to do in Argentina Buenos Aires then these places are the ideal choice.
Ushuaia: The End of the world museum:
This city sets off a mythic, distant and immense aura. Though it's popularly called the end of the world but the beginning of everything starts here. Most famous for its End of the world museum, it is a door for rich history, culture and architecture. The museum which opened in 1979 has preserved the island's historical roots ever since. The first hall of the museum is dominated by the impressive figurehead of the Duchess of Albany, an English shipwrecked at the coast of Tierra Del Fuego in 1893. The other hall which is devoted to the indigenous inhabitants of the region has a wide range of elements and utensils spanning having a history more than 8000 years old. It is also stuffed with birdlife, photos of natives and early penal colonies. A great place to learn about history and culture. You can also take a tour and witness some wonderful tourist attractions for Argentina in a double-decker bus tour available for tourists.
Tierra del Fuego national park:
This national park located in the argentine side of the islands of Tierra del Fuego is the first shoreline national park to be established in the country. A place which bewitches every visitor has dramatic scenery with waterfalls, forests, mountains and glaciers and also hiking trails which is a cherry on top of the splendid experiences you would be indulging in. The park includes 20 species of terrestrial mammals including Andean fox, North American beaver, guanaco, Muskrat and European Rabbit. The 90 species of birds, amongst them, are torrent duck, kelp goose, Andean Condon, blackish oystercatcher and many more.
The park with rich and diverse flora and fauna makes sure you take back every bit of wonder your eye catches so it's recommended to explore as much as you can through short hikes. De la Isla trail is an interesting one wherein you can expect to witness steamer ducks, geese, diving petrel and black-browed albatrosses. Another popular feat is taking the End of the World train, a sought-after day trip which gives a relaxing trip of exploring the park at a leisurely pace, get acknowledged about the native Yamana people who once populated the region as well as capture the spectacular scenery of subpolar forests, lagoons and mountains.
Another groovy and popular city, which explains it being one of the most visited tourist attractions of Argentina after the capital city is the most popular beach destination, and what can make a vacation great other than chilling at the beaches and enjoying great food! The place has fabulous restaurants serving mouthwatering seafood as well as handicraft markets and an amazing nightlife. And it doesn't end there, it also has art museums to explore and learn and trendy neighborhoods lined with cafes, parks and bars. Torre Tanque is a nice place to pay a visit if you want to have some fun, climb up the water tower for some best views of the city, a treat for your camera surely. Centro Cultural Villa Victoria Ocampo, the summer residence of famous Argentine writer Victoria Ocampo is another site where visitors can venture around to look back at the time and see how people of high society spend vacations in the past.
Guests also visit for the beautiful architecture, rotating cultural and art displays, beautiful gardens, and summer concerts and theatrical events. Art lovers should pay a visit indeed. One more icon within the city is Museo de Arte Contemporáneowhich features contemporary artwork, as the name suggests, includes pop, sculpture, art and various pieces by famous Argentine artists. A great place to get a flavor of the argentine culture. Last but not the list, visit to Mar del Plata's craft fair, Diagonal de Los Artesanos, it has up to 200 vendors each day of the week during summertime and Saturdays and Sundays during the off-season is a great place to do your souvenir shopping. In the vicinity, you can spot several unique Argentina things to do.
You will find this stunning mass of ice which spans 121 miles and is still growing in Los Glaciares National Park. This glacier indeed is a masterpiece created by nature beaming blinding white and exuding cold blue hues which put you in state of freezing with awe, literally as well! If you got time in hand and wait for a little longer you could also witness chunks of ice fracture off and falling into the water creating a massive, reverberating roar. You can also treat yourself with a trekking tour that takes you around the glacier and also lets you witness the soothing and spectacular scenery of forests and mountains.
This UNESCO heritage site offers everyone a lot to explore. Here you can spot amazing ice formation sites while taking a simple walkthrough circuit. If you have an adventure in your mind then you can consider climbing the glacier to taste your physical stamina. Besides, here you can avail ice trekking tours that also cover extended hours of excursions.
One of the most popular Argentina tourist attractions, Iguazu Falls consists of two national parks, one from Brazil and another from Argentina itself but these falls are the main attraction of every tourist out there. This UNESCO World Heritage Site is home to many species of flora and fauna creating an important natural ecosystem and one of the best places to see in Argentina.  The Iguazu on this Argentine site has 6 different circuits with each one allowing you various things to do and explore ensuring you have the most of your time. And this fall is also a part of a very well-known debate and competition with the Niagara's as well over being the most popular and largest.
A protected area is a mix of bogs, swamps, stagnant lakes and lagoons is the second-largest wetland in the world. Teeming with fascinating flora and fauna it is a must-visit for any wildlife enthusiast. Boasting of a diverse array of wildlife you can come across different species of deer, giant otters, alligators or even anacondas and monkeys as well as 350 different species of colorful, eye-catching birds who consider it their homes. A fun way to explore the park is through a kayak and boats along with a skilled guide that takes you to the hotspots of wildlife in the area. And importantly, this place offers a picturesque sunset, a great sight for a peaceful and contented conclusion of your fun tour.
An interesting province which lets you witness some deadening beautiful landscapes which has rolling hills slinking away in a distance. Whether you are taking a road trip or hiking and camping this place does not disappoint any visitors it welcomes. One of the prominent places of Argentine history this city is full of colonial history with the main plaza of the city being overlooked by a picturesque colonial Cathedral. Argentina places to visit also give out the rich cultural vibes of the country and is filled with museums, art galleries and theatres you should pay a visit to Evita fine arts museum, the Cordoba Cultural Centre and the artistic offerings of Paseo de Los Artes. This place is a melting pot of genres, eras and style has amazing parks and traditional dances and music on play vibing you up and keeping at play as well!
It is one of the most serene and natural places to visit in Argentina with your entire family. If you love exploring the history of strange places in the world then you must visit this park. It is listed in one of the popular historical parks in Argentina which has a history of dinosaurs. Though it is a desolated area, the fossils and rock structures offer a perfect view to do outdoor photography. It is recommended to visit this park from the month of December to February.
It is recognized as a pinnacle point and top places to visit not only in Argentina but also in entire South America. It offers perfect settings to try adventurous activities such as trekking. Even if you are a novice trekker, you will find it quite easy to trek here as it doesn't require any special equipment to get going. Once you reach the peak point, you can't resist yourself from clicking some of the extraordinary pictures in your camera as it is one of the best things to do in Argentina.
There are several reasons why it is listed in one of the famous beaches of South America. It is crowded with tourists all around the year where you can enjoy crystal clear waters and soft sea sand. It is highly recommended to visit these kinds of tourist attractions of Argentina during the summer month in order to get the best experience of your lifetime. No wonder, it is listed amongst some of the most sought after places to visit in Argentina with your family and friends.
It is a destination that offers you opportunities to experience an amazing adventure in both summer as well as winter. During winter, you will find several slopes been created that attract skiers from all corners of the world. In the summer season, it is highly famous amongst climber and hikers thereby making it a true paradise for sports lovers. Besides, Trail riding and whitewater rafting are some of the other water sports activities you can try here.
If you are a true nature lover then you shouldn't miss this place at any cost. Here you can spot several streams flowing through misty mountains thereby making a perfect view that you see only in calendars. During the month of November, you will get a chance to see colorful flowers blossoming thereby creating eye-catching scenery.
What's next waiting for you?
Argentina is not only the largest country in South America but it holds a reputation of great tourist attraction in the entire world. This spectacular country welcomes you to discover its wide range of offerings such as awe-inspiring skyscrapers, serene vineyards, majestic mountains, breathtaking waterfalls and incredible glaciers. Apart from its natural wonders, the country hosts a wide range of cultural attractions.
If you ever get an opportunity to visit South America then you should keep Argentina on your priority. The best places to visit in Argentina mentioned above will definitely make your tour memorable. Every single moment you spend here is worth as you take home some of the most thrilling moments of life with you.
About Author: Anwesha Ghosh