Fun-Filled Places To Visit in Southern California
Staying inside a comfort zone is indeed one of the easiest decisions a person has ever made. No worries, everything's under control, no adjustments, problems and pressure, just his or her own version of a perfect world. But as they say, nothing stays in the same place forever. Even physics proves that an object cannot be at the same location all the time, therefore it has to move. And by this decree, I have decided to move, a lot. And by that, I decided to pack my bags, throw my worries away and prepare myself for one of humanity's greatest gift – traveling.
Travelling is like a drug to me, the good kind of course. It lifts me up, gets me going, revitalizes my body and shows me that there is more to than just moving around your local comfort zone. By far, I have visited Japan, New Zealand and many other countries for the past 3 years. But then I decided that I should visit my family in the US, specifically in Southern California! And this state has offered me an experience that was going to be memorable with limitless Southern California places to visit.
So if you ever visit the US, make sure you put Southern California in your list. Here we have listed some of the most exciting and best places to visit in Southern California for a whole new adventure: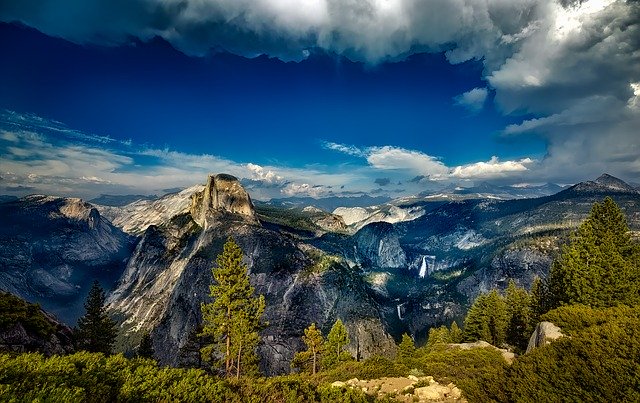 Channel Islands National Park
If you are looking for a nice ocean themed getaway then there's no other place to go to in southern California than the Channel Islands National Park. These wonderful and relaxing place consists of eight islands like Santa Cruz, Anacapa, Santa Rosa, Santa Barbara, and San Miguel just off the coast of Southern California. All of these chained islands are filled with their own natural beauty that is always worth the look and experience. With your own or privately chartered boat, you can enjoy the blue blanket of ocean covering the earth while relaxing, getting some tan or fishing. You can also camp overnight and have your own beachside party and enjoy the privacy of the five uninhabited islands. Also, you can explore the wonderful sea caves and snorkel through the kelp forests giving you a one of a kind experience in exploring the deep blue. Also, several species of whales can be spotted doing their own business like diving and spouting, creating a must-see view around the islands (depends on the time you will visit). Between December and April, you can do whale-watching tours as the whales can be seen migrating between the Bering Sea and Mexico, while every summer humpback and blue whales can be seen looking for meals to eat.
With these promising relaxation and enjoyment brought by its waters and shores, Channel Islands has also the best of its wildlife sanctuary. Each island has its own scenic hikes to offer, with nothing but the breath-taking views and opportunities to see wildlife and birds. For instance, Santa Cruz Island has some 15 trails to try, Santa Rose islands have the Labo Canyon filled with sandstone formations and pygmy mammoth fossils, with a greater chance of seeing local island foxes in the flesh. No wonder Channel Islands National Park has become such an integral part of Southern California tourism.
Knott's Berry Farm and Disneyland, Anaheim
This is one of the most unique and cool places in Southern California if you are looking for some family-oriented theme parks. Anaheim is home to the Knotts Berry Farm Theme Park and the world-renowned Disneyland Resort. Disneyland, which is widely known to be the happiest place on earth is where you get to see all of your favorite Disney characters like Mickey, Pluto, Minnie and the rest of the gang plus great rides and places for pictures like the renowned Magic Kingdom castle, where the famous Sleeping Beauty is said to lay. Knott's Berry Farm, on the other hand, offers thrilling rides, a wide array of California goods and their famous Soak City, their amazing water theme park. It's worth it to visit especially if you bring your kids along.
Knott's Berry farm offers many things to enjoy for like Disneyland. Like the happiest place on Earth, Knott's has its own versions of attraction that are suitable for all ages, but if you're looking for intensifying rides, Knott's surely has something to offer. It has the one and only dive coaster in California, the HangTime. Moreover, its Xcelerator can make your world upside down for 0-82 miles per hour for 2.3 seconds, taking you for up to 205 feet in the air.
Knott's also offers a stunt show which is filled with Native American dance performers, the combination of bluegrass and western bands performing daily, seasonal musical theater, melodrama and various acts that everyone can surely enjoy. One of the all-time favorites is the ice show during Merry Farm season. This performance features ice skaters doing fast-paced shows accompanied by holiday music, colorful costumes, and awesome sets. These shows are absolutely free!
Another exciting site to enjoy in Knott's is its Ghost Town which has a museum that takes you back at the humble beginnings in the West, especially during the development times of Knott's and Orange County. The tour guide is also open for lots of questions providing more information even on the artifacts which include branding irons, photographs and musical instruments. In addition, some slices of history can also be seen there like the Iowa School House that was built in 1879 and has been at Knott's for decades. Next to Soak City water park, a replica of Independence Hall and Liberty Bell can be seen there as well.
Lastly, Sea World is one of the most popular Southern California tourist attractions which is known for its oceanic features and marine life display. The best part of this Southern California vacation spot is animal shows that showcases trained dolphins, sea lions and killer whales. Their aquariums feature both freshwater and saltwater fishes and provide information on what types of fish are currently on display. If you are a marine life lover, then this is probably the best place for you to visit.
Spread across 190 acres on Mission Bay Park, SeaWorld can be enjoyed by you and your loved ones with lots of sites to visit. Lots of family-friendly rides and animal encounters are expected to bring you and your family good vibes as well. Your young explorers can unlock the deepest mysteries about life at the sea in Ocean Explorer. Teens and even teen-at-hearts can be "electrified" in enjoying San Diego's tallest and fastest coaster, the Electric Eel! You can also experience here the world's first horizontal and infinity-loop coaster, the Tidal Twister. All these reasons make Sea World one of the highly recommended and best places to visit in Southern California with your whole family
If you get tired of these rides and want to take a pause, you can relax and be a comfortable while "traveling" into the sky with its iconic 320-foot Skytower Ride. This is one of the oldest yet one of the most popular attractions in Knott's. It has a narrated six-minute tour with a topsy-turvy touch while giving a glimpse of the humble beginnings of this park along with the awesome views of Mission Bay and San Diego skyline. Better to experience it at noontime or at the time the marine layer has lifted.
Along with various marine animals to see and discover, you can also enjoy seeing the frolicking penguins in the Penguin Encounter located at the edge of the park. This building is exclusively for these energetic creatures as you can witness over three hundred different species of penguins showcasing their distinct and lovable characteristics.
Now you came to know the best places to visit in Southern California, you can plan your itinerary judiciously and make the best out of your time.
Sarah Grace Del Rosario is a blogger from MoonFish, when not working, she loves to travel, paint, and do crafting.