Travel in Style: Showcasing the Latest Trends in Luxury Travel
Traveling was once thought to be a difficult and exhausting experience. However, in recent years, luxury travel has grown in popularity, with a growing number of people preferring comfort and elegance when traveling the globe. This piece will spotlight the most popular luxury travel trends, highlighting the most desired locations, accommodations, and experiences.
Check out these latest trends in luxury travel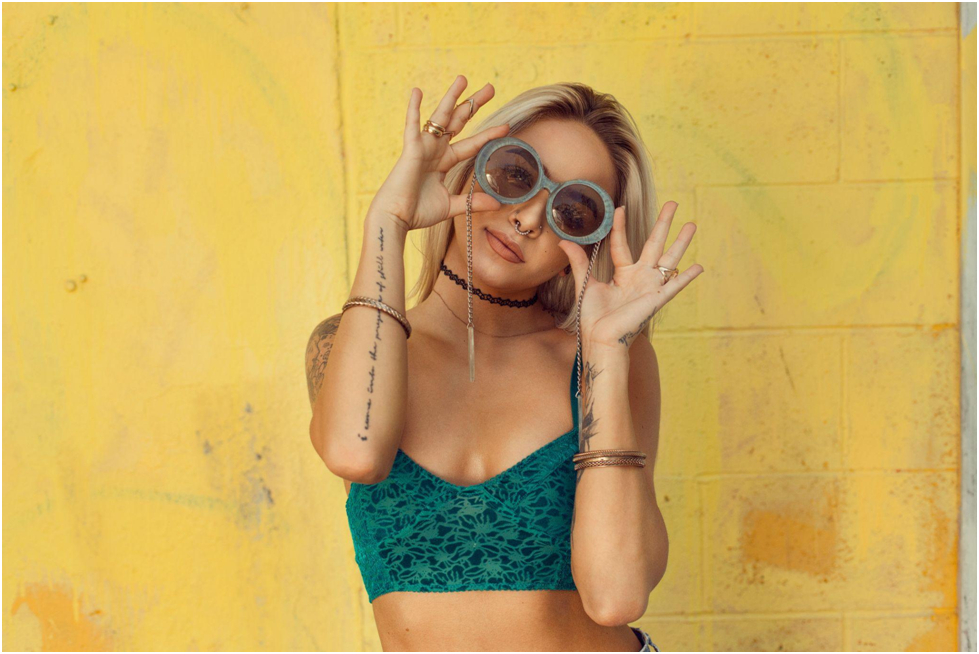 Photo by Atikh Bana on Unsplash
Luxury vacation spots
The location is crucial when it comes to deluxe travel. Many travelers seek out distinctive, exclusive, and exotic locations that combine natural beauty, cultural wealth, and opulence.
Here are a few of the most famous deluxe vacation spots:
Maldives – This Indian Ocean tropical haven is famous for its gorgeous turquoise seas, white sandy beaches, and opulent overwater homes.
Bali – This Indonesian island is a favorite among luxury tourists, thanks to its lively culture, breathtaking scenery, and world-class accommodations.
Tuscany – This central Italian area is famous for its rolling hills, beautiful scenery, and gourmet food. It's an ideal location for those who enjoy exquisite wine and dining.
Dubai – With its towering towers, high-end retail centers, and ultra-luxurious hotels, this city in the United Arab Emirates is a sign of extravagance and luxury.
Luxury accommodations
Luxury travel is all about reveling in the better things in life, including lodging. Here are some of the newest developments in luxury accommodations:
Private Villas – Many luxury tourists prefer private villas over conventional hotels because they provide more room, seclusion, and personalized services. Private homes frequently include their own private pool, cook, and butler.
Glamping (glamorous camping) is a growing fad for those who want to be closer to nature without sacrificing luxury. Plush bedding, interior sanitation, and culinary meals are provided in luxury tents and cottages.
Eco-Lodges – Sustainability is becoming an essential element in luxury travel, and many travelers are choosing eco-lodges that are intended to reduce their environmental effect.
These hotels frequently use local products, use renewable energy sources, and give back to the community.
Luxury Resorts – High-end resorts remain a popular option for luxury tourists, with facilities including saunas, golf courses, private beaches, and fine eateries.
Experiences in luxury
Luxury travel entails not only where you reside but also what you do. Here are some of the most recent premium encounter trends:
Private excursions – Many luxury tourists prefer private excursions because they provide a more customized and exclusive experience. Private excursions frequently include exclusive attraction entry, private conveyance, and a private guide.
Culinary Experiences – Food and wine are important components of luxury travel, and many visitors are looking for engaging culinary experiences. Cooking workshops, wine sampling, and farm-to-table dining encounters are examples of this.
Traveling in style entails more than just wearing a fashionable ensemble or bringing luxury baggage. It's a state of mind that necessitates a blend of refinement, class, and grace. Traveling in elegance entails enjoying the opulence of both the trip and the location. It entails indulging in fine eating, relaxing in the luxury of a first-class seat, and experiencing foreign locations with a refined air.
There are numerous methods to journey in style, whether for work or pleasure. Here are some suggestions for traveling in luxury, from opulent lodgings to private transportation.
Choose luxury lodgings
The first move toward going in luxury is to stay at a luxurious hotel or resort. Select accommodations that provide luxurious facilities, individualized service, and breathtaking vistas. There are numerous choices for those seeking opulence, ranging from private homes to penthouse apartments.
When selecting a hotel, search for properties that provide one-of-a-kind encounters. Some hotels, for example, provide private eating encounters, spa services, and even private beach access. These kinds of encounters will enhance your journey and provide you with memories that will last a lifetime.
Travel first class
Consider upgrading to first class if you're traveling to your location. Even the longest flights can be made more pleasant with first-class travel's degree of ease and luxury. Traveling first class is an adventure in and of itself, with bigger chairs and more legroom, gourmet meals, and premium beverages.
Aside from the extra luxury, first-class passengers have access to exclusive areas and services such as priority boarding, specialized check-in counters, and personal attendants. These benefits will make your trip more pleasant and stress-free.
Luxury travel is an ever-changing business, with new trends and experiences developing year after year.
Here are some of the most recent premium vacation trends:
Sustainable Luxury: An increasing number of luxury tourists seek eco-friendly and sustainable travel adventures. This includes living in ecologically friendly accommodations, participating in eco-tourism, and choosing carbon-neutral flights.
Bespoke Travel Experiences: For luxury tourists seeking a more tailored and distinct experience, bespoke travel experiences are becoming increasingly popular. Customized schedules, private excursions, and exclusive access to events and sites are all possibilities.
Wellness Travel: Another rising trend in luxury travel is wellness travel, with many travelers searching out locations that offer wellness and health-focused experiences. Spa therapies, yoga and meditation vacations, and healthy food are examples of such activities.
Digital Detox: Many luxury tourists are now looking for ways to disconnect from technology and social media while on holiday. As a result, "digital detox" retreats and locations where visitors can unplug and relax in a tech-free setting have risen in popularity.
Final words on latest trends in luxury travel
Christmas events in Birmingham are essential viewing for anybody hoping to celebrate the holidays in style. Everyone may find something to enjoy in this dynamic city, which features the Frankfurt Christmas Market in addition to the Ice Rink and Big Wheel. Guests may take part in a variety of holiday events, such as carol singing, ice skating, and present purchasing. Birmingham is swiftly rising to the top of the UK's luxury vacation destinations throughout the holiday season with so much to see and do.