18 Most Popular Space Saving Home Exercise Equipment
When you want to utilize your leisure hours with an intense workout at your home, scheduling time for the gym is a lot more complicated nowadays. So, we recommend you to start a personal mini-gym at your home. So, we included some of the best portables yet effective gym equipment for well-balanced health and some toned muscles. Check out these most popular space-saving Home Exercise Equipments:
Bow Flex Select tech Adjustable Bench
Being a fitness freak, you must use effective gym equipment at your home. The Bow flex Select Tech Adjustable Bench is one of the best equipment to offers a well-balanced home workout without compromising gym facilities.
The bench is best for performing more than 300+ exercises. It is very much versatile to target all types of muscle groups to tone your whole body.
| | |
| --- | --- |
| Pros | Cons |
| Sturdy and robust multiple angle adjustmentFoldable and easy to store the load-bearing capacity of 600 pounds | A bit heavy to move by an individual |
TheraBand Exercise Ball, Professional Series Stability Ball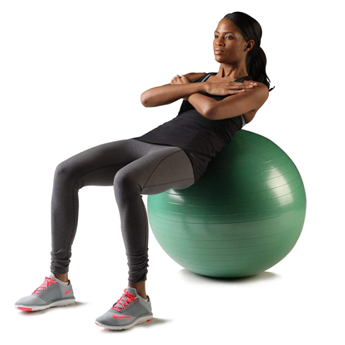 An exercise ball enhances your body's flexibility and resistance. It is not a traditional gym exercise; instead, it relaxes your body muscles and lowers body stress.
The Theraband balls offer a variety of other advantages over others. It doesn't deflate quickly when compared with other offerings out in the market. It is best for the back, hips, abdominals, and much more. So, for a flexible toned muscle, you must try this out.
| | |
| --- | --- |
| Pros | Cons |
| Best for everyone Maintains shape Longer air holding capacity Very soft and smooth to the skin | No pump included with the package |
BodyBoss 2.0 – Full Portable Home Gym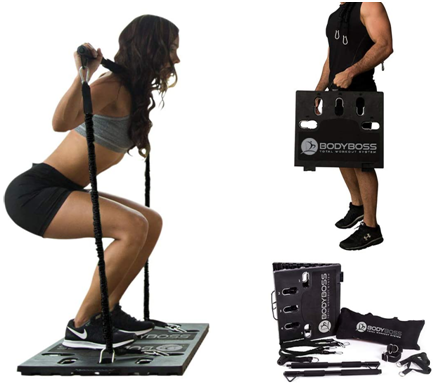 The unique tool body boss 2.0 offers a home workout with resistance-based fitness to ensure maximum portability. You can use it anywhere you and can carry with ease. The equipment is beneficial and useful.
You can use it to simulate $1000 worth of gym equipment with its base, resistance bands, and other accessories. The band offers a variable resistance of 30 lbs, which is useful for a daily workout. Its packaging includes a base, handles, and workout bar that makes it one of the best Home Exercise Equipments.
| | |
| --- | --- |
| Pros | Cons |
| Compact and lightweight best for a home workout with versatilityFoldable workout Barthe bands are very comfortable | Additional accessories will not fit inside |
LifePro Waver Vibration Plate Exercise Machine
For your compact home gym, you must include a vibration plate to make yourself fat-free.  A vibration plate is very much useful in losing fat super quickly. It boosts muscle strength without stressing much on them or without heavy impact workouts.
The vibration plate comes with a remote-controlled interface with 1 to 99 variable speeds. The designee is safe with anti-slip rubber making it one of the top Home Exercise Equipments.
| | |
| --- | --- |
| Pros | Cons |
| Robust and sturdy builtNo noise vibrationsShips with loop and resistance bandsFull body wellness with lymphatic drainage | Not suitable for above 330lbs |
DeskCycle Under Desk Cycle, Pedal Exerciser
When you don't have spare time for daily workout, this under-desk cycle is best for burning calories while working for your boss. It not only increases your body's metabolism but also maintains your office productivity.
It is simple to operate and you can adjust it with respect to your preferred height. It also counts your burnt calories with distance traveled. If you are looking for best in Home Exercise Equipments then this one is a right choice.
| | |
| --- | --- |
| Pros | Cons |
| Works with all desksResistance can be calibrated lead display to monitor study pedals | No handles to hold. |
LifeSpan TR1200-DT3 Under Desk Treadmill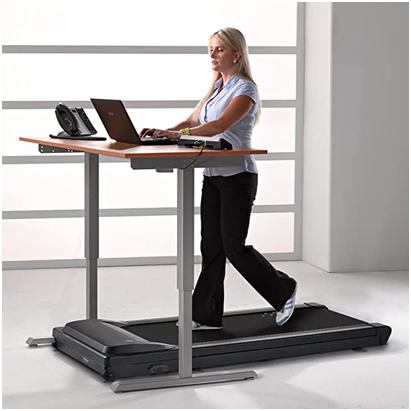 When you are worried about your obesity and willing to maintain it via home workouts, this lifespan under desk treadmill is best for you. If you are limited with the size or enclosed in an apartment, this treadmill is incredible.
The advanced treadmill offers you a console for hassle-free monitoring. However, you may feel the missing side rails, but it's not a full-size gym treadmill.
| | |
| --- | --- |
| Pros | Cons |
| Works with all desksEasy setup design Led display to monitor | No side rails |
WONDER CORE Smart: Body Muscle Toning + Cardio
When you don't have spare time for daily workouts then this smart body muscle toning equipment is best. Just adjust as per your needs and get workout action to begin.
It helps you to maintain your muscles and ones them correctly without exerting much stress. It also enhances your cardio strengths from its core.
| | |
| --- | --- |
| Pros | Cons |
| Portable and easy to use Ready to use Padded for comfort Anti-skid base | Bars may hurt if not done correctly. |
FitBox365 New Your Gym in a Box
The fitbox365 offers all-in-one gym workout equipment in a single box, which provides various exercises on the go. There are numerous resistance levels for all intense training. It helps you to tone your muscles and reduce body fat.
It improves balance and tightens your overall body. It can be store anywhere and can be stacked in a narrow place.
| | |
| --- | --- |
| Pros | Cons |
| Portable and easy to use versatile convenient and compact easy to move and store | Setting levels are a bit confusing. |
TRX ALL-IN-ONE Suspension Training
Here is one more compact piece of exercise equipment for the whole-body workout. The suspension training workout is best suited for everyone. For best results we recommend you to read and perform all the instructions carefully give in its 35 pages workout guide.
It offers a variety of exercises with weights and workout variations. It is portable workout equipment with durability and comfort. It can easily be used both indoors and outdoors.
| | |
| --- | --- |
| Pros | Cons |
| Portable and lightweight patented design easy to use and setup easy to anchor both for indoors and outdoors | More than 6 x 8-foot area needed |
Artoflifer Exercise Resistance Band Pilates Bar Set
It is one of the ultimate stretching workout equipment best for stretching, yoga, and Pilates. It is best suited for all spaces, including offices, homes, or on-the-go travel.
The resistance bands on the bars are made up of good quality latex with an eco-friendly feel. It is best for both men and women and more effective for a mother to reshape her body just after pregnancy.
| | |
| --- | --- |
| Pros | Cons |
| Easy workout sweatproof design best latex used various workouts impact | The tension of bands are limited |
Leaps & Rebounds Rebounder – Fitness Trampoline
This mini trampoline offers you cardiovascular strengths and boosts your physical health too. The durability is the advantageous feature and low impact rebounding offers well-toned muscles.
The trampoline offers its user a hassle-free 30 days return policy and can be used with minimum installations.
| | |
| --- | --- |
| Pros | Cons |
| Available in 2 sizesUV resistantMultiple color optionsZero stretch type | No safety handles |
DeskCycle Under Desk Bicycle
The under-desk pedal exerciser offers the user improved health and boosts productivity, which can be calibrated with 8 resistance levels. The under-desk bicycle comes with an LCD for monitoring workouts stats.
| | |
| --- | --- |
| Pros | Cons |
| Magnetic resistance LCD display smooth pedal Gentle to muscles8 resistance levels | Not very easy to carry |
LBLA 38″ Mini Indoor Trampoline for Workout, Foldable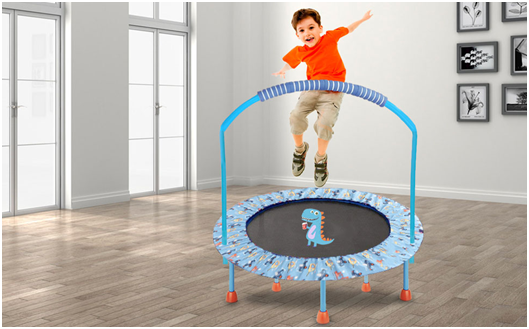 This mini trampoline is suited for both kids and their parents and comes with a variety of features. The trampoline comes with 6 legs with 32 springs. It is best for both indoor and outdoor use.
It is best for home low-stress workouts with all primary physical exercises.
| | |
| --- | --- |
| Pros | Cons |
| Foldable design Simple to assembleScrewless design Handles 300 lbs. | Springs may hurt if jumped carelessly |
SportPlus Unisex Quiet Miniature Indoor Rebounder with Height Adjustable Bar
The unique trampoline with an adjustable handle for better stability and stress-free rebounding. The handle is made up of good-quality foam for a better grip and can be easily detached when required. The rubber-based bushes help the feet to afford stress-free jumping.
| | |
| --- | --- |
| Pros | Cons |
| Detachable design Non-slip materials Best cushioning Silent workout | Requires wide area |
BowflexSelectTech Adjustable Bench Series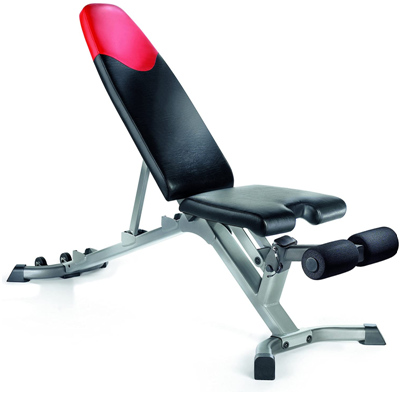 The innovative adjustable bench offers complete workout satisfaction. It helps the user end with beneficial sweaty exercises with the best results. It can be easily adjustable with 4 positions. The foldable workbench is suitable for heavy-duty exercise with a load capacity of 480 lbs.
| | |
| --- | --- |
| Pros | Cons |
| 4 adjustable positions Best for all dimension exercise Wheels for transport Military-grade steel | Missing stabilizer levelers |
Zyllion Shiatsu Portable Back Massager
It can be used for massaging anywhere anytime. It is useful for shoulders, back, neck, feet, and hands. It is best to deliver relaxation, stimulation, and rejuvenation.
The massager pad is best for its advanced heating functionality. It helps in fast, soothing sore muscles with faster blood circulations.
| | |
| --- | --- |
| Pros | Cons |
| Slim and compact design Auto shut off feature100% vegan product Shiatsu nodes | Heating is on the higher side. |
Lifestraw personal water purification straw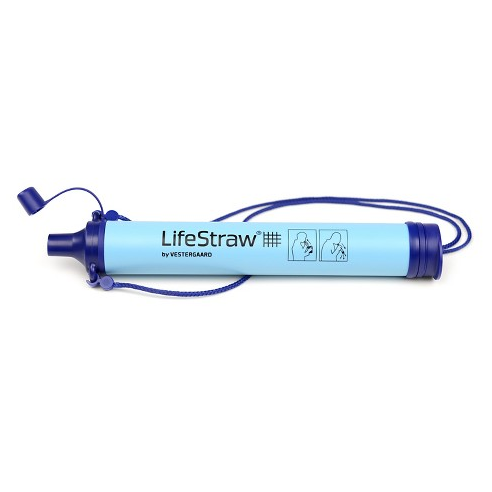 The Lifestraw is best known for its useful water filtering kits. It helps the user to filter 3000 liters and keeps chemicals like chlorine and iodine from the water. It kills almost 99.9% of all bacteria and protozoa.
| | |
| --- | --- |
| Pros | Cons |
| Easy to useKills 99.9% of germsLightweightPerfect for both indoors and outdoors | No water storage feature |
GYGJXIZ-Z Zwjpbj Treadmills for Home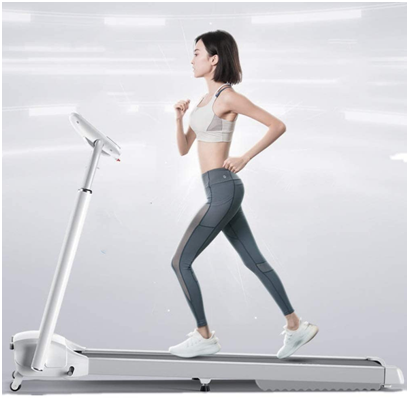 It is a perfect combination of workout with all multifunctional facilities. The foldable treadmill helps in losing a large number of calories.
It is a lightweight option for workouts with multiple speed settings.
| | |
| --- | --- |
| Pros | Cons |
| Easy to maintain Multiple features Robust and sturdy Timer settings | Produces noise |
Final Words
A regular workout is very much important for a healthy human body. Apart from toned muscles and enhancing strengths, a workout also delivers flexibility to the body. The most above-mentioned space saving Home Exercise Equipments will definitely make your job easy.
Each time you workout more, your immunity and metabolism enhance with time. So, in this pandemic, utilize your every second to heal your body without spoiling your office work productivity.