Best Places to Visit in Brazil
Brazil is home to some of the greatest attractions and sightseeing destinations in South America. It is a country where you can come across several historical monuments as well as national parks within very short distance. From scintillating blue oceans, thick forests to welcoming beaches, Brazil has a lot to boasts about. The vast landscape of country features several mesmerizing destinations. Here we have listed key highlights of Brazil that separates it from several other countries: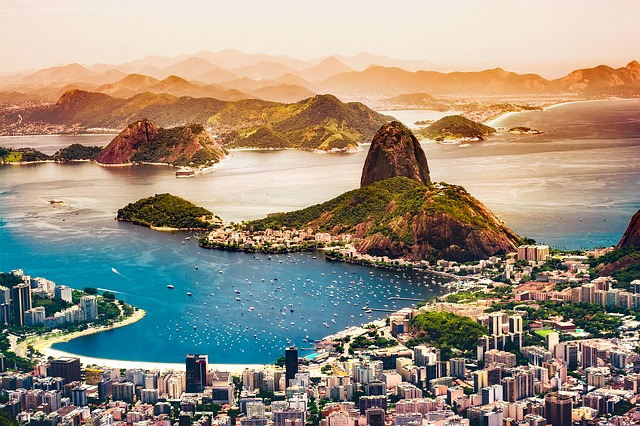 Key Highlights of Brazil
Fernando de Noronha: Get to see the untouched scenery of Brazil by making a stopover at Fernando de Noronha. Unspoiled coastline and beaches here offers you a lot of opportunity to relax and enjoy seafood. Moreover, you can experience the typical wildlife of Brazil here along with an exposure to get intimate with dolphins, turtles and fish.
Rio de Janeiro: It is perfect mingle of lush forests, pristine shores and buzzing metropolis. No wander, it has become such a preferred holiday destination and visited by thousands of people every year. If you want to experience some local music and dance shows then you will get plenty of opportunities here. Adventure tourists also choose this place as a hiking destination where they enjoy beautiful scenes of sunset after a thrilling hiking activity.
Amazon Rainforest: In spite of illegal mining and deforestation, this place has maintained its charm and became home to wide range of flora and fauna. It is one of the most incredible ecosystems that attract several nature lovers to stay in the vicinity. Moreover, you can spot forest monkeys, river dolphins, tree frogs and several other unique animal species here.
Pantanal: If you are a true adventure lover then throw yourself in the lap of largest wetland of Brazil. It is situated at the heart of country and home to spectacular landscape which you may have not discovered before. Moreover, here you can explore several natural habitat and hundreds of rare bird species that create weird patterns when move in groups.
Recife: If you are a fan of visiting some of the spectacular beaches in the world then you will love visiting Recife. In fact, after enjoying the wonderful scenery and water-sports activities here, you will rate it extremely high in the list. Besides, the beach features luxurious restaurants, clubs, bars and pubs where you can enjoy dazzling nightlife of the Brazil.
Brasília: It is a perfect holiday destination for tourists who want to explore more about the architecture of Brazil. Being a UNSECO heritage site, it is exemplary for a blend of urban development without affecting green spaces. Further, you will get a glimpse of several complexes and hi-tech structures which are difficult to spot anywhere else in the South America.
After going through all the details mentioned above, you may have got lot of inspiration to add Brazil in your next itinerary. Get extremely close to the nature while in the lap of delightful beaches, tropical islands, green rainforests and lush gardens in such a heavenly country in South America.