The Ultimate Guide to Using Google Flights
Want to book the cheapest flights to San Francisco? Or, a tour guide for Seychelles, Google Flights always is the first choice for travelers. And we are not only talking about these but so many more features that are packed in Google Flights. You will of course find the best and cheapest flights, but it is in the features that Google Flights truly comes forth as a one-stop destination for all things travel. Here is a brief window of what you can expect from Google Flights. Check out this Google flights tracking guide: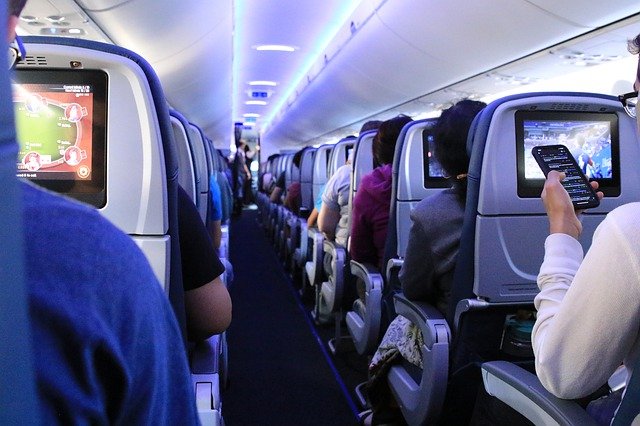 Intuitive Interface
Google Flights web interface is easy to use. You will search for one-way flights, round-trip flights, and multi-destination flights. The price graph and calendar show you cheap days of flights and prices on that particular day.
Filters
You can apply so many filters to your flights. Filters can make it easy for you to find the cheapest flight. There are filter options like baggage allowance, arrival and departure timings, number of stops, cabin class, and more.
Flight search
Google Flights shows airlines and travel partners that feature in the search results. It makes flight search simple and comprehensive.
Other features
You can find so many useful features like price alerts, vacation rentals, hotels, things to do, and others.
Google Flights Guide – The flight details
The amazing thing about Google Flights is that it shows so much info, and all this info is sufficient to make a quick decision about the flight. These useful bits of info are different for different flights and also depend on the destination and time of flight you are opting for.
Go to Google Flights website.
Input the departure and arrival cities with dates. Choose from a one-way, multi-city or round trip.
Click on the Search button. Google Flights will show you Best Flights on top, followed by Other Flights below.
Best Flights are usually the ones with direct flights and are the cheapest flights. Other flights are one-stop or even direct but are more expensive.
You can filter these flights by the number of stops, baggage allowance, airline, price, and other criteria.
Select the flight you like the best and you can view the final price of the flight.
Now Google Flights will redirect you to the travel agency or flight carrier website. You can make your flight booking for the airline that you choose.
You can now make any alterations or changes with the airline directly.
Simply put, Google Flights is a flight search engine from which you can search for flights. If you want to book a flight, it will redirect you to the booking page of another travel service. However, you have to use Google Flights just as you would use any other tour and travel agency website.
So, firstly, you can go to the Google Flights website i.e. www.google.com/flights. If you are trying to find an app on your smartphone called Google Flights, you will be disappointed. You can visit the site only on your smartphone or computer.
When the landing page loads, you will see the main interface of Google Flights. On the left-hand side, there are features such as Vacation Rentals, Hotels, Things to do, etc. These are some additional features of Google Flights. However, at this point, we will focus on the right-hand side, which has input fields, a drop-down menu, and date fields. Broadly speaking, there are input fields for:
Departure airport
Destination airport
Travel dates
Round trip, one-way trip, Multi-city trip
Number of passengers traveling
The class that you want for your flight. Options are Economy, Premium economy, Business, First.
If you know the departure and destination airports you can input them together with the dates of your travel. Google Flights will show you the best search results based on prices, routes, and other factors. On top is the Best Departing Flights which has the cheapest flights. Below, are Other departing flights, which usually, are flights with one or more stops and are expensive. You will also see a Price alert toggle button. Activate it if you want Google Flights to track a particular flight or route and send you a price alert notification in your email address.
A drop-down button on the right side of a flight will show you the feature of that flight, such as carbon emissions, on-flight amenities, overnight layover, etc. The features are different for one-way and round-trip. Round trip is usually overnight flights where there is an overnight layover halt.
Onboard amenities:
Legroom: The legroom option becomes very relevant for long flights where there are one-stop destination halts. Also, legroom is so important for overnight flights.
Wi-Fi: On longer flights, Wi-Fi connectivity is a facility that every flight has. It is so, particularly for flights that run overnight.
In-seat power & USB outlet: Google Flight also shows whether the flight has an in-seat power source like USB charging.
On-demand video: You may also want to see a video on your flight. You can also see whether the flight has this facility.
Price: Google Flights shows the costs that are included in the price of the ticket you are booking. Like what is included in the airline ticket.
Bag selection: Google Flights shows how many bags are allowed on the flight. You can see the bag selection and add or subtract baggage. The baggage charges info is different for different airlines.
Search flights with time
If time is important for you, that is, the time of arrival of the flight, then you can do that in Google Flights. You can set the departure time and arrival time and then choose the flight. The way to do this is by selecting the Time filter. Once you click it, you can set the departure time of the flight and arrival time. It will then filter the results according to the time you have set.
Check on the baggage that you can bring on the flight
The Bags filter lets you know how many bags can you bring on board with you. This filter will however limit the flight results.
One-stop, non-stop
In Google Flights, you can search for flights with several stops on the route. For example, you can search non-stop flights and even flights with one-stop or more than one stop. This is generally needed for overseas travel where tourists prefer one-stop for rest during the flight. But if you have a meeting to attend, then non-stop flights are the answer. If you love adventure travel, then try more than one stop.
Airlines preference
Google Flights is best for selecting the airline. It may not be that important a matter to first-time flyers. But those with a history of long flights know which airline is best for them. They know the privilege of flying with a particular airline. That is where Google Flights is so good at. With the Airlines filter, you can select an airline. You can deselect airlines that you don't prefer, and then zero in on the one that you've always enjoyed so much.
Connecting flights
The 'Connecting Flights' filter in Google Flights is a boon for those who want to rest during a flight. This works best for connecting flights where you select the next flight. You can also select the layover duration between connecting flights.
Pricing
Calendar view: Clicking on the dates will pop up a calendar with prices for all days. The calendar shows two months from the date of your travel. On every date, there is the price for that date mentioned above.
Date Grid view: Clicking this will pop up another window. It shows the cheapest fares and how they are cheap compared with prices for other days.
Price Graph view: Clicking this button will pop up another window showing a price graph for days of your travel.
Flexibility of locations
Google Flights can be so much more helpful if you are not fixed in a particular airport at a certain destination. There may be more than one airport in a region. For example, if you are traveling to Southeast Asia, the airports there may be closer to each other. If you are not fixed on your schedule of arriving at a particular airport, you can choose multiple airports. You have to just type the particular airport code and check which airline flights land there and whether it is a cheaper one or not. You can do this multiple airport search in Google Flights, by separating airports by a comma or clicking on the '+' sign.
Tracking flights and alerts
The best thing about Google Flights is its ability to track flights and alert you about a fall in price. It sends an alert to your email address about a fall in price. The way this is done is by tracking a flight. You can save money on flight tickets by waiting for the prices of airlines to drop. Tracking flights is a feature that sets Google Flights as a preferred flight search engine. This feature can be activated by the toggle button 'Track prices'. The button is easy to locate and is on the flight result page. You can track the prices of a specific flight and for an itinerary on the booking page also. Refer to our Google flights guide to know more about Google flights tracking.
Booking a ticket
Google Flights is not a travel agent, but a search engine for flights. It only shows the flights and you will have to book your tickets elsewhere. Google Flights will redirect you to the airline website or the travel portal from where you can directly book your tickets. Google Flights shows so many booking options though. A drop-down menu can give you access to all these booking options. Once you have been redirected to an airline service or online travel portal for booking your flight, you can check your credit card and the rewards that you can get through booking with them. This Google flights guide will help you to book your flight ticket at an affordable price.
Google Flights Explore
Travelers normally which airport they want to take a flight to. But Explore works best for those who do not have a fixed idea of where they want to go. Even if you know, you can try this Google Flights feature called Explore. It shows a map of all the airports in a region and the best airlines to these cities with the cheapest fare. You can also select the average fare and slide the bar and it will show the flight within that fare. For example, you can explore a certain destination. Let's say, you type in "North America" like the continent. It will show a map of all the cities and airports in North America with their respective fares. Try sliding the price bar and you will get flights that operate within that budget. But if you don't have any idea of where you are traveling to, you can choose the 'Explore destinations nearby' option. Google Flights will show the nearest places from your current destination and the airports in that destination.
Multi-city trip with Google Flights
The multi-city trip is one feature of Google Flights that makes it even more flexible to use. You may find a cheaper alternative or cheaper flight this way. You can play around with multiple destinations and see the prices fluctuating, and then plan your trip accordingly. You may also have to book separate tickets for your multi-city trip. Multi-trip bookings become easier and cheaper when travel destinations are in the same region.
Bottom Line
Above google flights guide will definitely help you to book your upcoming flight at a cheap price. It is no doubt that Google Flights is fast progressing as the preferred flight search engine for searching flights. You will only discover more and more features by practicing exploring its various features. You will only surprise yourself by discovering some hidden features that you might have overlooked. As Google's algorithms keep evolving, so do the scope and the limits of Google Flights. The one thing that Google Flights offers is something more than just flight search data and results. It also is a one-stop destination for trip guides, discovering vacation rentals, hotel accommodation, things to do, and of course, flight bookings. With its search engine capabilities, you can't expect it to be better than this!! Check out our other blogs on google flights tracking guide.