Best Places to Visit in Costa Rica
Costa Rica gives you a perfect opportunity to enjoy beach life, cloud forests, adventure parks, wild life, volcanoes and lot of mountains at a single location. The country has got plenty to keep you excited while exploring its natural gems. With so many options to discover, it is always recommended to have your itinerary ready in advance. Here we have made your job easy by offering you an exhaustive list of best places to visit in Costa Rica: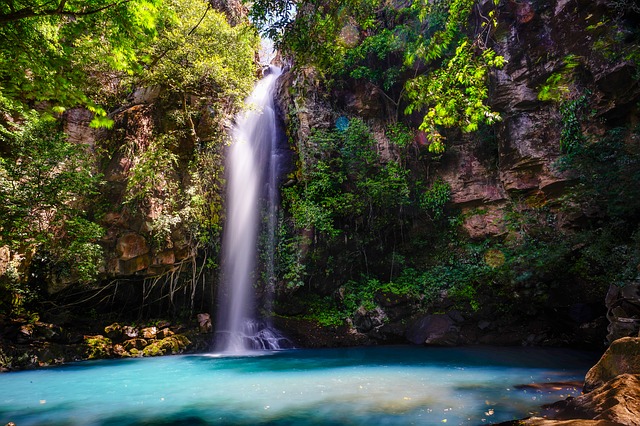 Key Highlights of Costa Rica
Tabacon Hot Springs: Here you can spot natural and hot springs where pools are situated within rainforest reserve thereby offering you an ideal ambience to enjoy holiday . It is highly relaxing and rejuvenating experience to bath in natural hot water tub surrounded by green landscape in the vicinity of nature. If you are true natural lover then you will love to keep this destination on the top of your itinerary.
Del Toro Waterfall: It is recognized as one of the most impressive and largest waterfalls in Cost Rica. It is really a thrilling experience to watch waterfall coming out with full power and intensity from the dense forest thereby creating scenery that you only see in wallpapers. Moreover, you can also get an opportunity to spot extraordinary wildlife species that are difficult to find out anywhere else.
Poás Volcano National Park: If you want to see the perfect blend of park and volcano at one place then this is a place to be. It is recognized as one of the highly active and largest volcano in the country that became a famous tourist attraction. In the vicinity of volcano, you can spot several rainforests and cloud forests which is inhabitant of more than 50 different bird species.
Pacuare River: If you are done exploring sightseeing of Costa Rica, it's time to try some adventure. Come to Pacuare River where you can enjoy several water sports activities ranging from river boarding to whitewater rafting. It is one of the unique destinations in country where you can enjoy extreme thrill in the lap of nature. Besides this, you can spot several pools and waterfall in the locality that offers you an opportunity to swim in serene waters.
Guanacaste beaches: This is one of the most popular destinations in Costa Rica where even celebrities come to enjoy best moment of their life. Guanacaste beaches are blessed with pristine waters and tranquil weather that attracts tourists who come in search peace of mind. Adventure lovers can also discover a lot here including swimming, horse riding, fishing, diving, surfing and much more.
The list of best places to visit in Costa Rica is endless and you can't cover everything in a single trip. So make sure you try to cover some of the key highlights of this fabulous country during your first tour and explore hidden jewels within the cities in the second tour. If you are planning an extended tour to Costa Rica then use this opportunity to cover maximum sightseeing locations in this incredible North American country.