Best Places to Visit in Jamaica
Jamaica makes for an ideal travel destination, no matter whether you are traveling in winter, spring or summer season. There are over twenty five countries you will come across in Caribbean region and out of all Jamaica is a most preferred location to start your journey. Whether you are looking for pristine waters, mouth watering food, sandy beaches or serene ambiance, you will discover everything in Jamaica. Here is a list of places that will help you to get all these unique offerings in Jamaica: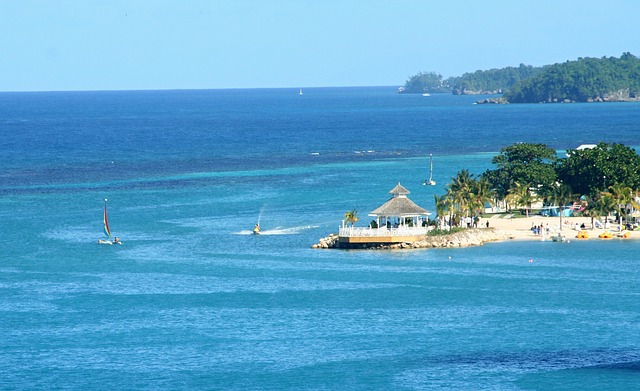 Reach Falls: It is one of the most admired destinations you will come across in entire Jamaica. It is an absolute treat for water sports lovers and people in large groups often visit Reach Falls in order to enjoy its diverse offerings. If you are searching for some adventure then simply cruise through underground caves and rocky paths that will offer a thrilling experience you will never forget.
Blue Lagoons: If you want to go extremely close to the nature then there can't be a better place in Jamaica other than Blue Lagoons. It always mesmerizes travelers with its pristine waters and green foliage. It is an absolute treat to watch when sun hits the natural waters thereby creating royal blue and sapphire color effects.
Kool Runnings Adventure Park: It is one of the family-friendly destinations that offer a perfect blend of thrill and amusement for tourists. This unique park is divided into couple of sections – Adventure Park and Water Park. In the Adventure Park, you can participate in activities such as go-karting, kayaking, paintball, and jamboo rafting. While Water Park offers an amazing opportunity to enjoy adventurous activities such as water slides, wave pool and swimming.
Mystic Mountain: If you wish to take a glimpse of Ocha Rios city from best possible way then come to Mystic Mountain. It boasts about a height of 700ft that offers real adventure for hikers to reach to the top of mountain. While been here, you can also enjoy thrilling tours such as ziplining, sky explorer and bobsledding.
Black River: If you want to discover rich wildlife and history of Jamaica at a single destination then Black River is a place to be. While been here, you can take a boat ride to enjoy some of the popular and longest rivers where you can spot several unique creatures. If you are lucky, you will get a chance to see Caribbean crocodiles, exotic birds and several other local animals.
Bob Marley Museum: If you are done with exploring natural treasures of Jamaica, it's time to explore some of the hidden gems within the cities. Bob Marley Museum is one such masterpiece that will keep you busy throughout a day with its extraordinary offerings such as memorabilia and priceless possessions of popular legends of Jamaica.
The above-mentioned destinations are only few of the key highlights that you can consider adding to your itinerary on priority basis. If you are planning an extended tour to Jamaica then there is plenty to explore in it.