Best Places to Visit in Montreal
Being a hub of trade and communication, Montreal also boasts about several travel attractions to make your vacation memorable. Most of the sightseeing locations in the city are situated within compact distance thereby making it easy for travelers to cover maximum places within short time. Whether it is natural sightseeing or vibrant shopping destinations, Montreal features everything to make your day. Here we have listed best places to visit in Montreal in our all inclusive travel guide: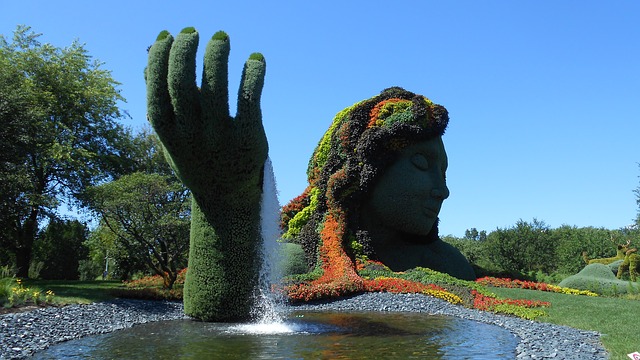 Key Highlights of Montreal
It is no surprise that most of the travelers prefer to start their journey from this natural jewel located within accessible distance from the city. This incredible botanical garden will definitely make you fall in love with its beauty. It features more than several greenhouses and themed garden which are spread over a green landscape. Some other highlights of Jardin Botanique include Chinese gardens and Japanese gardens featuring several toxic as well as non-toxic plants.
It is another green landscape that is located at a height of more than 200 meters above Montreal city. Simply take a stroll through this fantastic park to cover its key highlights including King George VI and Jacques Cartier. From the top of the park, you can capture some spectacular views of city that are difficult to get from any other spot. If weather is clear, then the views can extend to distance as high as 50km.
It is also referred as Old Montreal which features several artistic buildings that dates back to old centuries. While taking a small tour here, you will get an experience of Parisian style architecture which is an absolute treat to watch. This place also covers some other highlights including landmarks, streets, historical sites and shopping stores that you can explore by taking a walking tour. While been here, don't forget to visit Place Jacques-Cartier and Notre-Dame Basilica.
Constructed for the Summer Olympics held in year 1976, this massive stadium is one of the most extraordinary structures you will come across in the city. The stadium also features several famous trade shows, concerts, conventions and events. While been here, you can also consider visiting some other sightseeing locations such as the Insectarium, Botanical Garden and The Biodome.
It is also referred as a Fine Arts Museum which is rated as an oldest museum of Canada. It features fabulous collection of sculptures, paintings and several artistic items that dates back to historical time. Here you can discover more than 10,000 different objects along with unique collection of Islamic, Asian and Africa art. Some other key highlights in the museum include prints, drawings and historical masterpieces that give perfect representation of history of North America.
Apart from the main travel attractions discussed above, Montreal features some other important travel destinations including Pointe-à-Callière, McCord Museum, St. Mary Queen of the World, Chinatown, Lachine Canal National Historic Site and much more. If you are planning to visit some other cities in Canada then check out our North America travel guide that will provide you detailed information.