Top Things To Do in Montreal
Being a hub of trade and communication, Montreal also boasts about several tourist attractions to make your vacation memorable. Most of the sightseeing locations in the city are situated within compact distance thereby making it easy for travelers to cover maximum places within a short time. Whether it is natural sightseeing or vibrant shopping destinations, Montreal features everything to make your day. Whether you are looking for fun things to do in Montreal with kids or free things to do in old Montreal, the city hosts everything.
Being the cultural center of Canada, Montreal is a true melting pot of French, British, and North American cultures. Whether you are in town for business or pleasure, the city truly has something for everyone. The food here is always great and there are many ways to get it, in many scenarios. The city just celebrated its 375th anniversary and history is a big part of its cultural makeup. Here are some of the top things to do in Montreal Canada to make your tour memorable. The following travel guide gives you answer to your question on exactly what to do in Montreal: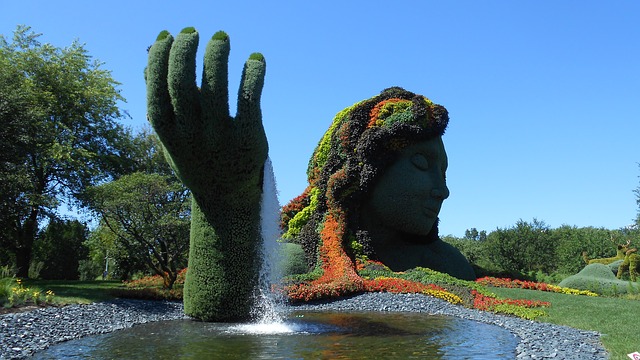 1. Stroll through the romantic Old Port
New meets old in the breathtaking port that's been in use since 1611. As one of the oldest neighborhoods in North America, it evolved from a strategic point for fur trading to housing Montreal's first skyscraper. From the Notre-Dame Basilica – based on the one in Paris – to the science center right on the river, there is something for all tastes. If you get tired of walking, go to one of the many beautiful rooftop terraces, such as the one located in the William Gray hotel or head underground to the Coldroom, one of Canada's top cocktail destinations. It is also recognized as a very famous Montreal holiday and vacation spot that attract tourists in huge number.
2. Make it out to local festivals
With over 100 festivals and events, parades and conventions going on throughout the year, this is a great way to meet like-minded locals. Not a week goes by without a few of these happening simultaneously, so plan carefully! From Comicon to the International Car Show to spicier events like fetish week and the coldest festival in the world, Igloofest, there truly is something for everyone. It is one of the key things to do in Montreal this week to add an element of spice to your journey.
3. Picnics are integral part of Montreal Trip
To truly experience Montreal like a local is to go have a picnic. A favorite is to spend an hour slowly walking through the Jean-Talon market, in beautiful Little Italy, and then head on over to Jarry Park for delicious snacks and libations. Yes, you can drink in parks here. The law states that one can consume alcoholic beverages in a park if it is "part of a meal". That means that if you bring some bread and cheese, you're all set!
4. Grab a BIXI and explore the city
Montreal is North America's best cit for zooming around. The BIXI bikes are convenient, cheap and the city has over 400 docking stations. They have different plans, all very cheap, and with all the bike paths you can get around easily and safely. There are also many bike rental shops where you can keep the bicycle for the day, or longer. It is highly recommended and top things to do in Montreal Canada to experience few thrilling moments in your Montreal trip.
5. Take the metro to enjoy city tour
Montreal's metro system was the most innovative in the world when it opened in 1966. Through regular maintenance, it's still extremely reliable. You can be anywhere in town in a matter of minutes. It is good to check if where you are staying is in the vicinity of a station, which really opens up the city. Most of the people prefer exploring tourist attractions of Montreal on the metro as it is a quite affordable and time-saving option.
6. Satiate your food Cravings
The average Montrealer has a very good palate, so feel free to ask locals where they like to grab a bite. With some of the best restaurants in Canada, it is easy to splurge on a great meal. If you prefer the casual route, we have an incredible amount of cafes, relaxed places all over town. It is one of the best things to do in Montreal in winter to make your trip epic.
7. Feel Serene ambiance at local Parks
Montreal has no shortage of parks and you will find many of them simply by walking around. The biggest and most impressive would be Laurier Park, Maisonneuve Park, Westmount Park, and Parc Lafontaine. For the latter, don't be surprised if you see an NYPD car around, as it is often used in movies as a stand-in for Central Park. In the winter, you can expect the ones with lakes to become skating rinks. This is one of the key reasons why it is listed in top things to do in Montreal in winter.
8. Olympic Park
The Olympic stadium was ready when the games happened in 1976. Constructed for the Summer Olympics, this massive stadium is one of the most extraordinary structures you will come across in the city. The stadium also features several famous trade shows, concerts, conventions and events. While been here, you can also consider visiting some other sightseeing locations such as the Insectarium, Botanical Garden, and the Biodome. Not only is it a wonderful piece of architecture, but there is also an elevator that brings you up the iconic tower. Surrounding the building is a park that houses other fantastic facilities, such as the Biodome and the Insectarium. It is great for families or for dates and everyone is sure to enjoy themselves.
9. Sugar Shacks
If you're in town in the Spring, you'll definitely hear a lot of talk about les cabanes a sucres, which translates to Sugar Shack. Omelettes, sausage, bacon, tourtiere, beans and every variation of maple syrup you can imagine. So wear your red and black plaid shirt and head over to the woods for this unique local experience.
10. Discover history of Montreal
Montreal has one of the best concentrations of museums in the country. From the Modern Art Museum to the Canadian Centre for Architecture, you are guaranteed to find something you will enjoy. Many of these are fairly cheap, but make sure to plan a few hours because there's a lot to see! Montreal tourism attractions feature several unique museums and you shouldn't miss any of those while in the city. Montreal places to visit often make tourists stunned with their unique offerings and museums are a perfect example of it.
11. Get a quick bite in Chinatown
Although not as big as other Chinatowns in Toronto or Vancouver, the one in Montreal still deserves a quick walkthrough. Neighboring the Old Port to the south and the Quartier-Des-Spectacles to the north, it's a great place to pick up something sweet or savory on your way to somewhere else. Local favorites include Coco, Poulet Frit, Nudo and Lan Zhou. For more western flavors check out Capital Tacos, Le Mal Necessaries and OrangeRouge. After a busy tour of Montreal sightseeing locations, you can spend some at Chinatown to revitalize yourself and start your journey again with the same enthusiasm.
12. A Visit to Mount Royale Park is must
It is another green landscape that is located at a height of more than 200 meters above Montreal city. Simply take a stroll through this fantastic park to cover its key highlights including King George VI and Jacques Cartier. From the top of the park, you can capture some spectacular views of the city that are difficult to get from any other spot. If the weather is clear, then the views can extend to distance as high as 50km. The best view of the downtown core is available to all, for free, all year round. No wonder it is listed amongst one of the free things to do in downtown Montreal all around the year.
For the more adventurous visitor, the stairs are the quickest way up. There are a few hundred, but they do provide resting points on the way. Your second bet is taking the trail up, which I do recommend as it gives you different perspectives of the mountain. Lastly, it is possible to drive all the way up to the top. Once there, you will find the Mount Royal Chalet.
13. Take a Stroll to discover something unique
As a local, we sometimes forget that we live in a very charming city. I highly recommend that you go walk through the streets of Little Burgundy and then metro over to the Plateau to see the differences in style and type of buildings. Because summer can be short here, you'll find that locals tend to walk everywhere when they can. Visiting places in Montreal is something you can consider doing on feet to get the best out of your journey.
14. Day trip to an close attraction
Although Montreal is packed with an incredible amount of attractions, if you're moving here or are staying a while for business, it is well worth exploring the sights off the island. Oka is a beautiful green space that is very popular for apple picking. Quebec City is only 3 hours away and has a plethora of Old World charm to take in. You are two hours from Ottawa, the nation's capital, which should be explored on the weekends of May for the Tulip Festival.
15. Poutine for an offbeat experience
No visit to Quebec – Montreal's host province – would be complete without a sampling of our national dish. A daring combination of crispy fries, gravy, and local cheese curds, it is most often enjoyed in the wee hours of the morning, although it does help to beat the winter blues. Great for hangovers as well, you must be sure to get a good one as they are easy to mess up. Some solid bets are Montreal Pool Room and La Belle Province, but if all else fails La Banquise is open 24/7.T
16. A memorable visit to Jardin Botanique
It is no surprise that most of the travelers prefer to start their journey from this natural jewel located within accessible distance from the city. This incredible botanical garden will definitely make you fall in love with its beauty. It features more than several greenhouses and themed gardens which are spread over a green landscape. Some other highlights of Jardin Botanique include Chinese gardens and Japanese gardens featuring several toxic as well as non-toxic plants.
17. An offbeat location worth exploring – Vieux-Montreal
It is also well known as Old Montreal which features several artistic buildings that date back to the old centuries. While taking a small tour here, you will get an experience of Parisian style architecture which is an absolute treat to watch. This place also covers some other highlights including landmarks, streets, historical sites and shopping stores that you can explore by taking a walking tour. While been here, don't forget to visit Place Jacques-Cartier and Notre-Dame Basilica.
18. Musée des Beaux Arts – A Destination not to forget
It is also referred as a Fine Arts Museum which is rated as the oldest museum of Canada. It features a fabulous collection of sculptures, paintings and several artistic items that dates back to historical time. Here you can discover more than 10,000 different objects along with the unique collection of Islamic, Asian and Africa art. Some other key highlights in the museum include prints, drawings and historical masterpieces that give a perfect representation of the history of North America.
What's next waiting for you?
Apart from the main places to visit and Montreal things to do discussed above, the city features some other important travel destinations including Pointe-à-Callière, McCord Museum, St. Mary Queen of the World, Chinatown, Lachine Canal National Historic Site and much more. From best things to do in Montreal this weekend to top things to do in Montreal in winter, the above list covers everything.
Now you got a complete list of cool things to do in Montreal Canada to make your tour exciting. If you are planning to visit some other cities in Canada then check out our North America travel guide that will provide you the detailed information.