Top Things To Do in Omaha
Local breweries and art galleries; street performers and rainforests; vast rivers and 3,000 feet long pedestrian bridges―does that sound appealing? If it does, consider Omaha, Nebraska as your next destination.
The largest city in the state of Nebraska and a stop on the Lewis & Clark National Historic Trail, Omaha is known for its rich culture in music, sports and art. If you are planning to visit this amazing travel destination then here are some of the top things to do in Omaha, Nebraska: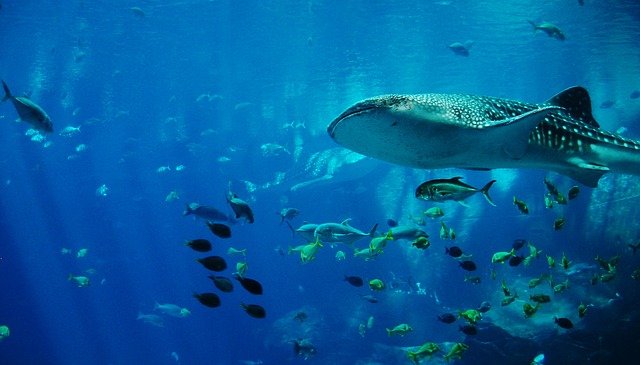 Drop by Omaha's Henry Doorly Zoo and Aquarium:
A successor of the Riverview Park Zoo, the Henry Doorly Zoo and Aquarium has long since been carrying the mission to conserve animal lives and resources. It is home to the world's largest indoor swamp, dubbed "Kingdoms of the Night,"―as it also holds the title of the world's largest Nocturnal Exhibit―and the biggest cat exhibit in the entirety of North America. The exotic beauty of the Lied Forest― one of the largest indoor rainforests in the world―is, to surmise in a word, breathtaking. If visiting Omaha, Henry Doorly Zoo is one of the best things to do in Omaha ne.
Explore the Old Market District:
The Old Market district, located in downtown Omaha, is known for its historical significance as the railroad center. Previously a hub of commercial activity, the Old Market reflects Omaha's culture at its best―street musicians blended with the jazz clubs and quaint cafes. The steakhouses and galleries, all offer a different kind of charm, not to mention the many historic buildings that adorn the place. It sounds as close as one gets to a perfect day, the morning spent shopping and eating in the beautiful cafes―perhaps put in requests for songs from the musicians―and then spend the evening enjoying the lively nightlife the Old Market offers. If you are looking for some of the best things to do in Downtown Omaha tonight then you should come to the Old Market district.
Visit the numerous theatres:
If dropping by, make a point to visit at least a few of the numerous theatres in Omaha. The Omaha Community Playhouse, the largest community theatre in the United States, shows off regional talent and hosts over 10 productions a year, along with other special events. The season ranges from August to July. The Holland Performing Arts Center, offering renowned musical events, a beautiful interior and various dining options, The Rose Theatre, the perfect place to go if one is visiting with family, and the Orpheum Theatre, listed on the National Register of Historic Places, all make for unforgettable destinations. Performing Arts has always been ingrained deep within Omaha's culture, so check the lineup, get some tickets, and enjoy the performances in some of the most beautiful theatres in the country―and supporting local art while you're at it would be a welcome bonus. All these reasons make a visit to these theatres one of the top things to do in Omaha this weekend.
With its rich history, Omaha has a story to tell, and the museums here do that job like none other. The Durham Museum shows off its architecture, reminiscent of the time when it used to be a railway station, blended with exhibits that present to us a captivating look at different spheres of Omaha's history. The Joslyn Art Museums, with general admission free during public hours, Omaha's Children's Museum, with fun exhibits made to engage children, and The Union Pacific Railroad Center, all make for great spots if you want to learn about Omaha's history, and have some fun while doing it. If you are looking for few unique things to do in Omaha today then plan a tour of the museums within the state.
Take a stroll over the Missouri River across the Bobby Kerry Pedestrian Bridge:
3,000 feet long, the Bobby Kerry Pedestrian Bridge stretches across the Missouri River offering a beautiful view of the whole city of Omaha. The approximately 12000 square meters wide plaza offers a place to rest by an interactive water fountain and even some live entertainment. Some blankets at night might even make for wonderful stargazing. Everything considered, whether it is a walk in the sunset or a bicycle ride lit up by the numerous lights on the bridge, the Bobby Kerry Bridge is a stop one absolutely needs to make. If you wish for some of the free things to do in Omaha in winter then take a long stroll over the Missouri River.
Now this one should be obvious; Omaha offers a whole host of places to shop for a wide variety of things―from art and antiques to clothes and jewelry and even candy. The numerous art galleries hold art from some truly talented artists. Some of the truly wonderful art galleries include the Anderson O'Brien Fine Art Gallery, Artists' Cooperative Gallery, Modern Arts Midtown and the Lewis Art Gallery. But if one is not into paintings, there are plenty of other things to shop for. Omaha has numerous malls and shopping centers that offer a large variety of things to buy. There is such a vast array of shops one can visit―boutiques, artifact shops, handmade soap shops, special chocolate stores…you name it. Overall, Omaha makes for a great place to shop, and if visiting, one should definitely take a day to stop by the markets of Omaha.
Not to alienate anyone visiting from the countryside, but folks from the city should definitely take the time to get acquainted with the country lifestyle in Omaha. The Scatter Joy Acres is a rescue and therapy ranch that also serves as a petting zoo. The tranquil environment and the simple lifestyle, not to mention the adorable animals, would take your worries off your chest for a while and let you take a breath. The Dude Ranch Guest Stay lets visitors experience the full country lifestyle: horseback riding, pitching in with chores like mending fences and working with farm animals and providing meals and lodging. The numerous farmers' markets in Omaha are also absolutely worth visiting, offering fresh produce and numerous souvenirs. Omaha offers a great opportunity to experience the country life and we suggest that you do not pass it up.
Get some Chicken Fried Steak―and check out other special food from Omaha:
Omaha's famous chicken fried steak is so prevalent on the menus of Omaha's restaurants; it would be blasphemous to go to the city and return without trying out the beef steak flour and egg. While you are at it, get some ice cream too―Nebraska is a dairy state after all. Other favorites in Omaha include the Omaha style pizza, Chili and a cinnamon roll and the Omaha Burger. Go ahead and give them all a try, and try to not eat enough to make yourself sick.
Taste Omaha's local beer (and look around the local breweries while you are at it):
Omaha has always been famous for its breweries. Even now, when one cannot get their beer delivered in baskets as one did in the 1960s, Omaha still has a wonderful collection of breweries and distilleries, and an even greater collection of spirits. Some of the major breweries in Omaha are the Zipline Brewing Co, Infusion Brewing Company, and the Brickway Brewery. They open all seven days of the week and offer food along with the drinks!
What better way to wrap up your trip than by relaxing by this enchanting park? Located in West Omaha, the Zorinsky Park, as the name suggests, is home to a huge lake that offers activities like boating and fishing. In addition to that, the park has two playgrounds and facilities to play numerous games. So whether it be for a soothing picnic or a happening day full of vigorous sports, exploring Zorinsky Park is one of the fun things to do in Omaha with kids.
What's next waiting for you?
That sums up the top 10 things to do in Omaha, but honestly, the list is never-ending. Omaha is one of the most breathtaking places in the United States and contains wonders that astound the whole world. If you're thinking of packing your bags, you can count on us to help you plan the best possible vacation with top of the notch itineraries. Now you know what to do in Omaha, go ahead and keep up the wanderlust! If you are planning to visit some other tourist attractions in the USA then check our North America travel guide.
About Author: Jiya is a freelance writer who advocates strongly for diverse representation in all media. She is also an ardent animal lover and loves traveling. She also appreciates good literature and has an affinity for music. When not reading or writing, she's probably watching edgy dark comedy on Netflix or reading some quirky fan-fiction while sipping her 7th cup of coffee.