Best Places to Visit in Oman
Oman feels extremely proud about its extraordinary offerings that persuade tourists of different interest to visit this place without any hesitation. It features historical forts, mountain ranges, deserts, Arabian beaches, lavish malls and sky-catching buildings that you may have not seen before. It is one of the safest tourist destinations to visit in Middle East Asia and get mesmerized by its offerings. Here are some of the favorite places to visit in Oman that you shouldn't miss at any cost: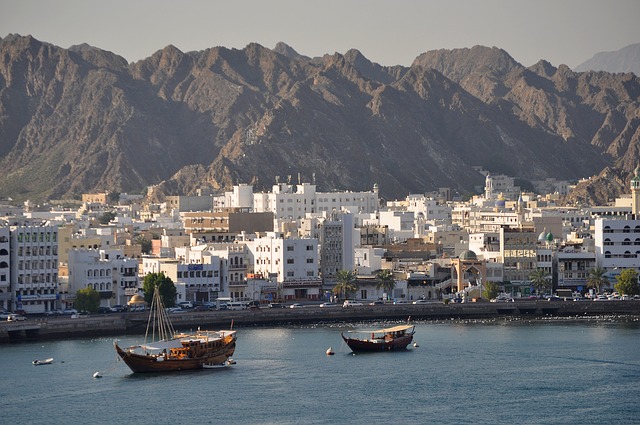 Bahla Fort: The fabulous history of Bahla Fort dates back to 13th century and it is most preferred destination for tourists who want to dig into the history of Oman. The walls of this amazing fort are stretched to distance as high as 7 miles. It is an absolute treat to watch such kind of unique architecture that has got a touch of Arabian culture.
Jebel Shams: It is recognized as a tallest mountain in Oman and became a most preferred destination for hikers. If you are an adventure lover, you will love climbing such a challenging mountain to check your physical as well as mental strength. It takes around 2.5 hours of climbing to reach at the peak of Jebel Shams but once reach there, you are all set to capture some of the stunning views in your camera.
Wahiba Sands: Every year, thousands of tourists from different corners of the world come here to experience amazing beauty of Wahiba sands. Here you can enjoy camel ride and relish on the sand dunes till the time you have sufficient energy in your body. Besides, this spot gives you a sufficient exposure to enjoy traditional life and culture of Bedu people.  
Salalah: If you believe that Oman is only about desert and sandy beaches then simply spend some time at Salalah. It is worth visiting this destination during monsoon season when you can enjoy several waterfalls while taking a stroll through lush green landscapes. Salalah is also famous for several unbelievable architecture and plethora of shopping malls that will keep you busy whole day.
Majlis Al Jinn: This destination will not only make you acquainted with history of Oman but it is recognized as an offbeat adventure spot that demands lot of courage from your side. It is listed as one of the longest caves on this earth and you require abundant of time to know about this natural setting from a very close distance.
Wadi Bani Khalid: Wadis are considered as one of the most popular things to explore in Oman where you can find water for only specific time during the year. It is nice to pamper yourself in such a natural formation that gives you an experience of swimming in an artificial pool. Here you can spot extremely crystal clear water which is surrounded by rugged mountains and palms.
Now you know the list of varied things to explore in Oman, get ready and plan your journey in a systematic way. If you are looking for some useful travel tips that will help you to travel Asian countries with total ease then check out our dedicated section on travel tips.