Best Places to Visit in Oman
Oman feels extremely proud about its extraordinary offerings that persuade tourists of different interests to visit this place without any hesitation. It features historical forts, mountain ranges, deserts, Arabian beaches, lavish malls, and sky-catching buildings that you may have not seen before. It is one of the safest tourist destinations to visit in Middle East Asia and get mesmerized by its offerings. Here are some of the favorite places to visit in Oman that you shouldn't miss at any cost. Check out this Oman travel guide that covers some of the top things to do in Oman: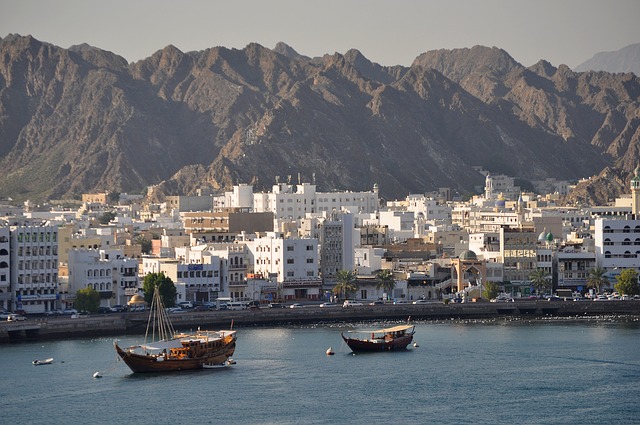 Misfat al Abryeen: While big cities in Oman might seem rather modern, smaller towns such as Misfat al Abryeen are helping to capture a more traditional environment. This mountain town has stone houses in orange and brown hues and may appear like a mountain village in Italy rather than anything you may typically find in the Arabian Peninsula. However, Misfat al-Abryeen is a wonderful illustration of Oman's mountain life. A difficult route climbs up the mountain to see banana trees and luxuriant vegetation among the buildings. There is an old watchtower over the hamlet that can be ascended to the surrounding fields and dams filled with water, and you can view Misfat Al Abryeen. Misfat al Abryeen is one of the best places to visit in Oman. 
 Masirah Island: Masirah Island, a unique tourist destination in quest of sun, sand, animals, and history, is located just off the coast of Oman and one of the top places to visit in Oman. There is an air station in Omani on Masirah Island, although the settlements are tiny. This implies that few crowds and many isolated places may be explored. You may get to and from the continent using regular boats. On Masirah Island, swimming, the number of shipwrecks off the seashore are the most popular occurrences and about 30,000 tortoises arrive each year during the hatching season.
Ras al Jinz: Ras al Jinz lies on the eastern point of Oman, a turtle reserve that supports the Indian Ocean's sea turtles. You may observe the tortoises along the beach, even see the young turtles' hatchery and go to the sea, when you visit during the summertime or between May and October. A day excursion into Muscat is available to visit the turtle reserve, but most people choose to stay overnight at the resort and it is the best tourist attraction in Oman. 
Musandam Fjords: The northernmost part of Oman is the Musandam Peninsula and the United Arab Emirates is separated from the rest of the nation. Some regions are particularly remote, and inhabitants of mountain villages and seaside settlements have long served as their homes. The Fjords of Musandam extend north and provide amazing vistas. Visiting the Musandam Fjords might involve boat tours to explore the coastlines and peaks, see Dolphins on a dhow or traditional Omani ships, and dive in the sea. Population in abundance is scarce and animals, making it one of the finest vacation spots for environment enthusiasts to visit in Oman.
Nizwa: The town of Nizwa was the capital of Oman in the sixth and seventh centuries. The city is today most known for its amazing fort erected under the leadership of Sultan Bin Saif Al Ya'ribi in the 17th century. Some of the forts dating back to the ninth century, though. A huge cylindrical tower is the centerpiece of Nizwa Furt. There are also some intriguing defense devices in the fort, like honey traps and extraordinarily designed windows to fire invaders. The fort is also a museum that exhibits the life of Oman from the 17th century.
Sohar: Rumored to be the birthplace of Ahmed bin Majid, famed sailors, and Sinbad's fabled figure, Sohar combines culture and modern civilizations perfectly. It has large skyscrapers and shops, some of Oman's most magnificent beaches and souks, and monuments rich in history. A little trip towards the edges of the town takes you into lovely desserts. Sohar is full of activities – be it watching camel racing, shopping, or just enjoying the beautiful beaches.
Sur: Sur is a city renowned primarily for boat or traditional 'Dhow' workmanship. Sur is Oman's 2nd largest city with over 120,000 inhabitants and one of the top tourist attractions of Oman. Sur offers the perfect location for sunbathing and relaxing on unique beaches. You can enjoy the rich Omani culture with many attractions. Sur is a base for various excursions, such as Ras-Al-Hadd, Wadi Shab, and the Wahiba Sands. There are a few guard towers to the Lighthouse, the Old Town, Bila Sur Schloss Nyjah. It is best suited for people with strong cultural and heritage interests.
Muttrah: Muttrah is one of the best locations to visit in Oman, the shopping area of Oman is a great destination for visitors to visit during their vacation. Muttrah is one of the best places to see in Oman, this is a vibrant neighborhood where tourists may find plenty of attractions. Muttrah is waiting for guests with its great adventures in Oman, ranging from the best shopping experience at the Muttrah Souq to the best of historical experiences at the Bait Al Baranda Museum.
Seeb: Seeb is known for being a seaside fishing city known for its several sites. This is a very pleasant spot to unwind. While staying in the greatest luxury hotels, you may discover the best of local cuisine and markets in the neighborhood. Seeb is famous for its clean beaches and lovely gardens, which are ideal in any sense, as one of the popular tourist spots in Oman.
Khasab: Home to Jebel Harim or the 'Mountain of Women', sandy beaches, magnificent corals and a Portuguese stronghold, the city of Khasab is a peaceful hamlet dripping with history. Tourists may enjoy a sail through the 'Fjords of Musandam' and swim in the turquoise waves. Or dive and explore the wonderful corals and sea life, if you like. History lovers like walking around Musandam Mountains in a desolate village near Khasab and exploring abandoned buildings. The town is old yet its citizens look after it. In Oman, Khasab is a town like none other, a modest town that has kept its beauty for generations.
Bimmah Sinkhole: This sinkhole is a curiosity worth stopping by on the route to Sur and Ras Al Jinz (turtle watches). Expect a lot of visitors and nothing at all. You may swim in the sinkhole and it is one of the best things to do in Oman, but beware of the many photographers encircling the pool. It should be seen completely since it is magnificent.
Bahla Fort: The fabulous history of Bahla Fort dates back to the 13th century and it is the most preferred destination for tourists who want to dig into the history of Oman. The walls of this amazing fort are stretched to a distance as high as 7 miles. It is an absolute treat to watch such kind of unique architecture that has got a touch of Arabian culture. If you are searching for some of the historic places to visit in Oman then you must add Bahla Fort to your itinerary.
Jebel Shams: It is recognized as the tallest mountain in Oman and became the most preferred destination for hikers. If you are an adventure lover, you will love climbing such a challenging mountain to check your physical as well as mental strength. It takes around 2.5 hours of climbing to reach at the peak of Jebel Shams but once reach there, you are all set to capture some of the stunning views in your camera.
Wahiba Sands: Every year, thousands of tourists from different corners of the world come here to experience the amazing beauty of Wahiba sands. Here you can enjoy a camel ride and relish on the sand dunes till the time you have sufficient energy in your body. Besides, this spot gives you sufficient exposure to enjoy the traditional life and culture of the Bedu people.  
Salalah: If you believe that Oman is only about the desert and sandy beaches then simply spend some time at Salalah. It is worth visiting this destination during the monsoon season when you can enjoy several waterfalls while taking a stroll through lush green landscapes. Salalah is also famous for several unbelievable architectures and a plethora of shopping malls that will keep you busy the whole day.
Majlis Al Jinn: This destination will not only make you acquainted with the history of Oman but it is recognized as an offbeat adventure spot that demands lot of courage from your side. It is listed as one of the longest caves on this earth and you require abundant of time to know about this natural setting from a very close distance.
Wadi Bani Khalid: Wadis offers some of the most popular things to do in Oman where you can find water for only specific time during the year. It is nice to pamper yourself in such a natural formation that gives you the experience of swimming in an artificial pool. Here you can spot extremely crystal clear water which is surrounded by rugged mountains and palms.
Hike and Swim in Wadi Shab, Observe Turtles at the Ras Al Jinz Reserve, Explore the Sultan Qaboos Grand Mosque, Watch Sunrise in the Wahiba Sands, Swim in Wadi Bani Khalid, climb on top of the Nizwa Fort, get dizzy in Jebel Shams, Wild Camp Anywhere, Watch the Fishermen throw nets, snorkel or dive are the top 10 things to do in Oman. 
What's next waiting for you?
Now you know the list of varied things to explore in Oman, get ready and plan your journey in a systematic way. If you are looking for some useful travel tips that will help you to travel Asian countries with total ease then check out our dedicated section on travel tips. If you are searching for some popular places to visit near Oman then don't forget to check our Asia travel guides.