Top Things To Do in Vermont
Vermont is a part of the New England region of the United States. It's the second-least populated and sixth-smallest by area in the United States. Vermont has these states as its outskirts: Massachusetts in the South, New Hampshire in the East, New York in the West, and the Canadian province of Quebec in the North. It is the only New England state that does not have the Atlantic Ocean as its outskirts. Vermont is further known for its forested natural beauty that contains majestic green mountains scenic hiking trails, and the worthy skiing that gives you a glimpse of the whole destination. Moreover, this US state is widely popular for its picturesque wooden bridges that attract many tourists for its beauty.
The next up that Vermont is famous for is its food like Vermont cheddar cheese, the most popular Ben and Jerry's ice cream, and maple syrup. This US state is also home to many artisan foods, freshly produced wineries and breweries, and farms. Unfortunately, it's the only US state without a McDonald's.
Vermont is the home for maple syrup, monument granite, talc, and marble. Also, due to the state's rugged and rocky terrain, large-scale agricultural farming is not allowed, but it is good for raising fruit trees, sheep farming, and dairy. Make sure you leave some open time in your itinerary to allow yourself to relax and resonate with the place as it will help you explore some of the hidden gems that the place has to offer.
Now let us move further in the article for the best place to visit and some of the top things to do in Vermont and they are: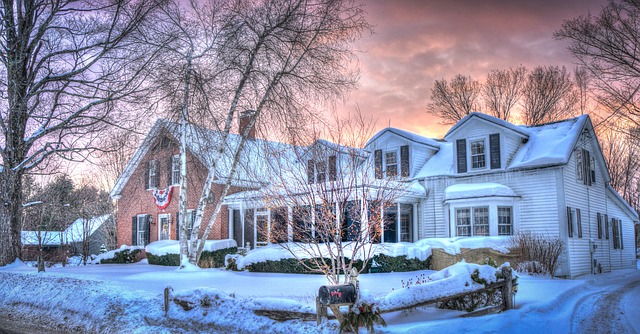 1.     Have a cozy stay in a log cabin: To make sure that you spend a lovely vacation in Vermont is to stay at a cozy log cabin, where you have a sparkling fireplace to chill with your family and friends. The log cabin is a commitment you won't ever regret as it makes your stay worthwhile. Without any doubt, it is one of the best places to visit in Vermont all around the year.  
2. Stroll down the road for essential breweries: Without a doubt, Beer will become an essential part of your Vermont Trip so stroll down the road for witnessing some of the great breweries that the place has to offer its tourists. The biggest city in Vermont is Burlington, which is known as a home for breweries where you can try the amazing craft beer. But many such breweries are scattered all over the state that makes it a whole new separate trip.
3.     Visit the famous Ben and Jerry's Ice Cream Factory: The entire Ben and Jerry's ice cream factory in Waterbury becomes a fun activity for the tourists as the whole place looks so cute and creative that you might want to spend the whole day strolling around. This place has an amazing Ice cream and cookie smell throughout that makes you want to have it more and more. These are some of the top tourist attractions in Vermont that you must add to your itinerary.
4. Keep an eye out to check up on the Lake Monster at Lake Champlain: Vermont's famous Lake Champlain extends for about 120 miles that attract tourists for its wildlife, historical attractions, and recreations. Much of its shorelines are undeveloped that contain a refuge for wildlife and a playing field for kayakers and sailors. According to the Legend, Samuel De Champlain, after whom the lake is named, a 20-foot snake-like creature swims under the lake that is widely known as "Champy". So, keep your eyes wide open to catch a glimpse of this creature.
5.     Hike up to the Camel's Hump: If you are looking for some of the most adventurous things to do in Vermont then try hiking. Vermont is rich in mountains and trails that go up to several miles like the Appalachian Trail and many other similar hikes that you might want to explore. One such hike is to hike to the top of Camel's Hump, which can get witnessed from a great distance that resembles a Hump of a Camel, as the name suggests.
6.     Visit the Shelburne Museum: To know more about Vermont's rich history and fine art traditions, you must visit the Shelburne Museum, where you can explore a Lake Lighthouse, American Quilts, hooked rugs, and trains, and a compilation of carved decoys. If you are looking for some of the fun things to do in Vermont on the weekend with kids then you must plan a visit to this museum.
7. Ski on the great ski mountain: You might not want to miss skiing or snowboarding while vacationing in Vermont. If you happen to be in Vermont in winters then Ski Mountain is something you surely shouldn't skip. The popular ski mountains involve Sugarbush, Stratton, Smuggler's Notch, and Stowe Mountain Resort.
8. Buy the world's best maple syrup: as quoted earlier Vermont is the home for the best maple syrup in the world. The Morse Farm Maple Sugarworks is the perfect place in Montpellier, where you could get some sample maple syrup, and also find many products which are infused with it. Moreover, learn the process of making maple syrup. If you happen to be in Vermont in the winters then you must try sugar on snow as it is considered as this places' delicacy.
9. Visit the Stone House Museum, you poets: You all know the legendary poet, Robert Frost, especially when you are a poet yourself. The stone house museum in Shaftesbury will help you live vicariously through Robert Frost's classic works like "Stopping by Woods on a Snowy Evening." It's said that the poet once lived in the museum and was considered as poet laureate of Vermont.
10.   Have a look at the covered bridges: Another thing Vermont is famous for or is its covered bridges as hundreds of them are scattered around the place. Witness them in any season around the year as these historic structures are considered scenic points of interest. If you are searching for some of the romantic things to do in Northern Vermont then this is an ideal option for you.
11. Cheese lovers? Eat as much Cabot Cheese as much you want: As rightly said that it's nothing like too much cheese and when in Vermont try out the best Cabot Cheese at Cabot Creamery in Cabot or the Cabot Farmer's Store in Waterbury. Both these places offer you an opportunity to try out several cheese flavors'. Also, once it was claimed that Vermont had more cows than the people so, it proves that the place is rich in dairy products. Get yourself dipped into the cheese and other products here.
12. Visit Montshire Museum of Science: Want your kids to grab knowledge while having fun in Vermont then visit Montshire Museum of Science, where "Do Touch" is their saying. Here your kids could learn how to make soap bubbles bigger than they are and also learn how to make movies while creating one. Moreover, they could also experiment with the light beams and navigate a Labyrinth, which is powered by air. Far, witness a live boa constrictor and leaf cutter ants where they destroy leaves.
13. Ride along the Burlington Bike Path: Who doesn't want to watch beautiful sunsets and magical scenic views! The Burlington bike path is stretched all over the city for miles and then further along Lake Champlain, which is loved by many cyclists, walkers, and visitors. So, enjoy the beautiful scenic route with the finest lake view and get resonated with the place.
14. Go shop at Church Street: The most famous place in Downtown Burlington is Church Street, which can keep you busy throughout the day. Church Street is a traffic-free space, where you could find live events, restaurants, cafes, and outdoor shops. You could watch people in here and get to know the localities. Church Street is considered one of the most fascinating and exciting places throughout the city.
15.   Cruise across the Lake Champlain: If you're not a kayaker or you don't like to paddle a boat then a cruise is the most relaxing option for you. Jumping aboard on a day cruise at Lake Champlain can give you beautiful scenic views with a fun experience. If you are looking for the best places to see in Vermont then you must add this activity to your tour without fail.
16.   Attend a fun hot air balloon festival: If you happen to be in Vermont in June then the Hot Air Balloon festival is what you should keep in your itinerary. The Quechee Balloon Festival takes place in Woodstock, Vermont. The Green Mountains of Vermont will make your trip striking and impressive with its festival.  No wonder, it is one of the top things to do in Woodstock Vermont in Summer to add an element of excitement to your life.
What's next waiting for you?
Whether you are looking for the best things to do in Brattleboro Vermont in the fall or cool things to do in Southern Vermont, the above travel guide covers everything. Make sure you keep the above pointers in mind while traveling. Vermont has everything for everyone in the family, be it museums and planetarium for the kids, or Church Street, and Ben and Jerry's Ice Cream factory for adults. Not to forget the Lake Champlain for a fun and relaxing experience. Now you know what to do in Vermont you can plan your journey with utmost thrill. If you are looking for the best places to visit near Vermont then don't forget to check our North America travel guide.