Top Things To Do in Massachusetts
When it comes to travelling there is a whole world out there to travel. But a place that offers a plethora of history to its visitors is always the best option to chose and travel to. Because that's where you can walk through a time that has long been passed but still is there under your feet and all around you.
The state of Massachusetts is one such destination that can make you go around all its historical battles and political rallies as the evidence remains intact in the monuments. From top things to do in Gloucester Massachusetts to unique things to do in Worcester Massachusetts, you will find everything in the state.
Not just is it a place that makes you travel through the historical events but also with its aura of natural beauty and gigantic attractions, it never ceases to mesmerize its visitors. Despite preserving its laurels, Massachusetts is a pioneering state and has a lot to offer and explore.
Here is a list of the best places to visit and top things to do in Massachusetts that will make your a memorable experience: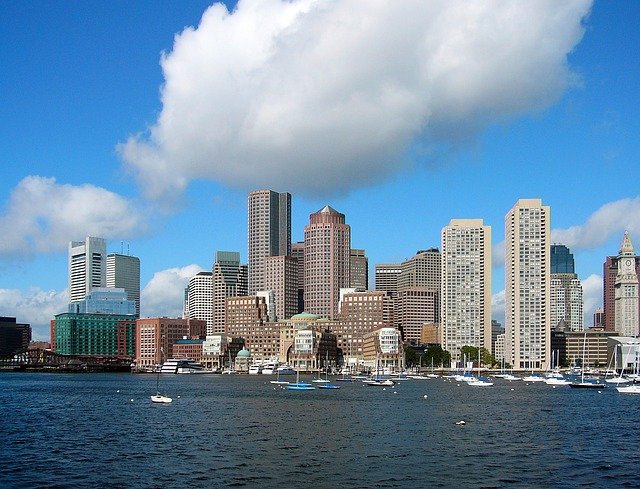 Walk through the Freedom Trail:
Walking can sometimes be tedious, but not if you get to explore the historical locations that were significant during a revolutionary war. The Freedom Trail is a 2.5-mile-long path through downtown Boston and passes by the 16 locations significant to the history of the United States. It starts with the Boston Common and ends at the USS Constitution Museum. You can visit the battlegrounds, meeting halls and churches along the walk because it is definitely worth it.
A feast for your eyes at the Museum of fine Arts:
This magnificent museum is located in Boston is the 14th largest museum in the world and contains more than 450,000 works of art and serves as a home to more than eight thousand paintings making it the most comprehensive collection in the Americas. This amazing museum possesses materials from a variety of art movements and cultures that will make you long for more of the country's historical truths.
Bless your ears with the Boston Symphony Orchestra:
Among the big five – the five major American symphony orchestra, Boston Symphony Orchestra is the second oldest. Most of its concerts are performed at the Boston Symphony Hall and in summers at Tanglewood. If you happen to travel to Boston then you should definitely not miss something such a musically magical concert.
Try your hand at Seaport's dart club:
The Seaport's Flight Club Darts is one of the only two existing locations in the US, one being in Boston and the other in Chicago, it is the best place to not let your night out wither in vain because it has loads to offer apart from darts and drinks, the club caters a variety of burgers, fries, flatbreads, etc., and the best gaming experience you could possibly ever have.
Explore the Faneuil hall:
Sometimes referred to as the "Cradle of Liberty", the Faneuil Hall is a meeting place and a marketplace that is filled up by a number of markets and is one site among the tremendous sites you get to see while walking through the freedom trail. You can go shopping in the marketplace, have the best food in glass canopies or outdoor cafes, the choice is all yours.
Stroll through the Fenway Victory Garden:
What's the best thing about going to a Garden? Of course, walking with a loved one through the beauty of nature and the fresh aura with flowers and greenery all around sounds so refreshing! If you are someone who can never get enough of the perfect flowery walks, you have got to check out the Fenway Victory Gardens.
Being the oldest victory gardens that survive in the United States, this floral sanctuary embraces 500 individual plots which are spread across 7.5 acres of land, just go walking and exploring the flora.
Institute of Contemporary Art :
When it comes to the display of art and artifacts, Massachusetts has a plethora to offer, located in Boston, the Institute of Contemporary Art exhibits what goes without saying, contemporary art and creativity in every possible form which includes visual arts, architecture, literature and the like. You sure have to visit this place in Massachusetts if you are someone who survives on art.
Let your soul dive into the New England Aquarium:
Let's put the history and art apart, an attraction that walks you through the marine world is equally intriguing, the New England Aquarium is a marvelous destination to have a rendezvous with the beasts of water, located in Boston, Massachusetts the New England Aquarium is a part of the main Aquarium building which also accommodates Simons IMAX theatre and the New England Aquarium Whale Watch which operates from April through November, just in case you have a place to travel Massachusetts in those months, just have a visit to this aquarium at the top of your list.
Go Hiking in the nearby woods:
Massachusetts offers wide options for an uplifting hike, you can go walking and even on bikes and experience the vivid beauty the country holds to refresh your soul and mind. The Chestnut Hill Reservoir is one such serene place to visit, surrounded by hills, it is definitely worth the hype!
Visit The Witch House For a Spooky Vibe:
If you are someone who is intrigued by horror movies and witchcraft, then there might be a place just right for you to visit in Massachusetts, where you can get a chance to imagine yourself in a horror inducing setting and it is the Witch House, also known as the Jonathan Corwin House which is located in Salem, Massachusetts and has a story behind it, just as intriguing as the house itself.
See the mammoth whale skeleton:
The Nantucket Whaling Museum exhibits a forty-six-foot-long whale skeleton, hanging from the ceiling, quite huge and totally a must-see. The museum is located on Nantucket Island where you can experience a lot of other fun things. The historic Brand Point Lighthouse; a pretty background for pictures is also located on the Island and is a very popular site. Your pictures from this visit are going to glow up everybody's Instagram feed for sure! If you are looking for fun things to do in Massachusetts with kids then this one is the right place.
Take a look at the Plymouth Rock:
The traces of the Plymouth colony are said to have started right where the Plymouth Rock is situated, it is the spot where William Bradford first set his foot to establish the colony. It is the most popular traditional site of debarkation of the Mayflower pilgrims, who founded the Plymouth colony. This historical site is what you need to visit if your quest for historical hunger has not yet been quenched with the museums and other historical places in the grand state of Massachusetts. There are several reasons that make it one of the top things to do in Plymouth Massachusetts.
A warm and cosy sunbath in Cape cod:
Being one of the most popular beach destinations and top places to visit in Massachusetts, Cape Cod has way more to present to you than just the hot sun and sand. The Wellfleet Drive-In in Cape Cod is a perfect alternative if you are looking to have fun away from the beach, it is the only theatre drive-in present at Cape Code and has a mini-golf course nearby, just right to make a variety of fun activities available to make your journey the happiest.
What's next waiting for you?
Whether you are looking for the best things to do in Cambridge Massachusetts this weekend, things to do in Springfield Massachusetts in winter, the above travel guide covers everything.
Now you know what to do in Massachusetts, you can plan your journey with total enthusiasm using Car Service Boston. If you are searching for some top places to visit near Massachusetts then don't forget to check our top things to do in New York.
About Author: Aaliya Ahmad is a proficient writer who writes down her travel experiences through regular blogs.