Best Places to Visit in Austin
"Keep Austin Weird" is the slogan by which this extraordinary city lives. Lying on the bed between Colorado River and the gigantic Edwards Plateau, the capital city of Texas is the second largest of the state capitals to be present in the United States of America. Austin is a big city with a small-town heart that will never leave a chance to surprise its travelers with some incredible Austin places to visit. The Texas state capital got an aptitude for music, good food, and culture, and all blended to define the real idea of Texas country for the people visiting. Live music, outdoor adventures, culinary fun, and communal spirit brings the people of Austin together as one.
Being the capital of Texas, Austin makes you stunned with its diverse kinds of sightseeing locations. It is recognized as a hub for artists as it features several recognized museums and art galleries. Despite its high population and dense structure, the city hosts several natural tourist attractions that are worth exploring. If you are traveling to Austin in a near time then you should aware of key highlights of the city to make your Austin vacation memorable. Here is the most exhaustive list of best places to visit in Austin that you shouldn't miss at all: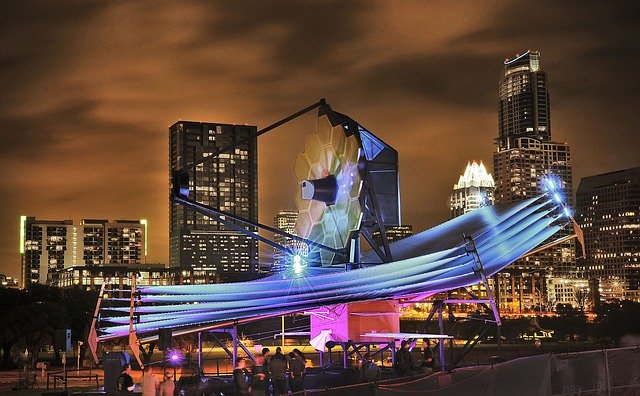 Without any doubt, you will find this tourist attraction listed in the best places to visit in Austin Texas. It is one of the most visited travel destinations in Austin that attracts an influx of foreign as well as local tourists. Mount Bonnell is considered as a pinnacle point of the city that offers you some of the spectacular scenes of Austin which you only see in postcards. It is extremely close to the city center which means you can discover several restaurants and shops to keep yourself busy throughout a day.
It was constructed in the year 1988 and spread over an area of more than 20 acres. Tourists can take a simple stroll to discover several unique monuments in the vicinity. The building is adorned with a unique material that is available only at local sources. The red granite offers it a scintillating look which is worth capturing in your camera. Free guided tours are also available to promote Austin tourism and give this landmark a world-wide recognition amongst all Austin places to visit.
It is one of the natural tourist attractions in Austin TX which is worth checking out. Tourists enjoy swimming in this amazing pool which is surrounded by lush greenery and fantastic scenery. The pool remains open all days in the week except a day when maintenance is scheduled. Apart from enjoying water activities; you will also end up discovering several other natural attractions in the park. Photography lovers would like to capture some images here which they can keep as a memory of Austin vacation. All these reasons make Barton Springs Pool one of the fun places to go in Austin with your family.
It got stretched in a 22 acres land, this iconic tourist attractions of Austin TX is home to the state governor and is the chambers of Texas legislature. The tourists can admire the immense beauty through the Great Walk, a three-lined pathway, that gives a great view of the building to admire. In the premises, Visitors Center got located that got equipped with a history of Texas capital and its legacy. Newly restored Texas Governor's Mansion is also accessible for the visitors to explore.
Zilker Metropolitan Park:
Quintessential yet historic, Zilker Metropolitan Park is definite places to visit in Austin TX, if you are a nature lover. Located alongside Lady Bird Lake, this beauty is stretched on a 351-acre land, making it the best place for a picnic and passing your lazy afternoons. Barton Spring Pool spring pool brings water recreation to this park, which is loved by kids. Zilker Hillside Theatre and Austin City Limits Music Festival give you that authentic taste of Texas music. Zilker Botanical garden is the central area of attraction that lures everyone.
It is located very next to the famous Lady Bird Lake and most of the Austin travel guides recommend a visit to this destination without fail. It is spread over an area of more than 350 acres which lets tourists enjoy the amazing flora of Austin in a serene ambiance. Inside the park, you will spot several theme gardens along with fun places to go in Austin such as butterflies, roses, herbs, and succulents. All these highlights make Zilker Metropolitan Park one of the most sought family vacation destinations to visit in the city.
Evenings in Austin are the best with the sun setting down and watching the Mexican free-tailed bats flying above your head. Home to these beauties, Ann W. Richards Congress Avenue Bridge, is splendid to see thousands of bats flying away every evening from beneath the bridge. The scene is photogenic and beautiful to admire. It takes a maximum of forty to forty-five minutes for the mammals to leave the bridge, and the transition is stunning.
Blending the stunning duo of history and culture, this place is home to the city's most significant cultural influencers. The Museum displays traditional Mexican contemporary with Latino, Latin American art and culture. Got found in 1983, the galleries got filled up with current issues of immigration, cultural bias, and the diaspora. It includes the artworks and sculptures of the artists, giving them a voice. The museum is one of the ideal visiting places in Austin Texas that you shouldn't skip at all.
Umlauf Sculpture Gardena and Museum:
Dedicated to the marvelous 20th-century sculptor Charles Umlauf, this garden got embedded with his appreciation mind blogging sculptures presenting American cultures. This beauty got located on the premises of the Zilker Metropolitan park; it gives a definitive view of the artist's life and his work. Opened all seasons, this place is a treasure island for the history buffs.
If you want to enjoy the perfect blend of history and natural tourist attraction in Austin then this should be at your priority list. This unique structure demonstrates the unique artwork of famous American sculptor. The museum also boasts about several exhibits of other renowned artists which are worth checking out. Occasional programs and events are also organized at a museum that attracts the crowd in huge numbers. Whether you are planning to visit Austin, Texas with family or you are traveling solo, a visit to this museum is totally worth it.
Mayfield Park and Preserve:
Apart from historic Laguna Gloria estate, this preserve is the statement of contemporary places in the city. Stretched on the 23 acres of land, this place is what you can call a serene beauty. One of the serene Austin tourist attractions, it is perfect for spending a lovely evening among the white rabbits and peacocks and eye-catching small koi ponds. It will steal you away from the world with the seasonal flower beds ad 1870s cottage houses.
Austin is the land of cowboys and street life, and this place gives precisely what it promises! Living up to its nickname "Dirty Sixth' this place lit up in the evening with a stunning display of Neon lights and bars. Travelers, those who want to get a taste of real Texas food and music can hit any of the places here and have a good time. Best spots are Parish, famous for live music and beer, Flamingo Cantina will give you music, and good food to enjoy and a serene rooftop view can be enjoyed in Maggie Mae with some crafty cocktails.
SFC Farmers' Market at Republic Square:
The most realistic and authentic Austin life can be found every Saturday morning on the Republic Square streets. This market is home to local farmers and vendors that sell everything handcrafted thereby becoming one of the best places to see in Austin tourism. Getting its recognition in 2003, the market has been brooding ever since. From freshly cut local Mexican herbs to fruits, veggies, jams, and cheese, everything can be found here. They also have games for children, live music, food trucks, and local ornaments to make your small hopping spree memorable. 
Sited among the high-rise buildings and chaos lies this commercial street that still intact the essence of historic character. Here, one can get to see the historic and stunning clapboard bungalows, old homes, remodeled bungalows, and ultra-hip restaurants to make your travel serene. It holds the best beer and sausages in the town, and French infused cuisines and the famous cocktails of Icehauer. It is one of the fun places to visit at Austin to let go of your travel sufferings.
Set on the suburban Lareina Drive street, this place belongs to the artist Vince who made use of the junks and made a masterpiece in his backyard. It is enormous and made up of everything and anything that people tend to through away. The art is always tweaked and refined; it takes time for a person to figure out the structure made by the artists. Bicycle wheels, grates, toys, chains, and so much more get used to giving shape to one fabulous structure.
What's next waiting for you?
No matter from what part of the world you are traveling to Austin, the city will serve the interest of every traveler. The best places to visit in Austin Texas discussed above are part of every Austin travel guide and you must add those in your itinerary without fail. The more time you spend in this city, the more you want to stay here. So it is recommended to plan an extended Austin vacation to get the best out of your journey. If you are planning to visit few more popular cities in North America then go through our other travel guides to get all the information.
About Author:
NITISHA DAS – A young brooding writer from the land of Temples, Odisha, with a keen knowledge of creativity and content creation. She is pursuing her master's degree in Journalism and Mass Communication from Amity University. Being a writer for years, she continues to thrive in the path of knowledge and hard work equipped with skills and dedication. She also holds experience with dignitary publication houses and print journalism.