Best Places to Visit in Los Angeles
Without any doubt, Los Angeles is recognized as a home of the entertainment and film industry. This bustling city has more to offer that attracts an influx of tourists from different corners of the world. It is referred as a creative hub in entire North America and boasts about several key sightseeing destinations. From historical landmarks and beaches to museums and shopping destinations, LA helps tourists to enjoy an ideal vacation. Here is a list of best places to visit in Los Angeles that you can consider visiting during your upcoming vacation to such an incredible city: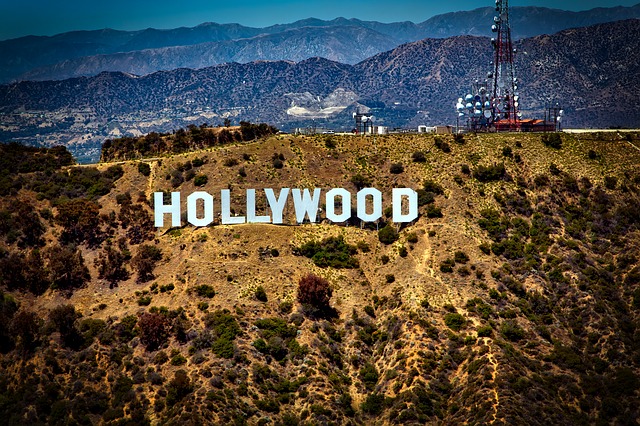 Top Tourist Attractions of Los Angeles
Universal Studios
Venice Beach
Natural History Museum
The Getty Center
Griffith Observatory
The Hollywood Walk of Fame
Santa Monica Pier
LACMA
The Old Zoo Picnic Area
Disneyland Park
The Broad
Why you must-visit these travel destinations?
If you are coming to LA, it means you will love to explore sets of several Hollywood and other foreign movies here. It is not just a working studio but here you will get an opportunity to enjoy unique rides to add an element of excitement to your tour. Though movie themes are considered as a key highlight here, you will enjoy several adventure rides such as The Walking Dead, Transformers, Harry Potter, The Simpsons and much more. With so much to explore here, Universal Studios is always ranking high in the top Los Angeles tourist attractions.
Beaches are a vital part of any vacation and when it comes to tourist spots in Los Angeles, there is nothing other than Venice Beach that comes to your mind. Here you will spot pristine waters that give you an opportunity to enjoy several water sports activities. You will find this place crowded with several rollerbladers, skateboarders and street performers. If you are a foodie then you must visit beachside restaurants where you can enjoy the best cuisine of your lifetime.
If you want to dig into the history of America then there is hardly any place better than the National History Museum. Here you can spot extensive compilation of dinosaurs along with skeletons and fossils. All the collection is nicely demonstrated in a dedicated hall of more than 14,000 Sq.ft. It is one of the popular tourist attractions in Los Angeles that your kids love to visit again and again.
It is one of the highly recommended tourist attractions of Los Angeles, which is a real paradise for history and art lovers. The museum is located at the top of the mountain which means you also get picturesque views of the city from a long distance. Here you will discover several photography images, decorations, sculptures, paintings and drawings which have deep history to discover. All these reasons make it one of the most versatile tourist attractions in Los Angeles which you shouldn't miss at all.
It is located in the eastern zone of Santa Monica featuring several Los Angeles places to visit such as a planetarium, Griffith Observatory, Los Angeles Zoo, a Greek theater and much more. It is spread over an immense area of 4,210 acres that also houses tennis courts, golf courses, and several hiking trails. Adventure lovers will love visiting this destination as they will discover lots of thrilling activities do here. While following all the walking trails here, you will get a perfect glimpse of Los Angeles city. Those are one of the rare moments that you will love to capture in your camera.
The Hollywood Walk of Fame:
If you are a movie fanatic and looking for the most exciting Los Angeles tourist attractions then come to The Hollywood Walk of Fame. It a place where thousands of celebrities have their handprints and names scripted in concrete. Tourists will get an opportunity to take a click next to their favorite movie star. The collection features unique footprints of celebrities from old as well as modern times.  There are several reasons that make this destination one of the most iconic and top places to visit in Los Angeles.
If you are searching for a most sought after Los Angeles visit places then Santa Monica Pier should be your top priority. The sunset scene is highly incredible here that adds a moment of excitement to your Los Angeles trip. There is so much to discover here including Ferris wheel and roller coaster rides that will offer you a thrill of whole different level. Food lovers can enjoy eating hot dogs and cotton candy which is considered as the main specialty here. All these reasons make it an ideal destination to enjoy Los Angeles vacations with your entire family. Staying here till late night is part of key things to do in Los Angeles while at Santa Monica Pier.
Visit some of the unique Los Angeles tourist attractions such as LACMA that attracts tourists from all part of the world. Los Angeles Country Museum of Art is considered as an ideal destination for art lovers where they can discover a wide range of art exhibits. Some of the masterpieces you will find here dates back to old centuries and you will love to dig into their past. If you are an artist then LACMA will definitely inspire you to try something creative in your life.
Are you looking for most offbeat Los Angeles tourist spots where you will get a chance to see something unique? Then come to The Old Zoo Picnic Area. It is a closed park where you will experience different aspects of animal life. It is a perfect picnic spot that is packed with several grills and benches that give you a chance to hand with your loved ones. You can follow some trails to go inside the caves and cages to make yourself more familiar with the place. It is one of the fun places to go in Los Angeles which will definitely make you thoughtful for some time.
It is one of the top 10 tourist attractions in Los Angeles California with your entire family and enjoy your vacation with total excitement. Disneyland Park features several thrilling rides that will offer you a memorable experience of your lifetime. The park has seven kinds of lands based on unique scenes. The park features several extraordinary offerings that will keep you busy throughout a day. Here you can discover a couple of water parks and four different theme parks. One of the things do in Los Angeles is the Incredicoaster ride and you will enjoy it here when a gigantic roller coaster will offer you an amazing drop.
It is one of the best places to visit in Los Angeles which is famous for its contemporary art collection. Kusama's Infinity Mirrored Room is considered as the main highlight of a museum that will offer you a glimpse of room enlighten with stars. The entire effect is managed by LED settings thereby making it a place that you shouldn't miss visiting during your Los Angeles trip. Prior booking needs to be done in order to book your slots in advance.  
What's next waiting for you?
On the virtue of all the offerings discussed above, Los Angeles tourism places are recognized in the entire world It is blessed with both natural as well as artificial sightseeing places. The city also boasts about the serene ambiance that attracts several tourists who look for the tranquil vacation destination. The above-mentioned list of best places to visit in Los Angeles California will definitely help you to plan your itinerary with utmost perfection. Check out our other travel guides to know what other cities you can explore in North America.