Best Places to Visit in Peru
Peru is blessed with rich history and extraordinary culture that reflects at every corner you will come across in this country. Whether those are landscapes, unique architectures, nightlife or beaches, Peru offers everything to keep you entertained. The landscape of Peru is extremely amazing that provides you enough opportunities for hiking and photography. Check out below mentioned places to visit in Peru that invites you to experience its spectacular beauty: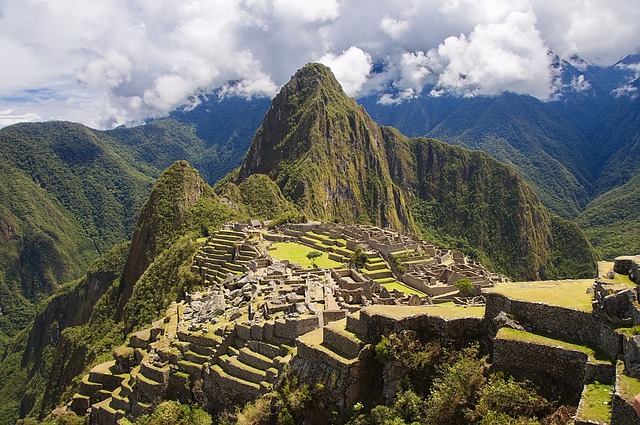 Lake Titicaca: Being considered as a birthplace of Incase, it has got a lot of significance in history of Peru. It is also recognized as a largest navigable destination in the world that features several manmade islands. If you are a true nature lover then you will definitely get mesmerized by the tranquility of this fabulous sightseeing location.
Paracas National Reserve: It is spread over a gigantic area of over 300,000 hectares where you can spot pristine beaches, huge cliffs, cold mountains, windy coast and tropical jungles. It is home to extremely rich marine life where you can see several rare species of sea animals. Moreover, you will also get an opportunity to catch the glimpse of lively dolphins when they go very close to the massive whales.
Nazca Lines: Discovered in year 1920, this UNESCO heritage site has became a popular attraction in Peru. The beliefs and mystery behind this amazing creation has lead to lot of theories and research over the years. This incredible artistic creation features more than 70 etchings of diverse designs that mainly include plants, strange figures, flowers and animals spread over an area of 80km.
Mancora: If you are done exploring some of the historical and ancient sites in Peru, it is recommended to head towards Mancora town. Here you can spot several restaurants, bars and cafes to keep you busy during the day. Besides, you can come across an untouched beach where you will get an opportunity to do surfing in perfect environment.
Pisac: It is an extraordinary village space in Peru that features several ancient temples, making it one of the most visited archaeological sites in the country. If you are a shopaholic person then you can stroll through several local stores selling handicrafts item that you can take home as a souvenir. Moreover, you will get lot of opportunities to do photography in such a breathtaking land.
Machu Picchu: A tour to Peru is unfinished till you finish this scintillating destination. It is famous in entire world for its untouched beauty. In order to get best out of this location, you need to do lot of hiking here. Besides, you will come across several dry walls here that become a center of attraction for lot of local as well as foreign tourists.
The above mentioned list is considered as most popular places to visit in Peru. It is mainly because they can offer you an experience which one can only enjoy in Peru. Whether you want to do trekking, swimming or water sports, this mind-boggling country has got lot of potential to taste your adventure to an extreme.