How to Travel from Houston to Austin
Houston to Austin is a short distance of just under 3 hours by car. This is a relatively short distance but you can have all the fun while driving in a car. But there are some other ways to travel from Houston to Austin. Read on and find out about them, and choose for yourself which is the best that you can take.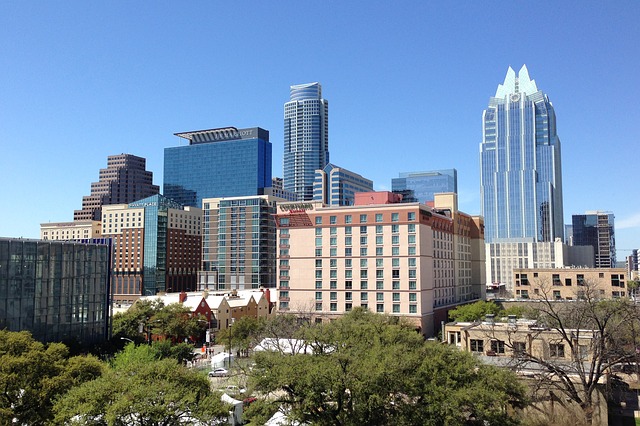 Houston to Austin By Bus
If you travel by bus from Houston to Austin, it will take 3h 25m to reach Austin. The fastest bus will reach Austin in 2h 40min. Bus services operate many times in a day from Houston and these include popular ones like Greyhound, Flixbus, Megabus, Vonlane. Flixbus operates 8 buses per day from Houston and Greyhound has 3 buses that run daily to Austin. The average price of the bus is $22. The bus is best for those who like to rest on their journey. These are fully air-conditioned buses that have Wi-Fi and comfortable seating. You can watch movies or work on your laptop during your journey and enjoy the scenery outside.
Houston to Austin By Train
Amtrak runs two daily trains from Houston to Austin. It is the only train service that operates between these two cities of Texas. A train completes 146 miles journey in approximately 16h 40m. Free WiFi in trains allows you to watch movies or listen to music during the train journey. With only two trains, taking a train is not the best possible way to travel from Houston to Austin.
Houston to Austin By Flight
Booking a plane is the quickest way to travel from Houston to Austin. In a plane, you can reach Austin from Houston, a distance of 140 miles, in approximately 30m. The total flight time is about one hour. Many flights from Houston reach Austin. United Airlines has nonstop flights from Houston to Austin. Other airlines like American Airlines, Spirit Airlines have flights with one-stop. Southwest Airlines also has nonstop and 1-stop flights from Houston to Austin. Bush Intercontinental Airport (IAH), William P. Hobby Airport (HOU), and Ellington Airport (EFD) are the major airports in Houston, which have daily flights taking off to Austin. International and domestic flights run from all these airports. Flights to Austin land at Austin-Bergstrom International Airport (AUS). The average rate of flight is $200.
Houston to Austin By Car
Driving by car is the cheapest way to travel between Houston and Austin. Houston to Austin driving distance is 166 miles and takes approximately 3 hours to reach by car. You can drive on Highway 290 or take I-10 and then turn to Highway 71 to reach Austin. However, you can keep aside a full day and visit attractions along the route. There are many things to do on the road between Houston and Austin. There are bakeries, ice cream factories, restaurants, shopping markets that make some nice stops. This highway route has some picturesque Texan farmlands and wildflowers. You will find gas stations and restrooms also on this road trip from Houston and Austin.
What are the things to do between Houston and Austin?
On your drive between Houston and Austin, you can stop at many places for rest and recreation. These stops make your Houston to Austin drive an eventful journey. The best thing to do on this drive stops at these roadside attractions and see the fantastic scenery that goes past your car window. Some of the must-visit places between Houston and Austin are:
Quirky Country Market
You will be able to buy some gifts here and browse some of the interesting yard art that dots the landscape. This is a commercial market cum residential house, where you will be able to rest for some time off the road.
Hruska's Store & Bakery
Just 5 minutes drive from Quirky Country Market will bring you to this bakery. You will come across this bakery if you are driving on the I-10 interstate highway. Here you can taste the kolaches, the Czech pastry that is famous in Texas. Hruska's Store & Bakery has more than 10 varieties of kolaches. You can relish this delicious pastry and shop for jams, syrups, homemade sauces, and also shop for trinkets in the store.
Timeless Texas Classics
If you are driving on Highway 71, you will be able to visit this unique car museum. It has timeless cars and vintage vehicles on display. It offers its vintage and classic cars for sale and you can buy cars like Chevrolet, Ford, Thunderbird Convertible, Impala, etc. This is also a service shop and garage for old cars and offers mechanical parts and services for old vintage cars.
Rosemary's Vineyard and Winery
You'll be able to taste wines and explore the vineyard and wineries at Rosemary's Vineyard and Winery. It is on Highway 71 and has a tasting room where you could sample some wines before you buy one. You can see the wine-making process here.
Murphy's Steak House
Taste delicious burgers, fried oysters, crab cakes, steaks, ribs, seafood, sandwiches, salads, with a pint of beer, visit Murphy's Steak House. It is a short drive off-road from Highway 71 near Winchester. You should come here with an empty stomach to have a full plate here of delicious veg and non-veg food.
Chappell Hill Bakery & Deli
They serve the best BBQ and if you are hungry on the road, and require to fill your stomach, then Chappell Hill Bakery & Deli might be just the stop that you need. It is on Highway 290, near Chappell Hill. This restaurant and eatery serve homemade breakfast, and their baked food like kolaches, pralines, brownies are tasty. You can stop here on route to Austin, on Highway 290, and resume your journey after having a bite.
Blue Bell Ice Cream Factory
Visit a century-old creamery along Highway 290 near Brenham. Blue Bell Ice Cream Factory is best for entire families who are out on a drive from Houston to Austin and need to stop en route for relaxation. You can sample current flavors of ice cream. From the observation deck, you can see the entire process of ice cream being made, from processing to packaging. Blue Bell Ice Cream Factory also offers frozen meats, ice creams, and sherbets.
Buescher State Park
On your route from Houston to Austin, you can make a stop at Buescher State Park and relax in natural surroundings. There are a lot of things to do here like hiking, biking, paddle boating, and fishing. You can walks in the woods and set up a camp and cook fish over the campfire and enjoy the tranquil environs of this park.
Enjoy the colors of bluebonnet flowers
If you drive from Brenham on Highway 290, then you look out for the blue and violet colors of the bluebonnet flowers. You can look out at whole fields and farms full of blooming flowers of bluebonnets. It is one of the many beautiful sights that you see on your drive from Houston to Austin.
Buc-ee's
The most famous stop on your Houston to Austin car drive is Buc-ee's. This is a one-stop destination for a car wash, fill gas, go to the restroom, or buy snacks and treats. You will find a Buc-ee's store on Highway 290 near Giddings, or in Bastrop on Texas State Highway 21. Kids will love Beaver Nuggets, which is a favorite snack of sweetened corn puffs.
Elgin
If you are on Highway 290 on your drive from Houston to Austin, then Elgin is the best stop to try BBQ. Texan BBQ restaurants here like Southside Market & Barbecue or Meyer's Elgin Smokehouse BBQ are the best BBQ restaurants that serve the most famous Texan food. You could have veg, meats, fish, steak, pork, chicken bbq dishes.
Berdoll Pecan Farm
As you near Austin, you will come across Berdoll Pecan Farm on Highway 290. You could have goodies made from Pecan nuts like pecan pies, pecan candies, homemade fudge, brownies. Stroll through the pecan trees, and you could spend some time in a relaxed environment. You also get baked foods, canned juices, gift items, pecan oil, and other stuff to buy. Take a selfie with the giant squirrel statue.
What are the things that I can do in Austin?
Austin is one of the best cities in Texas, and you can do a whole lot of things indoors and outdoors in Austin. There are museums, recreational parks, lakes, historical monuments, art centers where you can have a fun time in Austin. In downtown Austin, you can tour Texas State Capitol Building and see the fantastic architecture. You can visit Rainey Street, the historic district of Austin, and see the vintage houses. At night, Rainey Street turns into a hip locality, with dance bars, discotheques, and a place to party. Revisit history with a tour of the Bob Bullock Museum of Texas History and visit its galleries and exhibits showcasing Texas history and culture.
There are plenty of outdoor adventures to do in Austin. Do paddle boating in Lady Bird Lake. You can jog and have a quiet evening walk on the boardwalk trail on Lady Bird Lake. Austin Duck Adventures is a thrilling ride on land and water. It's an amphibious bus ride and a boat ride in one. The tour shows you the magnificent sights and scenery of Austin. You will also like the natural greenery of Zilker Metropolitan Park where you can do adventurous things like kayaking, swimming, hiking, fishing, etc. The waterfalls, lakes, and natural greenery of Zilker Metropolitan Park are best for recreation and outdoor activities. Barton Springs Pool is a natural hot water spring in Zilker Metropolitan Park which have healing properties and there are pools and bathhouses here to bathe and dip in the waters of Barton Springs. Another attraction inside Zilker Metropolitan Park is Umlauf Sculpture Garden and Museum. American sculptures are worth watching here, and they are surrounded by ponds, gardens, and trees.
If you like hiking and wildlife, then there are state parks that are best for wild adventures. McKinney Falls State Park and Mount Bonnell are the best places in Austin. McKinney Falls State Park is famous for spectacular waterfalls and there are many hiking trails inside the park. You can hike up Mount Bonnell and see the Colorado River winding its way. You can go outskirts of Austin and take day trips to Texas High Country. You can have a dip in Hamilton Pool, the best naturally formed swimming pool in Texas. Climb or hike the many natural trails at Enchanted Rock State Natural Area. In Pedernales Falls State Park you can go horseback riding, hiking, swimming, or watch wildlife.
One must-do thing in Austin is to watch the bats fly in the evening at Congress Avenue Bridge. Millions of bats fly under and over the bridge making spectacular formations which is a treat to watch. Another must-do thing in Austin is to catch live music concerts. The downtown area of Austin and Sixth Street have outdoor venues where celebrated musicians and bands perform to live audiences. You must visit the breweries in Austin, where you get the best craft beer and ales. And lastly, you should try the delicious BBQ, seafood varieties, cocktails, pizza, wines, Mexican, Latin, and American Tex-Mex food in Austin. There are some best restaurants here like Peche, Truluck's, Wu Chow, Launderette, True Kitchen you can check out.
What is the public transport from the airport to downtown Austin?
If you are flying into Austin and wondering what kind of transportation options to take to reach the downtown area of Austin, then there are many ways to do that. You can either take the Capital Metro Airport bus service which has direct buses to downtown Austin. The frequency of buses is 20 minutes and you can reach downtown Austin in 30 minutes. MetroRail is another option if you want to ride a metro. You can also take the help of rideshare apps like Uber and Lyft apps to book a taxi to downtown Austin. You can also book a car rental service that operates from Austin-Bergstrom International Airport to downtown Austin.
FAQ
What is the road distance from Houston to Austin?
The road distance between Houston to Austin is 265 km. A car drive takes approximately 3 hours of nonstop driving.
What is the frequency of buses between Houston to Austin?
Buses from Houston arrive at Austin and the journey is of 3h 25min duration. Buses operate every day four times a day.
What is the duration of the quickest flight from Houston to Austin?
The quickest time that a flight takes from Houston to Austin is 54 min. The time taken on air is half an hour.
What is the weather in Austin like?
Austin has humid subtropical weather. Summers are hot and winters are short. Temperatures do not drop too much in the wintertime, and the climate generally remains mild. It is windy in winters though. Summers are hot and can get scorching. Mid-May to late September is the best time to visit Austin.
Can I go from Houston to Austin on a train?
Yes. Amtrak has trains running between Houston and Austin. On average, a train ticket costs $32.
Which is the direct train between Houston and Austin?
No. There is not a direct train between Houston and Austin. But you can get a connecting train to Austin.
What is the cheapest flight from Houston to Austin?
The cheapest flight costs $133 from Houston to Austin. Air travel is the more expensive way to travel from Houston to Austin.
Which is the best city to stop en-route Houston to Austin?
Brenham is a city that is almost midway between Houston and Austin. Brenham is the best stop between these two cities.
What's next waiting for you?
So if you are also tempted to take one of these routes to reach Austin from Houston, then pack your bags and start right away. Plan your trip through and make a list of things to do and places to visit on your trip. Road travel is the best mode to take from Houston to reach Austin. Air travel is more expensive, but the quickest. If you want to travel in comfort, then take the train journey. It is the most comfortable way to travel from Houston to Austin. Now you know how to travel from Houston to Austin, check out our other travel guides to get more useful information.