Traveling Alone: Things You Need to Know
Whether you've been offered the chance to travel on business, or simply wish to enjoy some 'alone' time in a new place, embarking on a solo trip can be an intimidating experience. Many people who aren't used to traveling alone may question whether it is the most sensible decision to make, especially if they come up against difficulty without a friend or partner to assist. Yet, being a solo traveler is an eye-opening experience, which allows you to see what you're really made of and make lasting memories. What's more, you're free to plan an itinerary that works for you, without the worry of having to please others in your party.
If you're considering traveling solo in the very near future, this guide lists some of the key things you need to know to make your trip a success: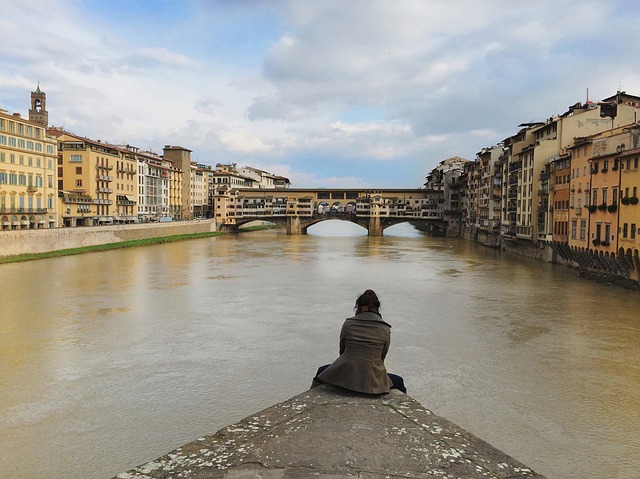 Stay safe
One of the most important aspects to keep in mind is safety when traveling alone. First and foremost, choosing the right destination is key. Some locations are much more geared towards tourists and it's always worth checking the crime rates if you're worried about potential safety threats. Give your friends and family a copy of your itinerary before you travel and once you arrive, ensure you stay in touch as much as possible so they can track your whereabouts. With all of that said, don't let the fear of safety come in the way of adventuring. This is an exciting opportunity that doesn't come around that often. As long as you take the relevant precautions, you'll start to relax and enjoy every second of the experience.
Consider booking shared accommodation
If you're planning on traveling for many months, it may be worth looking into shared accommodation. This is not only a far less expensive option than booking a hotel room but may mean meeting other visitors with whom you canshare experiences with. Small bed-and-breakfast residences or hostels are typically the best types of accommodation types for meeting other guests and building relationships.If you're particularly shy, it can be daunting to chat with new people, but starting conversations could make your trip even more interesting. You never know the outcome – being brave and making friendly small talk with other guests could result in making new friends for life.
Be flexible with your itinerary
While you may have a rigid itinerary in mind for the duration of your trip, don't be afraid to let go of some plans when the right opportunities come along. Having an open mindset may allow you to experience new things that may never have been in your schedule. Learn to know when being flexible is the right approach to take, so you don't miss out on once-in-a-lifetime opportunities.
Make your trip easy
Traveling solo means that you are responsible for every single aspect of the trip, with noone to bounce off or fall back on. As a new independent traveler, this aspect can be extremely stressful and cause you to feel out of your depth. However, getting to grips with how best to make the trip as streamlined as possible will cut out the worry of the minor details.
If you're keen to go on a skiing trip, for example, you can hire HWY 40 Park City ski rentals from HWY 40 Ski Delivery, which are sent straight to your door, meaning you don't have to hunt for suitable gear as soon as you arrive. All you have to do is reserve your gear online and have experts arrive at your accommodation to check the perfect fit. Once finished, leave the equipment outdoors and it will be collected by the team. It is that simple.
Take guided tours
If you're not familiar with the local area, making the most of guided tours around your destination will allow you to get a full insight into the sights and activities on offer. What's more, you'll also have a much better chance of finding your bearings. Guides are generally extremely knowledgeable about the local area concerning the history, culture, attractions and eateries, therefore, don't be afraid to ask questions if you require help and advice.
Explore to your heart's content
Once you have gained a vague understanding of the local area, why not take a stroll at your own leisure and see where you end up? Some of the best memories stem from impulsiveness – however, always ensure you have carried out sufficient research about the area, so you know which neighborhoods to avoid.