Top Things To Do in Adelaide
Adelaide – The capital city of South Australia is known for the greenery land which offers its blanket to the border cities of east, North, West, and South. The city is compact but has got so many things to do, places to explore, and pictures to capture then you may have to pack extra clothes while planning for this trip. Whether you are looking for top things to do in Adelaide at night or the best things to do in Adelaide hills, the city has everything to fulfill your travel cravings. Known for the River Torrens which runs through the hill splitting the central city from the north, before, it joins the sea at Glenelg, let us understand how you can plan your trip without using your mobile phone at all.
Here we have listed some of the top things to do in Adelaide Australia that you must add in your itinerary.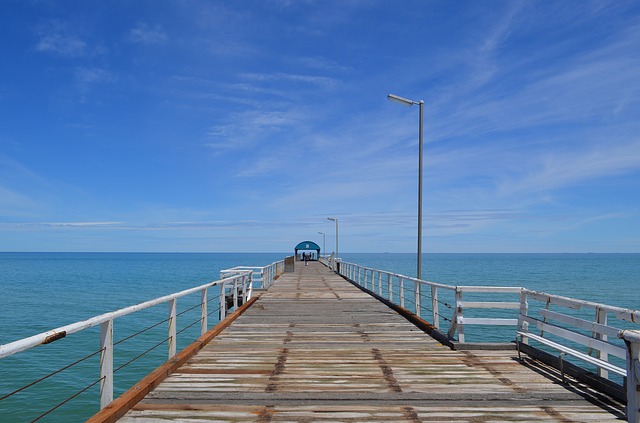 This might sound crazy but this is the exact fun you should not be missing out when in Adelaide. You can plan to book the hotel on the Northside of Adelaide that gives quick access to the riverside. There are many options available from the elder's park which is located at the top corner of the town to enter the river. Most of the people often plan to go on a morning walk along the riverside. Residents believe that nothing can be the best way to start a happy day by walking along the river. Further of you want to explore the north side of the river then you can take the river cruise through the Popeye boats which are said to be in operations since 1935. You can have a quick look at the part, zoo of the city, and then detour at the Albert bridge too. It is one of the free things to do in Adelaide with kids to make your day memorable.
I know this may sound a little weird but surely you have to add this in your watchlist. West Terrace Cemetery is one of the popular destinations located in South Australia. It is said to be a popular landmark since Colonel William Light laid out the Adelaide city in the year 1837. For more than 150,000 souls West Terrance Cemetery has been the home. Most tourists visit here to explore the stories of those who have been resting here in peace. It is believed that there had been long dead characters as per that may appear out of the gloom. As a surprising element, you will be able to witness the light effects and unique sound experience which gives the crematory the most entertaining yet informative walkthrough tour experience
Discover Beauty of Botanical gardens
Adelaide botanical garden is one of the fun things to do in Adelaide today that you need to be a part of. This garden is spread across the land of 50 acres of the central city.  Right from the formal rose till the Australian forest there are so many things you can witness here. The garden comes with 3 level glasshouses. One of the houses is known for the Australia rain forest while other is said to be a huge waterlily collection which has been maintained here since 1868. The last one is the Madagascan palms. On the same route, if you god down on the southeast side, there is a national wine center too. You might want to explore the vines and wines of Australia both at the same time. Don't forget to click pictures!
Adelaide is one of those cities which was settled by the free settlers. If you want to experience few offbeat Adelaide things to do then you must have a heritage walk. Explore the architecture of the time that witnessed how the city was formed. Be it the town hall and cathedral statues, the heritage city walk is a mist. You can be a part of the heritage tour which is organized by a group but of course, it shall be a self-paced walk that gives you walk through the city. But if your preference is to see something less structured while enjoying the early architecture then you may want to consider the Cultural center. It is located on the North Terrace and has the buildings such as Museum and Art Gallery Parliament House, Railway station, and War Memorial
Street Art Walking trail:
If you are a big fan of street art, then Adelaide is the best place to explore them. Adelaide has some incredible talent around and of course, street art clearly shows how their talent is well appreciated. You can plan for the street art walking trail which is said to have the widest collection of level street art. It is believed that this art is present since the city started curating it as the 'Vibrant Adelaide'. Although Melbourne was said to be once the street art capital of Australia but now there are many smaller cities too which are giving it a tough competition and surely Adelaide is one of them the alleyways and back street is something you should not give it a miss. You shall find here widest collect and some magnificent pieces too. You may want to chill later at some good café like 'The Journey' which is close to the bus depot. It is known to offer some mouth relishing coffee and follows pay it forward' system. The best part you shall notice here is the artist's work has been respected. It is one of the best things to do on Adelaide this weekend to add an element of creativity to your tour.
A Tour of Barossa's vineyards:
Spend you half day or at least 2 hours to make sure you visit Barossa's vineyards. Here you shall enjoy Adelaide's top-notch wine. It is located nearly 40 miles from the northeast side of the Central business district. It is known to offer more than1 50 wineries and also multiple farm-to-table eateries to enjoy. There are also family activities you may want to be a part of such as hot air balloon ride and cyclin. Barossa's vineyards are the highlight of the city and are also known for wines like Riesling and shiraz. You may want to also try out local vineyards which is worth it.
What's next waiting for you?
Adelaide is a small town but if you plan to explore the above place, well you will surely not be disappointed. But yes, you may have to book restaurants as often most of the hotels and restaurants are full even after 8 pm. Besides this place is home to many wine regions and is known to offer the best of wildlife, gardens, fascinating history, and coastal scenery which shall keep you hitched to it for quite a long time. It is also a getaway for some stunning sports which are quite close form the city. Other than things mentioned above, you may want to explore Fleurieu Peninsula, Adelaide Hills, and Maclaren Vale which has got its Aura. Have the most incredible Adelaide Journey!
There are so many places to visit in Adelaide that probably the number of days you are planning to stay for will not be even enough. But the fun fact is, staying in Adelaide can only give you two things – peace of mind and a lot of memories. Whether it is the classic heritage city center or the wine districts with a scenic view to enjoy, Adelaide has stored many things for you to explore. Even the smallest of your time that you spend in this fabulous city will give you the most wonderful experience. Now you know what to do in Adelaide, you can plan your itinerary judiciously to make your tour epic.
About Author: Shivangi Mujumdar