Best Places to Visit in Auckland
Auckland is like a canvas on which you can paint best memories of your life that you will remember forever. This incredible city offers perfect blend of modern infrastructure along with natural resources. Without a doubt, tourists who come to New Zealand keep Auckland as their first priority. If you are one of the travelers who are planning to visit Auckland in coming time then here is a complete travel guide that lists down different places you can cover: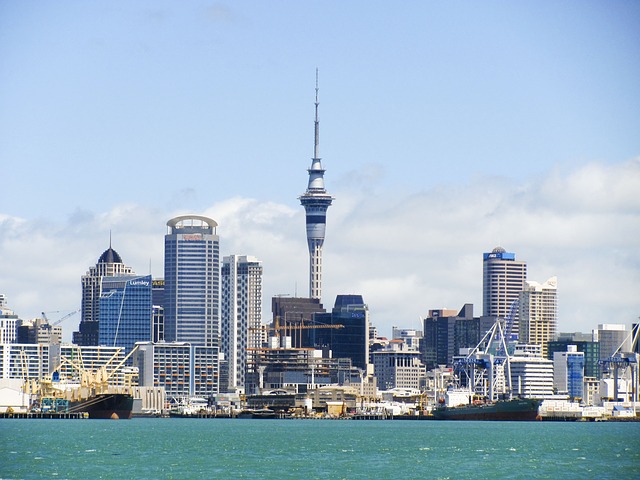 Key Highlights of Auckland
It is one of the must visit natural destinations in Auckland where you can spot several sand beaches. If you are an adventure lover, then you will enjoy hiking and walking along the island while following the trails. You can reach to Waiheke Island from central part of Auckland via Ferries that take only 30 minutes to drop you at your favorite destination. While been here, you can also consider visiting Stony Batter Historic Reserve and Church Bay Circuit.
Kelly Tarlton's Sea Life Aquarium:
It lets you to get acquainted with marine life from a very close distance. Here you can spot series of aquariums that take you through tunnel walkways. Some of the rare species of marine animals you can find out here including stingrays, tropical fish and sharks. It is an ideal place to visit your family and kids as they will remember every single moment spent here. Few of the other key highlights you can spot here include Shark Cage Snorkel and Antarctic Encounter gallery.
It is one of the highest structures in New Zealand measuring around 328 meters. If you are searching for an ideal place to get Bird's eye view of Auckland city then visit observation deck of building. Adventure lovers also have a lot to explore here as they can enjoy a walk on sky walk platform which is more than 190 meter high. People who want to go extreme can try base jumping from the similar platform to achieve adrenaline rush.
It is most spectacular cultural site of Auckland which is designed in unique French Renaissance-style which was constructed in year 1887. It features largest art collection of country with over 15,000 different art works available for display. If you want to dig into the history of New Zealand then don't forget to visit ground floor and first floor of gallery. You can explore Maori Portraiture Gallery and New Zealand Historic Art Gallery that demonstrates the work of European setters of country.
It is one of the largest parks in New Zealand that spread over an area of more than 40 acres. The zoo features several unique species of birds and animals thereby making it a perfect destination that you can consider visiting with your kids. The zoo features Southern-white rhinoceros, red panda, Asian elephant, African lion and cotton-top tamarin. There are several other activities to do here including safari nights, safari nights, photography workshops and behind the scenes shows to add an element of fun to your journey.
The list of above mentioned destinations explains everything about Auckland and its beauty. If you are planning to spend an extended vacation in this mesmerizing city then you can consider visiting some more sightseeing locations such as Kelly Tarlton's Sea Life Aquarium, Auckland War Memorial Museum, Rainbow's End, Waitemata Harbour, Queen Street, Cornwall Park and much more.