Best Places to Visit in Madagascar
Madagascar welcomes every traveler to the land of wilderness and sparkling sands of wonderful ocean. Without any doubt, you will find plenty to explore in this magnificent jewel of nature. If you want to know reasons why Madagascar attracts such a large crowd from different parts of world then here we have listed key highlights of this splendid place. Simply go through the list and you will come to know a lot about this highly charming tourist destination: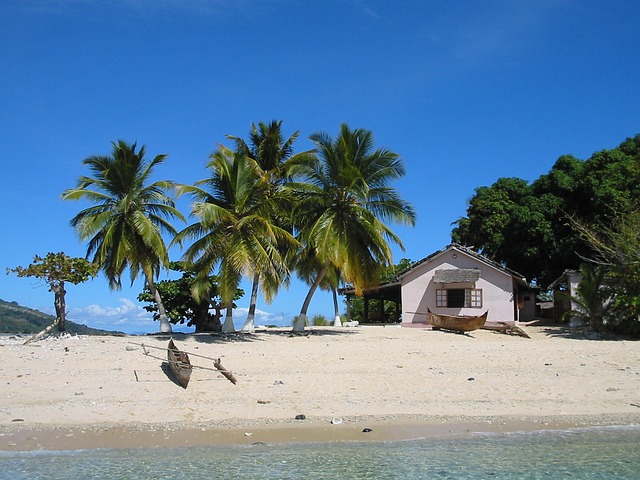 Key Highlights of Madagascar
Avenue of The Baobabs: If you want to experience the raw beauty of Madagascar then check out Avenue of The Baobabs where you will find several trees symmetrically lined up. The weird shaped trees have been there since more than 1000 years and they are referred as 'Queens of the Forest'. Moreover, it is worth capturing some unique scenes of sunset at this place.
Antananarivo: Most of the travelers prefer to start their journey from Antananarivo which is surrounded by several hills. When compared with other places in Madagascar, you will find this destination significantly developed. This is the reason why you will experience to see a perfect blend of traditional and modern culture at such an extraordinary place on Island.
Masoala National Park: Spread over an area of more than 250 miles, it gives you an opportunity to enjoy some of the breathtaking views of Rainforests. It covers three different marine parks under it where you can spot rare animal species such as leaf-tailed geckos and Falanouc. Besides, the park also features several unique species of reptiles and birds that are hard to find anywhere else.
Itafy: Being referred as a coastal gem of Madagascar, it is a safe haven for tourists travelling from anywhere. If you want to taste different kinds of seafood dishes then you will get lot of opportunities here. Moreover, you can also stroll to old reed villages here or stay at beach to enjoy water sports activities such as snorkeling.
Ranomafana National Park: They say if you want to enjoy best flora and fauna on this earth then there is no place better than Madagascar and Ranomafana National Park has set a perfect example of this saying. Here you will get an opportunity to see trails of several wildlife species that you haven't seen before. Here you can spot chameleons and leaf-tailed geckos which are difficult to find out anywhere else in the world. Besides, during your voyage through this park, you can spot several hot waterfalls where people enjoy taking bath.
Nosy Be: For adventure travelers, it is an ideal holiday destination. Located only around 10kms away from mainland, it is recognized for its exotic hotels and secluded beaches. If you are water-sports lover then you can enjoy scuba diving and many other activities here.
Madagascar boasts about its multicultural society that comprises over 22 million people. Every resident of this island is contributing to preserve such a wonderful heritage gifted to them by nature. Add this magical place in your journey and enjoy its incredible ecosystem showing different perspectives of constantly changing environment.