Best Travel Accessories Every Traveler Must Have
Whether it is domestic travel or flying abroad, we pay extreme attention to things like travel tickets, accommodation and sightseeing locations. But most of the travelers often overlook the key fact that there are few travel accessories that are going to play an important part of their journey. We usually forget to list down those important items and end up searching for them at the last moment.
One of the most important components that differentiate a good trip from a bad one is about knowing that you have packed all the necessary things that you'd need on the trip. Travel accessories are a vital component of any travel as they not only help you to get out any troublesome situation but also play a crucial role in making your travel comfortable. Whether it's a business or leisure travel, here's a checklist for travel accessories for men and women that you should not forget when you are traveling: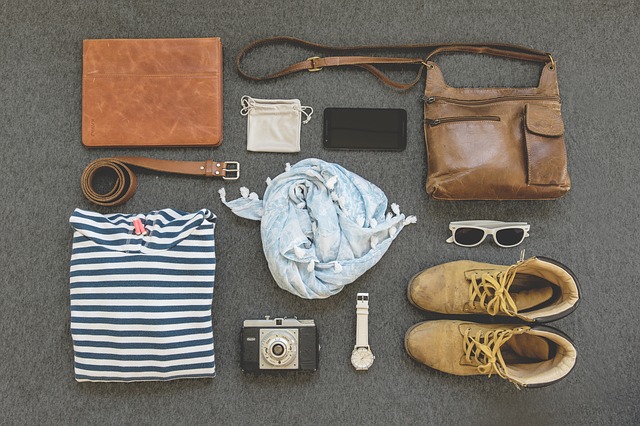 The utility of lifestraw can't be explained only in a few lines because it is one of the life-saving travel accessories that you must have during your tour. It will help you transform several liters of impure water into drinkable water within few minutes. It is extremely useful if you are planning to do some adventurous activities such as trekking, hiking, water sports and much more.
In this modern technology-oriented word, it is hard to live life without your favorite gadgets such as smartphones, laptops, tablets and much more. However, you need to have enough power to keep these devices running and every country has its unique power outlet system that may not be compatible with your existing adapters. This is where the universal adapter comes extremely handy as you can use it to charge your essential gadgets through different ports. A universal adapter is a must-have since it will enable you to charge your mobile no matter what charging port is available. With the number of devices, we carry with us while traveling, this adapter makes sure that you never run out of juice.
When it comes to traveling far destinations, you need to cover maximum distance during the night. Whether it is flight or train, you will face a lot of disturbance in the form of lights that will come directly on your eyes making it hard for you to sleep. This is exactly where an eye mask comes to your disposal as you can use it during the night as well as daytime to get deep sleep.
Whether you are traveling through car, bus or flight, neck pillows play an important role to make your travel comfortable. You can easily fold them to keep in the bag and fill up sufficient air to get going. They will offer you a relaxing experience while sitting as you don't need to take the support of your hands to achieve a perfect sleeping position. You don't want to be tired and sleep-deprived when you are traveling. Hence, a good travel pillow is a must-have to help you sleep better. A nice comfortable neck pillow can go a long way in making sure you have enough rest when you are traveling.
The days are gone when you need to carry those heavyweight and long tripods to achieve stable photography during your journey. Now it's time to capture everything using a Smartphone by taking the help of a very useful travel accessory such as a selfie stick. It is extremely handy if you are going out for an adventure as you can easily capture rare moments of your life using the selfie stick
You are traveling means you are definitely carrying some valuable items along with you. It is not always possible to get hotel rooms which are equipped with safety lockers. So in order to keep your belongings safe, you need to have your own safety locks that are password protected. Once you keep your all valuables in bags that are protected by safety locks, you can enjoy your journey without having any feeling of insecurity in your mind. Extra-security gives you peace of mind when you are on a trip. Adding that extra layer of security when you are away from home means that you can be worry-free and concentrate on the more fun/important aspects of the trip.
Whenever you are traveling, you carry with you your laptop chargers, phone chargers, SD cards, adapters, headphones, and other accessories. A digital organizer to pack all these essentials will help you keep them organized and together.
Taking a light blanket can be a godsend when you are traveling long distances by flight. A light blanket will keep you warm when you are snoozing on a long journey. It is one of the must-have travel accessories for both men and women to make your the travel hassle-free
If you are going to spend hours traveling on a flight, your mobility is going to be restricted as you are going to be seated for long. This restricts the blood flow in your legs, which can cause problems such as swelling in the legs. Copper compression socks can, in these times, help regulate the blood flow in your legs.
Whether you're traveling by air or by road, for business or pleasure, to an urban or rural destination, a day backpack should be one of the important items on your travel checklist. A backpack is essential to carry the bits you'll need handy when you are far away and on the road. The size can vary depending on your needs.
Imagine this. You're working on your phone traveling, and it has just a 10% battery left. There's no charging point nearby, and you have to send an important email to your boss!
Quite a nightmarish situation, isn't it? If you want to prevent this nightmarish situation from happening, make sure you have a power bank when you are traveling to ensure that you do not miss essential work emails – you can even binge-watch your favorite series without worrying about replenishing the juice required.
Travel packing cubes can be a big blessing for messy packers or anyone who needs to organize their luggage fast. These squares are versatile enough to pack anything in them too. Shoes, toiletries, clothes, etc. – you can fit in whatever you like.
A first aid kit with all the essential emergency medications is a must for every traveler, no matter how long or short your trip is. If you are not sure about what to add in your medicine kit then you can seek advice from your family doctor to get the proper list.
If you are traveling light but still don't want to skimp out on proper rest, a pocket blanket is a great add on travel accessory to have.
All the seasoned backpackers out there understand the importance of carrying a small toiletry bag filled with small essentials like a travel toothbrush and toothpaste, small shampoo and soap. If you haven't booked your travel accommodation and are looking to be on the road for long, a toiletry bag can be your best friend in times of need.
It's no secret that you should travel with a good mosquito repellent — it can save you the agony of falling ill on your trip. Most companies have small travel-friendly packs of mosquito repellent creams, or you can even use a patch, depending on your preference.
You should never underestimate the need for security when you are traveling, even if you are traveling to a familiar place. A travel door alarm will give you peace of mind when you're sleeping in an unfamiliar hotel. It generally comes with a motion sensor that triggers the alarm when someone has opened your room door.
If you are traveling to far-flung places where you don't know how drinking water will be, then a water purifier bottle will help you make sure bad water doesn't make you fall ill.
Remember to make a checklist of all the important items that need to be there on your travel itinerary before you begin traveling to make sure you are not missing out on any important item.
Travel accessories always have a vital role to make your travel comfortable and risk-free. If you are a frequent traveler then you can make an exhaustive collection of travel accessories and carry them whenever you feel necessary. There are several online platforms available where you can easily get all these travel accessories at a budget price. Apart from the general items mentioned above, there are some travel accessories for men and travel accessories for women that are worth buying.