Best Travel Accessories Every Traveler Must Have
Whether it is domestic travel or flying abroad, we pay extreme attention to things like travel tickets, accommodation and sightseeing locations. But most of the travelers often overlook the key fact that there are few travel accessories that are going to play important part of their journey. We usually forget to list down those important items and end up searching for them at a last moment. Here we have made a list of best travel accessories that every traveler must carry during his tour: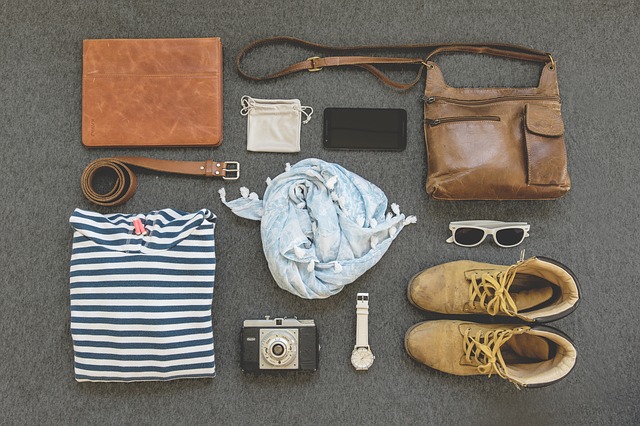 The utility of lifestraw can't be explained only in few lines because it is one of the life saving travel accessories that you must have during your tour. It will help you transform several liters of impure water into drinkable water within few minutes. It is extremely useful if you are planning to do some adventurous activity such as trekking, hiking, water sports and much more.
In this modern technology oriented word, it is hard to live life without your favorite gadgets such as smartphones, laptops, tablets and much more. However, you need to have enough power to keep these devices running and every country has its unique power outlet system that may not be compatible with your existing adapters. This is where universal adapter comes extremely handy as you can use it to charge your essential gadgets through different ports.
When it comes to travelling far destinations, you need to cover maximum distance during night. Whether it is flight or train, you will face lot of disturbance in the form of lights that will come directly on your eyes making it hard for you to sleep. This is exactly where an eye mask comes to your disposal as you can use it during night as well as daytime to get deep sleep.
Whether you are travelling through car, bus or flight, neck pillows play an important role to make your travel comfortable. You can easily fold them to keep in the bag and fill up sufficient air to get going. They will offer you relaxing experience while sitting as you don't need to take support of your hands to achieve perfect sleeping position. 
The days are gone when you need to carry those heavy weight and long tripods to achieve stable photography during your journey. Now it's time to capture everything using Smartphone by taking help of very useful travel accessory such as selfie stick. It is extremely handy if you are going out for an adventure as you can easily capture rare moments of your life using selfie stick
You are travelling means you are definitely carrying some valuable items along with you. It is not always possible to get hotel rooms which are equipped with safety lockers. So in order to keep your belongings safe you need to have your own safety locks which are password protected. Once you keep your all valuables in bags which are protected by safety locks, you can enjoy your journey without having any feeling of insecurity in your mind.
Travel accessories always have a vital role to make your travel comfortable and risk free. If you are frequent traveler then you can make an exhaustive collection of travel accessories and carry them whenever you feel necessary. There are several online platforms available where you can easily get all these travel accessories in budget price.