Top Things To Do In London
A place which has almost 27 million visitors every year, has a rich history and outstanding culture on the planet. London becomes the most visited place in Europe. Whether you are searching for fun things to do in London or cool things to do in London at night, you will find everything in this amazing city.
There is almost everything that you can do in London like it has the world's best art, entertainment, shopping, dining, and history. A visitor can't get bored over in London. Keep reading this blog to find out some of the top 10 things to do in London England to add an element of excitement to your tour: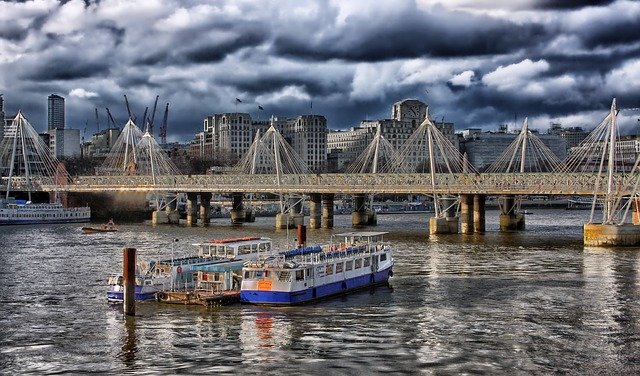 Know London's history by visiting: Hyde park
Hyde Park is the most famous and one of the largest parks in London. This park has historical significance. This park in the past had hosted several demonstrations and protests including one of the biggest and historical protests by the suffragettes.
This park still hosts the famous speaker's corner which still occupies debates, protests, and performances by various talented artists every week. The park has many memorial features, and also two water bodies, the famous being the serpentine. In the water bodies, you can go paddle in the boats, see several swans, and take in the fresh air in the center of the city. This place is a must-visit place in London. You will enjoy visiting the place and it is worth your time and money.
Political hub of London : Westminster
This place is considered to be the political hub of London. It is also home to the houses of parliament and the world-famous big ben. Big ben is the name of the bell that is housed in the iconic clock tower, and it still chimes every hour.
Well, this place is related to visitors or to visitors who are interested in politics. You will see and visit and find the significance of past political things here. While stepping into parliament square which is also related to politics you will feature statues of important political people like the statue of Nelson Mandela and Winston Churchill.
This place has more of its significance with politics thereby making it part of London things to do.
Shopping hub and displays the culture of the youth: Camden
Camden is a popular cultural neighborhood situated in the north of London. It is popularly known for its culture, where the crowds are filled with goths, punks, rockabillies, and tourists alike. Camden has a large number of piercing and tattoo shops.
Camden market is energetic and vibrant, it has lots of youth in it who are there to enjoy and relax. This place features lots of street food and has a lot of variety in it, having international cuisines. You will find stalls selling trinkets and pieces of handmade artwork which you can carry with you to decorate your house.
Camden market has a lot in itself you can treat yourself to bakery items. Shop clothes and find yourself used books to take on your travel. Once you are finished doing so you can go down to Camden Lock to relax by regent's Canal or walk along the water to King's cross.
Fun loving: London Eye
If you have visited London and not paid a visit to this place then your trip is incomplete. It was constructed to celebrate the millennium, the London Eye is a huge Ferris wheel offering beautiful views across the city. At night the wheel is decorated with seasonal color lights and is a centerpiece of London's annual new year's firework every year display. If you are searching for some of the top things to do in London for fun then you must add the London Eye to your itinerary.
Cafeteria and eateries: Shoreditch
Shoreditch is one of the trending places in London. Recently, it has undergone extensive regeneration. It attracts a lot of youth, and is one of the hottest nightlife spots of the city, and is considered one of the coolest places to stay in.
Having lots of bars, cafeterias, and eateries, it is one of the places to spend your time. You should also visit Trapeze, a circus-themed bar that serves drinks and pops corn in tub style cups.
You will find clubs and restaurants themed differently and amazingly for every sort of person. You will find something or the other. People who love rock music have various bars related to the lovers of rock music. There is a place for every taste in the place. Every new club or bar you visit you will find something amazing there.
Boating place : Hamstead heath
Is one of the largest parks in London. It covers almost 790 acres of land which is quite massive. It is situated in one of the highest points of London, which has one of the amazing views of the city from parliament hill.
Heath has grassy fields, wooded areas, and many large ponds. If you are a nature lover then it is one of the places you must visit in London. It has several wildlife and small woods in which you can easily get lost.
Cinema and library on movies :BFI
British film institute is a must-visit of London for film lovers. BFI is situated on the popular Southbank and is a perfect spot to relax. You can sit along the waterfront taking in the culture and atmosphere of the city.
The BFI shows films every day, here you watch blockbusters and also reshowing classics from the past. There is also a library there where you can read books on or about cinema and for those who take cinema seriously.
It also has its bar and riverfront restaurant for amazing meals or to chit chat about the latest film releases over some drinks. No wonder, it is one of the best things to do in London all around the year.
Cruise ride: Thames Cruise
Thames is considered the heart of London and one of the best places to visit in the UK. The Thames is the longest river in England which joins with the north sea at its end. It plays an important role even at the time of both the world wars.
Several companies offer cruises across the Thames. They run regularly at intervals of 30 minutes each. The cruises cover and pass through various eye-catching locations, like the tower bridge, the houses of parliament, and the London eye.
Some cruises run at night so that you can see the sights beautifully lit up, whilst being served with meals or tea. This has been a lovely and unique way to visit and view the city, traveling through with the historic Thames.
Baker Street: Cultural staples of London
One of the cultural staples of London is baker street, which is well known as the street that Arthur Conan Doyle's infamous detective Sherlock Holmes lived.
London is a place to visit and your visit will be worth money and time. You will experience and see some exceptionally beautiful and eye seeking views which will make your heart happy. Every year millions of people visit the place and plan their vacations here. The weather here is chilly and is quite chilly.
What's next waiting for you?
Whether you are searching for things to do in London with kids or free things to do in London in December, the above travel guide covers everything. After visiting the above-mentioned places you can easily share your experience with many and recommend them to visit the place so that they can enjoy visiting such lovely and tourist places. You can carry many gifts and memories from the place. No doubt London is an expensive place to be in. Many places nearby too can be visited in Europe. You will have a new experience visiting the places.
London has witnessed the shooting of many movies and has also given chances and opportunities to new workers. It is considered to be a hub for many employees who work there. Many multinational companies are located here and are therefore made up. London is gaining a lot of popularity in the coming years and hence will see many visitors. Some events are held every year and fairs that are worth the time of the year. Now you know what to do in London you can plan your journey with total enthusiasm.