Best Places to Visit in Norway
Norway is one of the magical countries in Europe that boasts about its rich territory. Whether it is abundant of lighthouses, scintillating mountains or historic churches, it is packed with diverse sightseeing destinations. Northern Lights is considered as one of the must-see highlights of country and tourists from different corners of the world come here to take a glimpse of this spectacular sight. If you want to discover more such places in Norway then here is a complete list: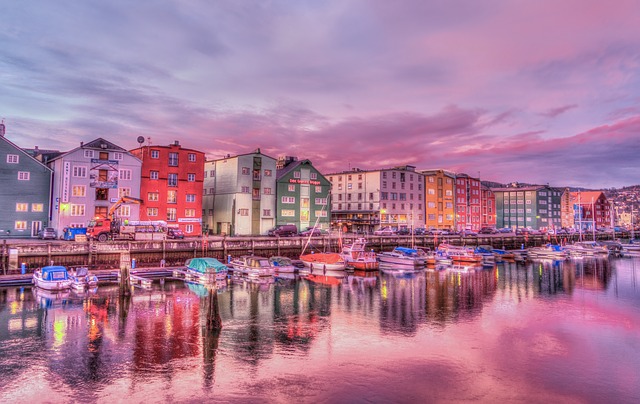 Tromso University Museum: If you want to explore some of the most exciting facts about Norway and its cities then you must visit this amazing museum. It is a place where you will also get an opportunity to see Northern Lights. It remains open from 10 AM to 4:30 PM which means you can plan your evening time to cover some other sightseeing in the vicinity.
Tromsø Arctic-Alpine Botanic Garden: Get an opportunity to see some of the unique collection of flora at this fantastic botanical garden. It is highly recommended to visit this place from the month of May to October when flowering season is at its peak. Some of the must-visit sights you can spot here include pasque flowers, cushion plants, flowering bulbs and purple saxifrage.
Tusenfryd Amusement Park: If you are done with natural sightseeing of Norway and wish to enjoy some thrill then Tusenfryd Amusement Park is a place to be. It is a destination where you can spot more than 15 different adventurous rides that will take an entire day. The summer season attracts a lot of crowd here as they can feel bit of cold in the water park here.
Arctic Cathedral: It will give you an opportunity to experience a blend of classic as well as modern architecture of Norway. It is one of the highly recognized churches in a country where people gather in huge number. Arctic Cathedral features spectacular glass windows that give a perfect depiction of Jesus Christ renaissance which is an unforgettable moment to watch.
Bryggen Hanseatic Wharf: It is one of the offbeat sites you will come across in Norway which is known for its vibrant and colorful appearance. Here you can spot several workshops, studios, eateries and wood houses that give a perfect demonstration of Norway culture. Moreover, you can explore Bryggen Museum in the vicinity where you can spot several unique artifacts of old centuries.
Apart from the key highlights mentioned above you can consider visiting The Norwegian National Opera & Ballet, Akershus Fortress, The Science Center of Northern Norway, The Bergenhus Fortress and Bergen's Royal Residence.
Whether you are traveling with family, friends or as a couple, Norway will become an ideal travel destination for you. If you are planning a short tour to Europe then you can consider visiting Norway for a couple of days. But if you have an extended holiday vacation in your mind then it is worth spending a whole week in this buzzing country.