Top Things To Do in Santiago
Being the capital and largest city of Chile, Santiago is one of the largest cities in America and always densely populated region whose total population touches 7 million. Aren't you excited to visit this exhilarating tourist spot? It has a lot to offer to its tourists right from museums to markets and let us not forget to check out them. Moreover, it is a world-class city with a cosmopolitan culture and modern telecommunication networks and a central hub for nation business, political, cultural, entertainment, and educational institutions as well.
It would be an exciting journey when one decides to have fun and enjoy the serene nature of this stylish country. Some airlines have direct flights and some via layovers which do not bother us if our only motto is "Enjoy and have an unlimited fun play". When planning your trip to Chile, consider its school vacation as many services such as transportation or tours might be booked. In Chile, the summer holidays will start a week before Christmas and end in February or the first week of March and the Winter holidays are the last two weeks of July.
Go through the following list of best places to visit in Santiago and top things to do in Santiago Chile to make your tour memorable: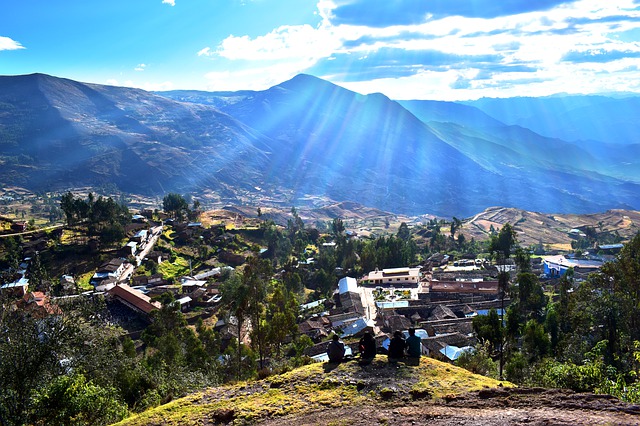 Pay a gentle visit to Plaza De Armas
It's one of the historical centers of Santiago and an important go-to trip to modern Chile. The serene greenery is surrounded by many historic buildings like Royal Metropolitan Cathedral, Central Post Office and Royal Court Palace. It is a good stress reliever where local people gather around to relax and browse through some of the miniature paintings sold by the painters. Overall, it is referred to as the MULTICULTURAL area. One of the monuments is dedicated to Pedro de Valvadia and the conqueror of Chile.  One can visit this monument at first when they are new to this city.
Watch the art display at Barrio BellaVista
It's a place where artisans and intellectuals reside and bring out their astonishing talents and a place of dance, fun and enjoyment altogether. We can get to experience the DJ kind of dance floor here with ravishing music and triggering us to make at least a move before we leave this place. No wonder, it is one of the best places to see in Santiago Chile that you must add in your itinerary.
Peek at the Museo Chileno de ArtePrecolombino
With 10,000 years of art both from Pre Columbian and Chile, it has grown up with several private collections of artifacts, sculptures and diverse materials including metal, textiles, ceramics, bone and leather. Its located in Central Santiago and honors the most popular faces prior to the arrival of Europeans, particularly the Spanish. It is said that the priests would remove the hearts from slaves and then carefully flay the skins from their bodies. A must-go-to place to improve our archaeological knowledge and the best dig for history lovers. The tourist can contact the concerned people under a tour guide for a proper and well explanatory session during the visit with a minimum dollar fee.
Gear yourself to the Gran Torre SanTiago
The most eye-catching Santiago tower can be seen anywhere in the city. It is 64 stories high and the largest skyscraper in Latin America. We can find an observation deck here on the upper floor to catch a 360-degree view of the whole city. The "double -deck" technology consists of two-story cabins that allow the transfer of as many passengers, running a single box and serving two floors at a time. No need for any BINOCULARS, Chillout and look out there !!
It's the presidential palace and pride of the country and it stands out for its white walls and European style architecture. Impressivespectacle of military form and attracts "n" number of visitors/tourists from all over the world. There are two galleries and a rotational principal exhibition. These spaces showcase Chilean artists and some unique events as well. The gallery is always open from 09:00 – 21:00 and the entry is free. One can experience the real art and a more innovative set of collections here. DON'T MISS IT !!
This breath-taking place is one of the most famous tourist attractions in Santiago with snowcapped mountains and it is a park built on a hill located in the center of the city. The park is vertical, and we can keep moving and winding around the hilltop, relax, click some candid and random ones plus a comfortable vacation spot for kids and adults too. The best time to visit this place is during the weekends as there will be less traffic and as a result less pollution. Located along LibertadorBernado O'Higgins, takes us to a completely different experience and worth the watch.
When we have planned a short trip and want to escape from city life for some time, this is the best place for camping. Its located in the southeast of Santiago with a long winding road through the canyon running along the Maipo River. A perfect spot for outdoor activities like Hot springs, skiing, Bungee Jumping, rafting, and paragliding. If you are a nature lover, then horseback riding, fly fishing, or a picnic spot would leave us in awe by the crystal-clear ponds surrounding it. Bring sunscreen, and a cap, as it can be quite hot in the sun and turn very cold in the shade. Why WAIT? Decide your favorite play and head towards it !!
It's one of Chile's main harbors and the modern colorful towns with just a 2-hour bus ride away. Famous for street art, it is a go-to spot for cool munching and professional photography. Do not forget to walk up the hills to see the amazing sea views or watch the sea lions on the oceanfront or attend an event in an abandoned building.
The highest peak in the Americas and nature's provincial park that has been established at its feet which offers several trekking options. It's a useful trek option for experienced and casual hikers with a variety of nature's beauty, lake, and fresh pond water. A perfect campfire with your loved ones /friends at night would make the trek worthwhile.
It is a solid seaside town with not much to offer but welcoming surfers with perfect surf spots for all levels. We can welcome many species of birds that would gather giving us the best source for animal photographers. Moreover, the best hike spot to the beach of Punta De Lobos. GEAR up with your famous camera for the best shots!
No way, Santiago is considered less when compared to other cities in America. Surrounded by diverse nature, there is probably more to enjoy in this lifetime.
Apart from these best things to do in Santiago Chile, there is much more to the city for the traveler to experience. Don't forget to pay a visit to cloth shops, book – store and entrepreneur factories to gain more knowledge on the same.
It is one of the most popular historical tourist attractions of Santiago which is surrounded by several artistic buildings. You can explore a diverse range of sightseeing locations here including Royal Court Palace, Central Post Office, Metropolitan Cathedral, and much more. It is a multicultural area where you will find several artists demonstrating their creative work and people enjoy buying their masterpieces. In the vicinity, you can also spot various monuments and this is the reason why most of the tourists prefer to start their journey from Plaza de Armas.
It is one of the tallest towers in South America which is visible from all the corners of Santiago. The skyscraper has got 64 stories, six basements and more than 900 feet high. It features the biggest shopping mall of the country where people gather in huge numbers on weekdays as well as weekends. Every week, millions of people visit this destination thereby making it appear like a festival crowd. Don't forget to capture 360-degree views from the observatory deck located on the top floor of the building.
Mercado Central is a key highlight of Santiago which has been attracting tourists since its establishment year 1872. It is located in an immense building developed by wrought iron. If you are a real food lover then you will love destinations such as Mercado Central. Though you will find a variety of food items here, seafood cuisine is the key reason why most of the foodies visit this place. You can try some mouth-watering dishes made from clams, scallops, mussels, oysters, fish, and much more.
Museo Chileno de Arte Precolombino:
Santiago is more about exploring the past of South America and gets acquainted with its historical work. This is exactly what Museo Chileno de Arte Precolombino is recognized for which features several creative items that date back to more than 10,000 years. It features several artworks from Central America and South America. At present time, the museum has a collection of over 5,000 unique artifacts and artworks. All this extraordinary collection is manufactured from ceramics, textiles, metal, leather and bones.
It is one of the most famous hills in the central part of the city that features the remains of a volcano. The hill has gone through a drastic renovation in the 19th century and since then it has recognized as a must-visited travel destination in Santiago Chile. Cerro Santa Lucia features a castle, fountains, statuary and parks that attract people of all ages and different interests. If you want to capture some of the breathtaking views of the city then, the hill offers you an ideal setting.
What's next waiting for you?
Santiago is one of the bustling places to visit in Santiago Chile and it has a lot to boast about. With a population of more than 6 million people, you will find this destination packed with several local as well as foreign tourists all around the year. Whether you are looking for a historical landmark or want to observe any manmade object, Santiago offers everything to fulfill your travel cravings.
The list of things to do in Santiago Dominican Republic mentioned above are only the best of the lot and you can discover some more hidden gems during your journey to Santiago. If you are planning to visit a few more travel-friendly cities in South America then check out our other travel guides to get detailed information.
Now you know what to do in Santiago, what are you waiting for? Pack your bags and set out for a fresh vacation with your family/friends to this stylish city that has much more to offer
About Author:  SRUTHI DEEPAN is an IT professional by profession and content writer/blogger by passion. She has got so much of a creative bend towards lifestyle and thrives to achieve what she desires. Her love for adventurous trips, teaching and social service tops the list and is never tired of trying anything new. Her motto in life is simple: Try, Try until you succeed and Practice makes a man perfect.