Top Things To Do in Sri Lanka
Lapped by the Indian Ocean, Sri Lanka is one of the most preferred tourist destinations in the world. From enchanting ancient ruins to endless soft-sand beaches, imposing mountains, colorful festivals, and dense wild-life, this small pearl-shaped island has something for everyone be it a group of friends, adventure buffs, foodies, honeymooners, or a family with kids. Whether you are looking for fun things to do in Colombo Sri Lanka, best things to do in Ella Sri Lanka or unique things to do in Kandy Sri Lanka, the country hosts everything for you.
If you want a hassle-free vacation, ensure to book the packages with reliable tour operators, and also follow our list of top things you must do in Sri Lanka.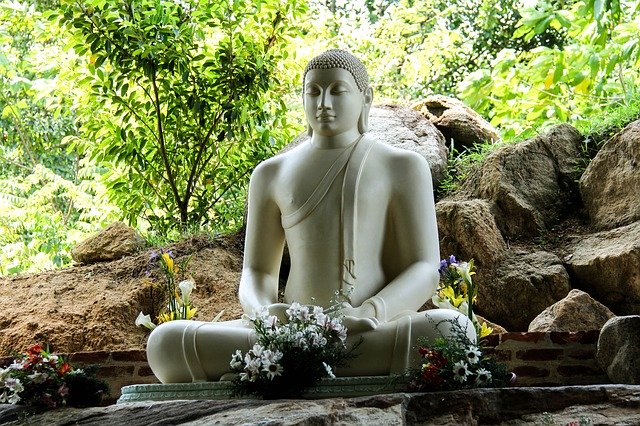 Climbing Sigiriya Lion Rock, one of Sri Lanka's seven UNESCO World Heritage Sites, is probably the most famous thing to do in Sri Lanka. Often considered as the 8th Wonder of the World by the Sri Lankans, this ancient fortress has significant archaeological importance and attracts a huge number of tourists every year. Situated 200 m higher than the surrounding plains, the fort complex includes remnants of a ruined palace, surrounded by an extensive network of fortifications, enormous gardens, ponds, canals, passages, and fountains. The significant features of the Sigiriya rock would be the Lion staircase leading to the palace garden, and the mirror wall. From the top, the views are incredible, especially during the sunset. One can also hike up the Pidurangala Rock which is adjacent to Sigiriya Rock. This is a popular spot for sunrise as you can enjoy 360-degree views of not only the valleys but also Sigiriya Rock.
Explore the Extraordinary Temples of Colombo
Colombo, the largest city and the commercial capital of Sri Lanka, is arguably country's most popular tourist destination. Steeped in history, it serves as a gateway to both the locals and foreigners. The rich heritage of the city is immensely inspired by the colonial architectures and ancient temples. Sri Gangaramaya Temple, Sri Kailawasanathan Swami Temple, and Kelaniya RajaMahaVihara are some of the most beautiful and important temples in Sri Lanka that are hidden amongst the bustling, chaotic streets of Colombo. Located next to Beira Lake, Gangaramaya Temple is a striking Buddhist temple that features a blend of Thai, Chinese, Indian and Sri Lankan styles of architecture. While The Kelaniya Raja MahaVihara temple is considered to be one of the oldest Buddhist temples dating back to 500 BC. Buddhists believe that the temple was hallowed when Lord Buddha came to Sri Lanka for the third and final time. Also, the temple is well known for an 18 foot long stone statue of the Bodhisattva Avalokitesvara.
Take an Epic Train Ride from Kandy to Ella
The railway network of Sri Lanka may be described by some as outdated but it is very scenic. The train journey from Kandy to Ella is said to be one of the most scenic & epic train journeys in the world as the train winds its way through the mountains overlooking farms and villages and of course massive tea plantations. The views are breathtaking and riding this train was definitely one of the top things to do in Sri Lanka. Make sure you visit theTemple of the Sacred Tooth Relic in Kandy. Also known as Sri DaladaMaligawa, this is the site of preservation of Lord Buddha's tooth, which is venerated by Buddhists around the world. Besides the Temple of the Sacred Tooth Relic, Kandy is also well known for the EsalaPerahara festival, one of Asia's most spectacular festivals.
Surf & Chill on the Stunning Beaches
Beaches in Sri Lanka are extremely beautiful often lined with coconut palms. From party vibe to seclusion, there is a beach to suit all requirements. From Unawatuna to Mirissa to Tangalle, the south coast of Sri Lanka is perfect to get some surf, tan, or relaxation at the coastline. Unawatuna Beach, near Galle, is one of the most lively beaches and recommended place to learn scuba diving. For whale-watching and snorkeling visit Mirissa Beach. Besides this, the country is a surfer's paradise and it is one of the best things to do in Sri Lanka any season. Hikkaduwa on Sri Lanka's southwest coast is the popular spot where beginners tried surfing while Aragum Bay is the place for experienced surfers. Besides, this tiny island country also has some secluded beaches like Nilaveli and Uppuveli for those who really want to get away from all the chaos.
Marvel at the Ancient Ruins
A trip to Sri Lanka wouldn't be complete without a visit to its historical cities and ancient ruins, especially for the history buff who wants to know about the rich historical past of the country. Designated as UNESCO sites, Anuradhapura, Polonnaruwa, Sigiriya, and Kandy from the cultural triangle of Sri Lanka and are home to most of the ancient ruins of this island country. Anuradhapura is the first capital of Sri Lanka and is still a sacred Buddhist religious center while Polonnaruwa is Sri Lanka's second oldest kingdom with many well- preserved ruins. The gigantic Sigiriya Lion Rock, the picturesque Dambulla Cave Temples and Ritigala Monastery are some of the other spectacular ruins that will give you a whole new perspective on just how respected Buddhism is in Sri Lanka.
Visit Tea Plantations in NuwaraEliya
Sri Lanka is one of the most important tea producers in the world and it is interesting to visit tea estates to see how it's produced. The lower mountain slopes of Sri Lanka's lush highlands are enfolded in millions of tea bushes making up the estates which are a legacy of British colonial culture. Nuwara Eliya and Haputale, where Lipton Tea started, are the two places known for impressive lush green tea plantations in Sri Lanka. If you're a tea lover, exploring these seemingly endless tea plantations is a must-do thing while in Sri Lanka. Rent a tuk-tuk for the day and tour neatly-terraced tea estates, watch pickers in colorful garments gathering delicate tea leaves by hand, and buy some samples to take home.
Surrender to Galle's Colonial Charms
A UNESCO World Heritage Site, Galle is an ancient city situated on the southwestern tip of Sri Lanka and is the administrative capital of Southern Province. Also known as Gimhathiththa, the city was widely fortified by the Dutch during the 17th century CE. A living heritage site, this 90-hectare city is a superb blend of architecture, with fortifications that bear a resemblance to those in the coastal areas of Portugal. The main attraction is Galle Fort, that contains many Dutch Colonial buildings, ancient mosques and churches, museums and lots of quirky boutique cafés and restaurants. And, it is easy to get lost in the cobblestoned lanes within Galle Fort. A sunset walk along the fort wall is mesmerizing.
Wildlife Spotting in One of the National Parks
Sri Lanka is filled with national parks and is an unmissable experience to go on a safari while in Sri Lanka. Out of 26 national parks, Yala National Park is by far the most popular and famous in Sri Lanka known for its big cats like leopards and a huge array of birdlife. Want to see elephants in the wild? Udawalawe National Park is the most suitable place for wildlife enthusiasts. However, Minneriya National Park is home to one of the greatest wildlife spectacles in the whole of Asia, known as "The Gathering" in which more than 200 elephants gather in one spot there during August and September each year! Kaudulla is also just as good and cheaper. Horton Plains National Park is known for its epic selection of hiking trails to densely vegetated Knuckles Mountain Range, waterfalls and a wide variety of bird-life.
What's next waiting for you?
If you are searching for the best places to visit in Sri Lanka then you will find ample of those. All these tourist attractions offer you enough opportunities to enjoy some of the top things to do in Sri Lanka mentioned above. Now you know what to do in Sri Lanka, you can plan our tour with total enthusiasm. If you are planning to visit some other popular countries near Sri Lanka then don't forget to go through our other travel guides to get exhaustive info.