Best Places to Eat in Dubai
Dubai tour packages are full of fervor, excitement, thrill, and splendor. It never ceases to gratify you with its stupendous offerings. Its attractions, adventure terminals, sightseeing, and everything else come with a unique and unanticipated pleasure. A Dubai trip never disappoints you as you can enjoy a dauntless junket in this exotic city. Backpackerskeep searching for Dubai tour packages as the city of skyscrapers is an ultimate destination of a fun. However, can any trip or destination be claimed perfect without ultimate Dubai places to eat to satiate your tummy? And we all know the answer that it is absolutely not. Dubai, like all other attributes, excels in this segment too as it is dotted with numerous must-try and drool-worthy food places. From Dubai mall restaurants to the best Indian restaurants in Dubai, everyone is well prepared to satiate your cravings.
The city is brimming with fine dining restaurants with each one surpassing the other in taste, ambiance and, services. From a street-side stall to the best restaurants in Dubai, the city offers everything and almost everything to treat your taste buds. It is not easy to try and test every food counter in this incredible city. If you are pondering over where to eat in Dubai then here is a list of best places to eat in Dubai: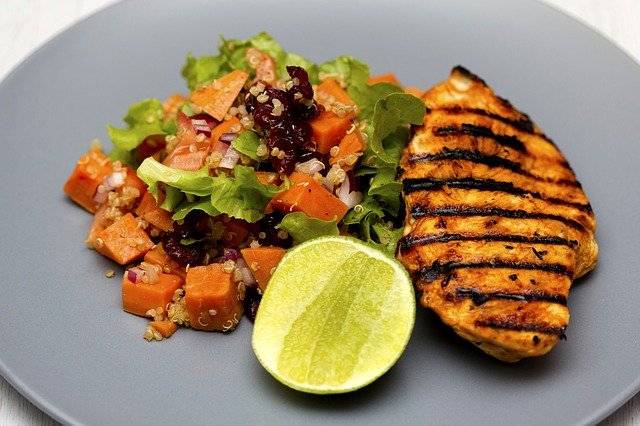 1. Tom and Serg Restaurant
Rustic warehouse interior, bright and natural ambiance, refreshing coffee and the ultimate global menu is what all commutes to the spectacular Tom and Serg restaurant. Popped out of thoughts of Tom, a great chef and Serg, an even greater foodie, this usual yet unconventional eatery came to life in 2011. From the day of its carousal, it has welcomed an appreciable number of customers, rather happy customers. The strongest point of Tom and Serg is that along with being at the height of taste, their platters are nutritious as well. You can enjoy the richest of flavors from all over the globe here and that too included in the most thoughtful dishes. Their food pop-ups are immensely famous in Dubai. Apart from all the taste and health, the major point to eat here is that you don't need to pretend overly sophisticated yet feel relaxed and casual in the friendly environment of the café. You will certainly get a homely feeling in this cute and dainty place. To reach this one of the top restaurants in Dubai, you are supposed to reach Al Quoz in Dubai.
2. Tomo
Tomo is a legitimate Japanese food outlet in Dubai. Tomo in English goes for a long-time friend and the restaurant holds all the potential to go by its name as once you eat a meal here, you certainly will return to eat more. This is the best place to eat Japanese food in UAE as top Japanese chefs create selective dishes for you with the utmost skills and tradition. Their years of experience shout out loud from the exotic flavors of the platter they serve to you. Miso Ramen, Tonkatsu, pickled squid, Wagyu Sukiyaki, black cod, and California roll are some of its highly recommended dishes. Adding to the glory of this dining terminal is its splendid location on the 17th floor of Raffles hotel and that too providing a grand view of the city. The outdoor arrangements for dining are classic and highly suggested. The staff here is compassionate to extreme and they try their best to make you feel special. The underline is that Tomo certainly deserves a meal of time as the place is certainly one of the best places to visit in Dubai.
3. Aprons and Hammers
Those who are into seafood cannot bet on anything else and if you are one from that lot then your search for the best seafood ends at the Aprons and Hammers. The seven-time winner of the best seafood obviously can claim your taste buds for a lifetime. The seafood section among the best places to eat in Dubai definitely is owned by this place. Conceptualized on fresh seafood served with ultimate fun in a lively environment, the Aprons and Hammers literally asks you to drape an apron and grab a hammer to open a bucket full of flavors and taste showered into the freshest seafood. The 'today's catch' dish of the place is always exemplary and a must-try. If you crave alcohol, then this is one of the only 3 places in Dubai that serves it. This place is always decked up with people so you can expect great pomp and show here and if you like all lively and joyous surroundings while eating then you must try this outpost.
4. Teatro
If you are one of those silent and sophisticated eaters then you must book yourself a table in the Teatro. This is an impeccable destination to taste typical Dubai food in the finest interiors and delicate surroundings. The peace, grace, and royalty of the place add a plethora of class to its eclectic palates. The restaurant is thought to come true of an interior designer, Tony Chi and is based on theatrical lines. The menu of the place is all fusion. You can enjoy a wide variety of cuisines here with no one compromising on taste. A meal here will be remembered for long as the sumptuous taste of the exotic dishes will not abandon your taste soon. You can relish some of the high-standard beverages here in Teatro. The place is best suited for couples seeking a romantic and peaceful dinner. To ditch the city's busiest landscape for a cozy timeout, this place is one of the top places to eat in Dubai.
5. Tashas
One spot for families searching for a comforting bright afternoon meal is the Tashas. This sparkling corner of AlWasl mall is mesmerizing in its outlook and can turn your plain afternoon hours into fun. The chic environs and modern interior make it quite a charming spot to spend some time and when it comes to food then this place is the actual home. You can enjoy the simplest of dishes enhanced with the best of tastes in the Tashas. The decadent palates make your taste buds dance with pleasure with simple yet soothing dishes. The limelight dishes of the place are its burgers, salads and lobster Parmesan. In fact, if you are on a shopping spree in the Al Wasl mall then this place can nicely serve you some tasty rest.
6. Pierchic
There are several good new restaurants in Dubai that get opened every month but they can't beat the offerings of Pierchic. Dining in the seraphic surroundings of beautiful waters and relishing culinary artistry in its best forms is an unparalleled experience. The Pierchicrestaurant extended by the Al Qasr Hotel in the arms of the ocean offers you this magnetizing feel. The fascinating views of the Burj Al Arab and glorious inner ambiance add to the experience and they all sum up to ultimate dining. The cooperative and sincere staff of the Pierchic welcomes you with utmost humility and the further proceedings take you to a joyous dining experience.
7. Nobu
Nobu needs no introduction as this world-famous brand is a benchmark of fine dining. Its location in the grand Atlantis in Dubai does justice to its charm as from legendary interiors to cult ambiance and welcoming staff to dynamic platters, it is all impeccable and jaw-dropping. The intellect and thoughts that Nobu's immensely talented chefs put into the plates cannot be found easily anywhere else and tasting their exemplary dishes is an honor in itself. When you visit this famed space then try to taste both, the standard specialties and regional specifics, as the Nobu excels in both. All these reasons make Nobu one of the best places to eat in Dubai.
8. Zuma
No doubt Dubai is up to neck filled with great dining options but when it comes to private dinners or business brunches then the best option is always the Zuma. Though the place is nice for any time dining but is the best for such gatherings. The sitting arrangements are beautiful with elegant surroundings and the staff takes utmost care of your privacy. They are humble and welcoming and define manners. The environment here is quite peaceful and the hero is always the ultimate food they serve. From the presence to taste, the Zuma platters enrich every sense of yours. There is no hard and fast rule to enjoy Zuma taste only on private gatherings. It is equally fascinating for regular dining as well.
9. EmSherif
Some people's taste buds dance only to authentic flavors. For them, Dubai has a special spot, the EmSherif. It is an oriental Lebaneserestaurantthat serves the most authentically prepared dishes which brims of rich flavors from grandma's recipes, deconstructed into luscious platters. The restaurant is named after its owner and she is very particular about every dish of her restaurant. This particularity is evident from the flavors of the dishes as they can take you on a nostalgic tour to grandma's dinner. You can find some forgotten dishes in EmSherifin their most traditional styles. The outlook and ambiance are also not disappointing at all. The decorations here shower the personal touch of the owner as everything is uniquely amazing. The daily specials are always amazing and must be relished. The EmSherif is one of a kind dining terminals and you are sure to remember it for a long.
10. Rang Mahal
It is one of the best Indian restaurants in Dubai that rejuvenate visitors with its vibrant and lively atmosphere. Some of the best dishes to try out in this restaurant include Kori Kempu, Fish Fry, Keema Toast and Soft Sheel Crab. Once you visit this restaurant, you would like to visit it again and again. The settings at this Indian restaurant is so perfect that you will feel like eating at your home. No wonder, it is listed in one of the top places to eat in Dubai where you can consider taking your entire family.
What's next waiting for you?
The list of the best places to eat in Dubai can never be short but these are some good to go places to pamper your tongue. So, if you are embarking on Dubai tour packages then keep all these dining options in mind. Now you know where to eat in Dubai, you can plan your journey judiciously. If you are planning to visit some other cities such as Abu Dhabi then check out our travel guides to get all the information.