Beautiful Places for Family Vacations in USA
Family vacations are an excellent way to create lifelong memories and strengthen bonds with loved ones. The United States offers an abundance of destinations for families.
Whether looking for adventure or relaxation, there is something for everyone. If you are thinking about Ideas for family vacation, we will explore the best places for family vacations USA.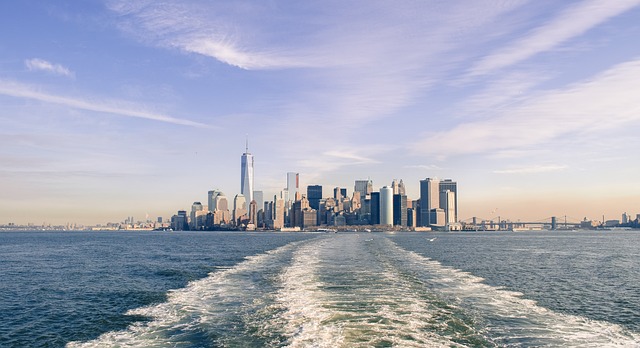 Best family vacation spots in USA
Orlando: Orlando is one of the best family vacation destinations in USA. With iconic attractions like Walt Disney World, Universal Orlando Resort, and SeaWorld, this vibrant city offers various experiences for all ages and interests.
Myrtle Beach: It is a pristine beach with amusement parks and a lively boardwalk for the best family vacation with teens. The city's array of outdoor activities, water sports, and entertainment options cater to every age group, ensuring a memorable and exciting experience for families with teenagers.
Yellowstone National Park: If you are looking for family vacation ideas in USA, Yellowstone National Park is a must-visit destination for families for an unforgettable outdoor adventure. With its abundant geysers, mesmerizing hot springs, and diverse wildlife, this natural wonderland offers endless opportunities for hiking, camping, and educational programs. Yellowstone is one of the places for family vacation spots united states provides an immersive experience.
Gatlinburg: For an affordable Thanksgiving getaway, Gatlinburg is an excellent option. Nestled in the Great Smoky Mountains, this picturesque city offers breathtaking scenery, hiking trails, and family-friendly attractions. Thanksgiving events and parades add to the festive atmosphere.
San Diego: With its mild climate San Diego is perfect for a family beach vacation. Families can enjoy water activities, visit attractions like the San Diego Zoo and SeaWorld, and explore the city's vibrant culture.
New York City: New York City has diverse activities and attractions. Families can explore iconic landmarks such as Times Square and the Statue of Liberty, visit world-class museums like the Museum of Natural History, and enjoy Broadway shows and cultural experiences.
Washington, D.C.: A family vacation to the nation's capital offers many educational opportunities. Families can visit famous landmarks like the White House and the Capitol, explore the Smithsonian museums, and learn about U.S. history and government. Also, check out our travel guide on best places to visit in Washington D.C., for more information.
Grand Canyon National Park: Grand Canyon visit is a fantastic experience for the family. Families can hike along the rim, take helicopter tours, and participate in ranger-led programs to learn about the geology and history of this natural wonder.
Boston: Boston has rich history and culture, making it an excellent destination for a family vacation. Families can walk the Freedom Trail, visit the Museum of Science, and explore the vibrant neighborhoods of this historic city.
Honolulu: Honolulu is the perfect place for a tropical family vacation. Families can relax on the beautiful beaches of Waikiki, visit the Pearl Harbor National Memorial, and explore the Polynesian Cultural Center.
Cheap family vacation places for Thanksgiving
Colorado Springs: If you think about cheap family vacation ideas for Thanksgiving, Colorado Springs offers the best cheap Thanksgiving vacation for families. Explore the beautiful Garden of the Gods, visit the Cheyenne Mountain Zoo, or hike in the stunning Rocky Mountains.
Cooperstown: Known for its baseball heritage, Cooperstown is an affordable Thanksgiving destination for sports-loving families. Visit the National Baseball Hall of Fame, explore the Farmers' Museum, enjoy scenic walks along Otsego Lake, and taste delicious local cuisine.
Chicago: The Windy City offers numerous affordable activities for families during Thanksgiving. Marvel at the city's iconic architecture on an architecture boat tour, visit the renowned Field Museum and take a stroll along the Navy Pier. Indulge in Chicago-style deep-dish pizza for a memorable Thanksgiving meal.
Charleston: With its charming cobblestone streets and historic architecture, Charleston is among the best family vacation affordable places for Thanksgiving. Explore the city's rich history through guided walking tours, visit the South Carolina Aquarium, and enjoy a traditional Southern Thanksgiving dinner at one of the many local restaurants.
San Antonio: Experience the vibrant culture and rich history of San Antonio on an affordable family vacation during Thanksgiving. Visit the historic Alamo, take a boat tour along the River Walk, and enjoy thrilling rides at Six Flags Fiesta Texas. Enjoy Tex-Mex cuisine, including flavorful Thanksgiving dishes with a Texan twist.
Asheville: Asheville offers a budget-friendly Thanksgiving getaway filled with natural beauty. Explore the Biltmore Estate, go hiking along the scenic trails, and visit the vibrant downtown area. Enjoy farm-to-table cuisine and unique Thanksgiving dishes at the local eateries.
New Orleans: Experience the lively atmosphere and vibrant culture of New Orleans on an affordable family vacation during Thanksgiving. Enjoy live music performances, explore the historic French Quarter, and take a steamboat cruise along the Mississippi River. Feast on delectable Creole and Cajun cuisine for a memorable Thanksgiving meal.
Summer family vacation places in USA
Cape Cod: Cape Cod is an excellent summer family vacation idea in USA. This charming destination boasts picturesque landscapes and beach towns, providing a quintessential New England experience. Families can enjoy stunning beaches, delicious seafood, and thrilling whale-watching tours.
Lake Tahoe: For families who love outdoor adventures, Lake Tahoe is a dream destination. Enjoy swimming, kayaking, hiking, and biking in the summer, and enjoy the stunning mountain views.
Maui: For an unforgettable tropical vacation, head to Maui. Enjoy snorkeling in crystal-clear waters, explore Haleakala National Park, and experience traditional Hawaiian culture.
Anchorage: Discover the unique beauty of Alaska's largest city. Take a wildlife cruise, visit the Alaska Native Heritage Center, or ride a thrilling dog sled.
Best winter family vacation places in USA
Jackson Hole: Jackson Hole is a paradise for adventure-seeking families. Enjoy skiing, snowmobiling, ice skating, and wildlife spotting in Grand Teton National Park.
Park City: If you think about winter family vacation ideas in USA, Park City is a winter wonderland with excellent skiing and snowboarding options. The town's historic Main Street has shops, restaurants, and galleries.
Steamboat Springs: Known for its champagne powder snow and family-friendly atmosphere, Steamboat Springs offers a variety of winter activities, such as skiing, snow tubing, and hot springs.
Mammoth Mountain: It is a popular destination for families. Besides skiing, families can enjoy snowboarding, snowmobiling, and exploring the nearby Yosemite National Park.
Sun Valley: Known for its sunny winter days and excellent skiing conditions, Sun Valley is a great destination for families. Enjoy skiing, ice skating, tubing, and exploring the charming town.
Whitefish: Nestled near Glacier National Park, Whitefish offers stunning winter scenery and outdoor activities for families. Enjoy skiing, snowboarding, ice fishing, and exploring the park's winter wonderland.
Fun places for family vacation in Florida
St. Augustine: Visit Castillo de San Marcos, a 17th-century fortress, stroll down St. George Street, filled with shops and restaurants, or take a ghost tour to learn about the city's intriguing past.
Florida Keys: Embark on a road trip along the stunning Florida Keys, a chain of islands stretching from Key Largo to Key West. Enjoy snorkeling, visit the Ernest Hemingway Home and Museum, or take a scenic drive on the Overseas Highway.
Kennedy Space Center: Visit the Kennedy Space Center in Cape Canaveral for a fascinating journey into space exploration. Explore interactive exhibits, watch rocket launches, meet astronauts, or even take a simulated space shuttle flight. Also, check out our travel guide on the best places to visit in Florida for more information.
Naples: Discover the upscale and picturesque city of Naples, located on the Gulf of Mexico. Enjoy pristine beaches, shelling on Sanibel Island, visit the Naples Zoo, or explore the beautiful Naples Botanical Garden.
Sarasota: Known for its cultural attractions, Sarasota offers a blend of art, history, and natural beauty. Visit the Ringling Museum of Art, and explore the Mote Marine Laboratory and Aquarium.
Daytona Beach: Experience the thrill of NASCAR racing at the Daytona International Speedway or relax on the wide sandy beach. Visit the Daytona Beach Boardwalk, enjoy water sports, or take a scenic drive on the iconic Ormond Scenic Loop and Trail.
Best family vacation beaches in USA
Kiawah Island: Kiawah Island offers families a peaceful, secluded beach experience. The island boasts 10 miles of pristine coastline, perfect for building sandcastles and enjoying long walks. The island also offers a range of family-friendly activities, including golf courses, bike trails, and nature tours.
Outer Banks: The Outer Banks is a famous destination for families for a beach vacation. With its wide sandy beaches and warm ocean waters, it's an ideal location for swimming, sunbathing, and water sports. Families can also explore the area's rich history by visiting the Wright Brothers National Memorial and the Cape Hatteras Lighthouse.
Destin: Destin offers families a mix of relaxation and adventure. The stunning beaches are perfect for sunbathing and swimming, while the Gulf of Mexico provides boating, fishing, and snorkeling opportunities. Families can also visit Big Kahuna's Water and Adventure Park for fun-filled activities.
Hawaii – The Big Island: The Big Island of Hawaii offers families a unique beach vacation experience. With its black sand beaches, lush rainforests, and active volcanoes, this island is perfect for families who love outdoor adventures. Families can explore the Hawaii Volcanoes National Park, snorkeling in Kealakekua Bay, or relax on the beautiful beaches.
Amelia Island: The island offers pristine beaches, abundant wildlife, and a charming historic downtown area. Families can enjoy activities, including horseback riding on the beach, kayaking through marshlands, or exploring the island's rich history at the Amelia Island Museum of History.
Hilton Head: Hilton Head is a popular destination for families with scenic beauty and a family-friendly atmosphere. The island boasts a beautiful beach, perfect for swimming, sunbathing, and building sandcastles. Families can also enjoy biking along the island's numerous bike trails, playing golf on world-class courses, or exploring the island's nature preserves.
Carmel-by-the-Sea: Carmel-by-the-Sea is a picturesque beach town that offers families a unique vacation experience. The town's stunning white sand beach is perfect for sunbathing and picnicking. Families can also explore the area's art galleries, visit the famous 17-Mile Drive, or go hiking in nearby Point Lobos State Natural Reserve.
Final Words
The United States offers many options for the best family vacations. Whether you're looking for theme parks, beaches, national parks, or small towns, there is something for everyone. Whether it's a summer vacation or a winter getaway, the United States offers many options.
From beach destinations in Florida to winter activities in snowy regions, families can enjoy a variety of experiences throughout the year. So, pack the bags, and embark on a journey to these best family vacation destinations in the USA.