Best Places To Eat in NYC
Here's the thing about New York City. there are so many amazing places to eat here, on a budget or simply if you are planning for a lavish dinner or lunch, you can relish that too. New York is a foodie's paradise with all types of foods that your heart desires. The choices can be overwhelming from eggplant sandwiches to deep South Eggs. There are so many places even on the budget for enjoying delicious foods. You can find the best breakfast in Manhattan or if you love fast foods, try out the food trucks selling innovative food menus. Whether you are looking for top places to eat in Chinatown NYC or nice restaurants in NYC with a view, the list is endless. Here we have listed some of the best places to eat in NYC to make your tour memorable: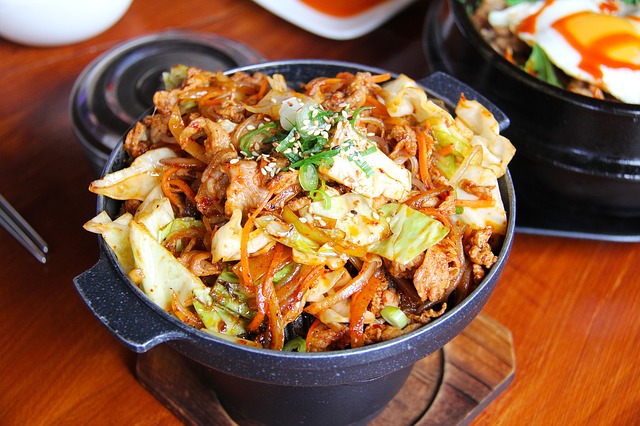 Best breakfast places to eat in New York City
Breakfast is the important meal of the day and the streets of Manhattan are filled with the choicest breakfast cafes. New York is home to so many restaurants starting early and offering some unimaginable things like soft boiled eggs to grilled bacon pancakes. Brooklyn's morning starts with people having chicken, waffles, and a variety of coffees. Some of the good breakfast places to eat in NYC are listed as under:
This SoHo bakery is one of the cool places to eat in NYC providing both counter and table services. Having a greenhouse garden in the back, people love their pastries as well as egg sandwiches counting up to something sweet and savory. It also offers the original Cronut, in one flavor every month.
Located in the West Village and inspired by European civilizations, Buvette offers one of a kind and uniquely prepared breakfast menu. It has everything from butter croissants served with jam and break or steamed eggs. It has both healthy and fast food items, suiting your taste buds thereby becoming one of the best places to eat in NYC on a budget.
With creative waffles having fruits inside out named "Waz-za" to eggs Benedict and buttermilk pancakes, there is no shortage of options for breakfast here at Norma's. It indulges in the ultimate breakfast with crowd early morning waiting for their heavenly breakfast. Try some items like Irresistible banana Nut Flapjacks or Very Berry Brioche French Toast.
Located in High Line in Chelsea, Cookshop is an all-day restaurant offering seasonal breakfast and opting for the healthy options when it comes to breakfast. It features a lot of gluten-free and healthy options such as almond pancakes, kale bowl with spinach, falafel, feta, eggs, etc. Cookshop has something for every taste bud.
Brunch Options in New York City
After breakfast comes in the concept of brunch, just for lunch for appetizing and no one should wait in a line forgetting that. There are many spots in NYC providing classic brunch options, also serving breakfasts and dinners to travelers. The menus are compelling making you want to stop at these brunch spots for a light meal. Some of these famous places to eat in NYC are listed as under:
In 2005, George Weld came up with the concept of a brunch restaurant and opened this breakfast shop called "Egg" surprising visitors with their amazing egg recipes. The interior of the café is simple and cozy and it has now become like a necessity to visit this place. Whether its biscuits smothered in pork, mushroom sawmill gravy or country ham breakfast sandwich, all of its items are just superb.
If your last night went well, you can take a new friend to this out of the box café. They will be impressed with the Japanese brunch served here with lots of love and affection. The name of the café is apt with a small enchanting tree sprouting from the center of the greenhouse restaurant making it simply romantic.
Brunch is like a ritual setting one into full weekend mode while chilling with friends and families. And brunch has to be extra special! Keeping this idea in mind, Oriental garden has created a convivial vibe filling tables with bamboo baskets for piping hot big size dumplings.
It is such a cute café located in Brooklyn serving delicious foods and meals. First, the meals are Instagram worthy and so mouthwatering that you cannot get enough of it! And the second thing is, the meats are Halal meat. Muslims can come here and have food without any kind of worry. They can consume bacon with eggs.
Living in NYC doesn't mean you have to miss out on country-style food. Sugar freak is offering Southern-style cooking directly from the heart of Astoria Queens. Biscuits, gravy, Cajun frittatas, grits, etc. are some of the dishes found here. Also, it has awesome ranges of bagels and coffee New Yorkers can't live without. All these reasons make it one of the fun places to eat in NYC.
For all the chocolate lovers out there, Max Brenner is a chocolatier restaurant situated in Union Square. It offers crepes with loads of chocolate mountings or waffles drizzled with chocolates and fruits. Also, their hot chocolate and shakes are must-try from their menu. You get everything chocolate here. Even if you aren't a chocolate fan, try simple omelets or comfort foods here.
Best Lunch Places to Eat in New York
Sometimes you get time out of your busy routine to have proper lunch and you should not waste this day at any cost. Try getting a super classy lunch apart from the regular meals and it will be awesome. Some of the best and cheap places to eat lunch in NYC are listed as under:
Walk down Williamsburg Bridge and get into this little patio of Marlow & Sons for an appetizing lunch. If it is crowded outside, try grabbing a seat in the bar area. The wooden décor keeps everything cozy inside. You can simply come here and get biscuits or smoked salmon fix as your lunch.
If you are one of those sorts who just love burgers, this is the perfect lunch spot for you. It only serves lunch so you can eat here peacefully without any other people calling for their reservation lines. Bring a friend along for having steak as when in Peter Luger, their steak is their specialty.
It is one of the best pizzerias in the city. The small space can hold the only couple of seats and all the pies are single-handedly made by one person owing to this place since 1964. It has long lines in the evenings and lunch is the best thing at this place. The pie served is super fresh with fresh basil and get calzone along with it as well.
They call it Quick lunch but it has two lunches so your weekday lunch turns out to be quicker. Get a small pasta plate for $32 and you are good to go for the day. You can stare through the big windows of 6th Avenue. Lunchtime is a good time to enjoy this place with some drinks.
Best Restaurants to eat in NYC
There are some crazy themes restaurants in NYC perfect for dinners or even brunches, just however you like it. These restaurants are loved by people and getting popular day by day. Some of the best restaurants in NYC with a view are listed as under:
Takashi is a rejoicing place for all meat lovers. And you can get every part of the cow here from traditional beef cuts to other electric options like stomach, tongue and heart dishes. They are also making a unique dish with the brain in a cream tube showing nothing goes to waste here.
The selling point is the main thing about this café. Located under the Brooklyn Bridge, this restaurant is actually on top of a boat. You can enjoy your meal seeing the beautiful views and tourist attractions of NYC. The skyline and soothing waves make it a surreal visit.
What's next waiting for you?
These are some of the amazing places to eat in New York. If you are searching for the best restaurants in Chinatown NYC then you will definitely ample of those. Plan for a trip soon and visit these for a great gastronomical journey.