Best Places to Visit in Poland
Poland has a very extraordinary story and this is the key reason why it has received special recognition amongst all European tourist destinations. Here you can enjoy a wide range of experiences at lively beaches, green forests, misty mountains and dense forests. While in Poland, simply demand what you want and your every typical need will be fulfilled in this incredible country. Being such a versatile country, every season is considered as the best time to visit Poland. Go through some of the best places to visit in Poland that will surely make you stunned: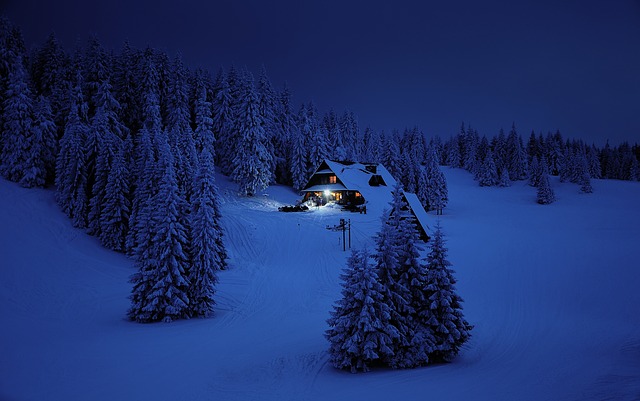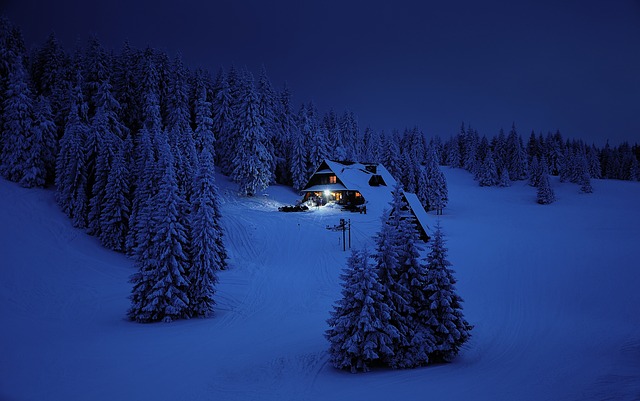 Top Tourist Attractions of Poland
Royal Castle
Vistula River Beach
Ojcow National Park
Tatra Mountains
Malbork
Białowieża Forest
Rynek
Bydgoszcz
Gdynia
Kielce
Leba
Why you must-visit these travel destinations?
If you want to discover the royalty of polish culture that dates back to the 16th century then Royal Castle is a place to be. It was damaged in World War II but renovated again in the 20th century. Here you can spot diverse kinds of portraits and some of the unique paintings that you may have not seen ever before. There are unique reasons why this place tops the list of tourist places to visit in Poland.
You may have seen several sea beaches in the magnificent country of Poland. Have you ever come across a river beach that will offer a similar kind of excitement that you seek in sea beaches? Vistula River Beach is an answer as it offers you several recreational activities in Warsaw. Here you can spot indigenous species of birds and natural grasslands to get indulge in nature. It is one of the top places to visit in Poland from where you can start your journey.
Though it is one of the smallest national parks you will come across in the country, you will surely get mesmerized by its beauty. It is situated at river valleys and features several dark caves, deep ravines, rock formations, thick woodlands and limestone cliffs. The park remains open to the public all around the year and it is recommended to hire a local guide to get the best out of this destination.
It is one of the highly versatile travel destinations in Poland that will surprise every traveler with its diverse offerings. During the winter season, you can indulge in skiing activities along with mountaineering that challenges adventure seekers. While in the summer season, you can enjoy several outdoor activities ranging from paragliding, rock climbing, mountain biking, hiking and much more. In the vicinity, you will also come across several shops, galleries, cafes and pubs that will give you a taste of the typical nightlife of Poland.  
It is a destination where you can close your itinerary and take some highly charming moments with you. There are several architectural and historical sites you will come across at this place that will surely keep you busy throughout the day. You can also spend some quality time doing shopping at local stores and shops in the nearby area. This is what makes Malbork one of the most visited Poland tourist attractions that you should add in your itinerary.
If you are searching for a natural destination that is untouched by the hustle-bustle of city life then come to Białowieża Forest. Here you can spot oak trees that are as old as 500 years. Moreover, don't forget to discover some of the rare wildlife here including European deer, bison and golden eagles. If you love exploring UNESCO heritage sites across the world then Bialowieża Forest is an ideal choice. It is one of the best places to visit in Poland which is spread over an area of more than 3,000 square km. Some of the best flora and fauna of the country can be found here. Here you can spot several exotic trees featuring old oak trees. The forest also boasts about amazing wildlife including European bison, lynx, deer and wolves. In order to enjoy best out of your Belgium trips, you only need to follow the trails and get going.
It is one of the extraordinary Poland tourist attractions that feature several amazing structures designed in the Gothic style. Rynek is a vital part of Poland tourism and this is the key reason why it is always crowded with tourists in such a huge number. Some of the best places to see in Poland can be spotted here including Lower Silesian Voivodeship and Stare Miasto. If you are planning an extended trip to Poland then it is worth adding Rynek in your itinerary.
It is one of the most famous tourist attractions in Poland where several colleges, educational institutions and universities are located. Some of the key highlights of Bydgoszcz include the Municipal Center of Culture, Bydgoszcz Pantheon and Nicolaus Copernicus Square. Here you can spot several theatrical venues, cultural halls and conference rooms where events and performances are conducted on a regular basis. It is one of the best visiting places in Poland if you traveling to this incredible country for business or educational purposes.
If you are searching for an ideal Poland vacation spot to enjoy the weekend holiday then come to Gdynia. It is worth visiting the famous museum within the city that demonstrates the story of the city in a small glance. Some other popular tourist attractions of Poland can be spotted here including the Polish Maritime Museum and Gydnia Aquarium where you will get an opportunity to experience ocean life. Another great Poland sightseeing location such as Motorization Museum is also located in Gdynia making it a key part of Poland tourism.
Tourists who love outdoor activities often keep Kielce at the priority list of top places to visit in Poland. The market square is the main area from where you can start your journey. The city features several towers, churches and museums that are worth adding in your Poland trip. Some of the top tourist attractions of Poland can be covered here including a Neo-Gothic palace, a 17th-century bishop's palace and much more.  All in all, Kielce is one of the most versatile Poland tourist places where you will get an opportunity to see different sides of the country.
If beaches excite you then Leba is one of the highly recommended places to visit in Poland for you. Slowinski National Park is one of the key highlights here where you can enjoy watching sand dunes getting vanished and appearing again with wind blows. Some of the top things to do in Poland such as biking, hiking and windsurfing can be done at Leba. It one of the ideal tourist places in Poland where you will find something or other for every individual. No wonder, it has become such a vital part of Poland tourism since a long time.
What's next waiting for you?
After going through the above-mentioned list of best places to visit in Poland, you will come to know exactly where to go in Poland to make your trip epic. It is an ideal family holiday destination in Europe that you should visit at least once in a lifetime. The more time you spend here the better will be the experience. Whether you are looking for top things to do in Warsaw Poland or the best things to do in Krakow Poland, above travel guide covers everything. Now you know what to do in Poland, go ahead and book your tour now at such an unbelievable travel destination in Europe.