Best Places to Visit in Ireland
Ireland has maintained a reputation of being a highly versatile tourist attraction in the world. If we tried to explain the charm of this majestic country then we will definitely run out of adjectives. Though it covers a very small terrain, you can discover abundant of sightseeing locations within the country. Go through some of the key highlights of Ireland and you will come to know what separates this incredible country from rest of the world: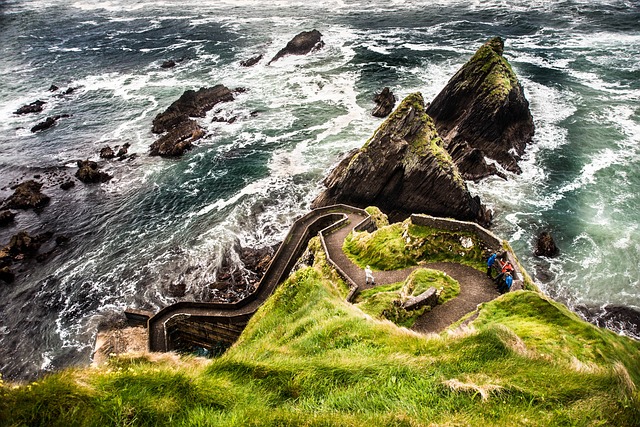 Key Highlights of Ireland
Downhill Beach: Located in Northern Ireland, this serene destination offers abundance of opportunities to do water sports. While been here, don't forget to visit Mussenden Temple which is considered as one of the most artistic structures in Ireland. The unique beauty of Downhill Beach can also be seen in Game of Thrones and some other Hollywood movies.
The Burren National Park: Recognized for its serene landscape, the park is always crowded with several tourists from diverse corners of the world. Though it is a smallest national park in the country, it highlights several medieval structures and megalithic tombs from old centuries. Moreover, taking a simple walk on this park will even give you feel of walking on moon.
Blackrock: If you wish to enjoy sunbath at beachside location then Blackrock provides a perfect holiday gateway. The breathtaking ambience of beaches here persuades you to extend your journey for longer duration. Whether you want to experience seaside activities or wish to enjoy amazing delicacies of Europe, you will come across lot of opportunities here.
Galway city: It is one of the vibrant places in Ireland that is known for featuring young population. On the virtue of its ancient history, serene atmosphere and extraordinary charm, this tourist destination is listed in most appealing places of Europe. Besides, here you can spot largest young population of Ireland. Tourists from all corners of world come to Galway city to enjoy Art Festival organized during July.
Cliffs of Moher: It is featured in top tourist places to visit in country during year 2018. The spectacular views of this destination separate it from all other tourist spots you come across in Europe. The top side of cliffs features green meadows while at the bottom you can spot pristine waters making creative musical sounds when they hit the cliffs.
Cork: It is rated as a most exciting sightseeing location in Ireland for several reasons. Here you can spot lot of restaurants that can serve you delicious food menus made from local ingredients. It is a place full of happenings as it houses several bars, cafes and pubs where you can enjoy nightlife. Moreover, Cork also features some other key highlights including museums and galleries.
Even after visiting above mentioned places in Ireland, you will feel the glass half empty. This is because of limitless sightseeing locations that this country is blessed with. Go ahead and cover all the highlights of Ireland and make your itinerary memorable. Once you finish the tour of this scintillating country, you will even wish to recommend it to others.