Best Places to See in Pune
Being rated as one of the distinguished cities in India, Pune attracts travelers from all corners of the world to enjoy its fabulous sightseeing locations. It is listed as one of the highly growing cities in India and became a hub for several giant IT companies. If you are looking for some of the best places to visit in Pune with friends in monsoon then you will find plenty of those. The city is also blessed with many historic monuments that date back to the old centuries. From picnic spots, museums, parks, temples, forts, waterfalls to buzzing nightclubs, you will discover everything in this magnificent city. If you are looking for best places to see in Pune then simply scroll through the following list: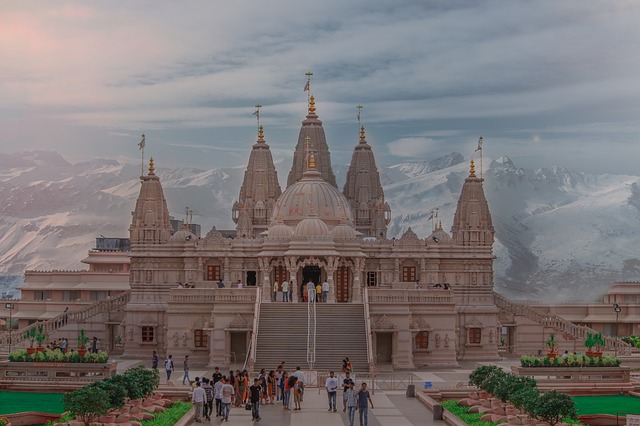 Top Tourist Attractions of Pune
Sinhagad Fort
Raj Dinakar Kelkar Museum
Saras Baug
Rajiv Gandhi Zoological Park
Shaniwar Wada Palace
Shinde Chhatri
Lal Mahal
Parvati Hill Temple
Shivneri Fort
Dagdusheth Halwai Ganpati Temple
Bund Garden
National War Museum
Pataleshwar Cave Temple
Mulshi Dam
Why you must-visit these travel destinations?
Located only 22km from the Pune city, Sinhagad Fort has witnessed several historic battles during the 17th century. The fort offers scintillating views from the top and it is also considered as one of the ideal nearest places to visit in Pune to do trekking. It is surrounded by amazing flora and fauna that takes you extremely close to nature. If you are looking for one of the highly challenging Pune places to visit then come to Sinhagad Fort as you will get lots of exposure to do trekking here.
Raj Dinakar Kelkar Museum:
If you want to see a grand collection of artifacts, musical instruments, vessels, war weapons, old coins, carvings and paintings then visit this place. In addition, the items displayed in this museum are mainly from the 18th century. One of the best highlights of this museum is its massive collection of articles thereby making it a vital part of Pune visiting places. The entry for this museum is paid and you can consider visiting it from 9:30 AM to 5:30 PM.
If you are looking for a location in Pune that will allow you to sit and relax then Saras Baug is a place to be. Furthermore, here you can enjoy ultimate peace while enjoying sunset views during the evening time. Just take a walk through this park with your dear ones and you will feel completely rejuvenated. There are several reasons why this destination is listed in the best places to see in Pune. It is one of the most innovative tourist attractions in Pune that you shouldn't miss visiting at any cost.
Rajiv Gandhi Zoological Park:
Take your kids to this zoo where they will get an opportunity to see lots of animals from a close distance. Besides, the collection further includes white tigers, elephants, deer, snakes and much more. This animal park is spread over a massive area hence you will need a whole day to view all the highlights of this lively zoo. The park is divided into three different sections that include Snake Park, Zoo and Animal Orphanage. You can visit this park from 9:30 AM to 5:30 PM where entry fees are charged INR 25 per person. It is one of the ideal places to visit in Pune for a couple that you can consider visiting with your spouse.
It is one of the most prestigious historical structures in Pune that dates back to the 18th century. Moreover, the palace brags about its extraordinary architectural design which features both Maratha and Mughal styles. In fact, the palace has got a popular door which is over 20 ft tall and referred as Delhi Darwaza. Shaniwar Wada Palace attracts several local and foreign tourists who can't resist themselves from capturing some amazing pictures of this unique property.
Developed in the 18th century, this unique memorial is constructed in the memory of Mahaji Shinde who was a great Maratha leader. Recently, this structure has witnessed a renovation which has given it an elegant touch. Tourists come to this place to experience its extraordinary architectural design. You can visit this amazing place any day during the year. As the name suggests, this is one of the most innovative places to visit in Pune which will show you the creative side of the city.
This unique property is located at the very heart of the Pune and its red brick design will make you feel nostalgic. It will remind you of that historic time when kings of India used to live in such a resident. This palace will also let you to recall the famous incident when the great, Chatrapati Shivaji Maharaj cut the fingers of one of his enemies named Shahistakhan. If you are a history lover then you will realize why it has been always part of must-visit Pune tourist places.
This place is home to several historic temples that belong to the old centuries. Here you will find four small temples of Vishnu, Shiva, Ganapati and Kartikeya. Besides this, you will also get an opportunity to enjoy some of the spectacular views from the top of the hill. Here you can also consider visiting the famous Parvati Museum which is known for its grand collection of paintings, coins, guns, swords and several other artifacts.
If you are searching for the best places to visit near Pune then Shivneri Fort is a place to be. It is recognized as the birthplace of The Great Maratha Warrior, Chatrapati Shivaji Maharaj. The fort is located in picturesque surroundings that offer you ideal settings to enjoy your vacation. No wonder it is also well known as one of the popular Pune holiday destinations where people gather on weekends. While unraveling the history of fort, you will also get a unique experience to do trekking here.
Dagdusheth Halwai Ganpati Temple:
The temples of India are famous for their incredible architecture and the Dagdusheth Halwai Ganpati temple is one such a masterpiece. Since several years, it has been an integral part of Pune tourism attractions where thousands of devotees come to fulfill their wishes. During Ganesh Festival, the décor and views of the temple are worth watching and you can't stop yourself from appreciating the work of people behind it. It is one of the ideal tourist attractions in Pune that will give a sacred touch to your trip to Pune.
It is one of the very famous Pune vacation spots which you can consider visiting with the entire family. If you are in search of ultimate peace of mind then you will find it here. It is a highly memorable experience to relax in a green environment while enjoying the chirping of birds. If you are lucky then you will get an opportunity to see a group of birds making different patterns in the garden. Jogging and boat riding in the lake are considered as some of the top things to do in Pune that you can enjoy here. All these reasons make Bund Garden one of the ideal places to see in Pune in your upcoming tour to India.
If you want to dig into the history of India then National War Museum is one of the must-visit tourist attractions of Pune. It is constructed as in the memories of martyrs of India who have given sacrifice in the freedom of the country. Mig 23BN is one of the key highlights of the museum which was used in the Kargil War. Some other key attractions include INS Trishul and some other equipment that were part of the historical wars. It is one of the highly recommended places to visit in Pune that will give you inspirational vibes after going through the unique settings of the museum. If you are planning to add it for your upcoming Pune trip then you can consider visiting it anytime from 9 AM to 5 PM.
This temple is always in the list best places to see in Pune, on the virtue of its historical significance and extraordinary architecture. The history of Pataleshwar Cave Temple dates back to the early years of 8th century and it is constructed from a solo piece of rock that offers it a truly different shape. The temple features a statue of Hindu God, Shiva Shankar along with Nandi. Inside the caves, you will find several pillars with incredible carvings on them. No wonder, it is listed amongst some of the best places to see at Pune.
If you are willing to explore some of the offbeat Pune tourist places then Mulshi Dam is a place to be. During monsoon season, you will discover the dam filled with an immense amount of water. The doors of dam are opened when it overflows thereby creating several waterfalls that are truly worth watching. It is one of the best places to visit near Pune within 100 km to enjoy some peaceful time in the lap of nature.
What's next waiting for you?
If you are planning to visit Pune for a couple of days then you can pick a few places from the above list considering your interest. In case you have a week then you should try to cover some more places to make your visit to this fantastic city memorable. You can add some more nearby places to visit in Pune such as The Empress Garden, Peshwa Udyan Zoo, Aga Khan Palace, Western Ghats, National Defense Academy, and Osho Ashram to your list. Now you got the entire list of best places to visit in Pune, you can pack your bags and begin your journey with total enthusiasm. If you are planning to visit a few more popular cities near Pune then check out our other travel guides.