Best Places to See in Pune
Being rated as one of the distinguished cities in India, Pune attracts travelers from all corners of the world to enjoy its fabulous sightseeing locations. It is listed as one of the highly growing cities in India and became hub for several giant IT companies. The city is also blessed with many historic monuments that date back to old centuries. From picnic spots, museums, parks, temples, forts, waterfalls to buzzing nightclubs, you will discover everything in this magnificent city. If you are looking for best places to see in Pune then simply scroll through following list: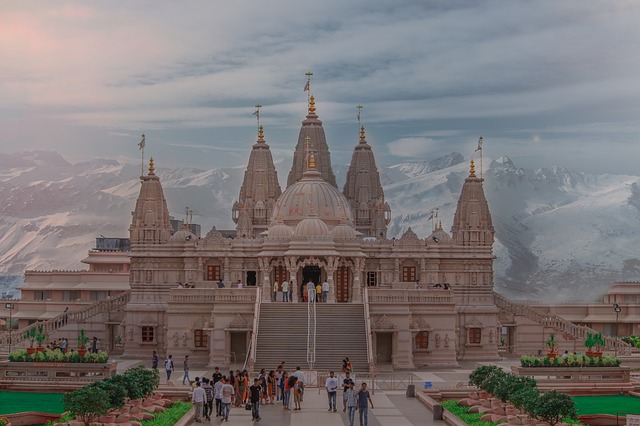 Key Highlights of Pune
Sinhagad Fort: Located only 22km from the Pune city, Sinhagad Fort has witnessed several historic battles during 17th century. The fort offers scintillating views from the top and it is also considered as an ideal place to do trekking. It is surrounded by amazing flora and fauna that takes you extremely close to the nature.
Raj Dinakar Kelkar Museum: If you want to see a grand collection of artifacts, musical instruments, vessels, war weapons, old coins, carvings and paintings then visit this place. In addition, the items displayed in this museum are mainly from the 18th century. One of the best highlights of this museum is its massive collection of articles. The entry for this museum is paid and you can consider visiting it from 9:30 AM to 5:30 PM.
Saras Baug: If you are looking for a location in Pune that will allow you to sit and relax then Saras Baug is a place to be. Furthermore, here you can enjoy ultimate peace while enjoying sunset views during evening time. Just take a walk through this park with your dear ones and you will feel completely rejuvenated. There are several reasons why this destination is listed in the best places to see in Pune.
Rajiv Gandhi Zoological Park: Take your kids to this zoo where they will get an opportunity to see lot of animals from a close distance. Besides, the collection further includes white tigers, elephants, deer, snakes and much more. This animal park is spread over massive area hence you will need a whole day to view all the highlights of this lively zoo. The park is divided into three different sections that include Snake Park, Zoo and Animal Orphange. You can visit this park from 9:30 AM to 5:30 PM where entry fees are charged INR 25 per person.
Shaniwar Wada Palace: It is one of the most prestigious historical structures in Pune that dates back to 18th century. Moreover, the palace brags about its extraordinary architectural design which features both Maratha and Mughal styles. In fact, the palace has got a popular door which is over 20 ft tall and referred as Delhi Darwaza. Shaniwar Wada Palace attracts several local and foreign tourists who can't resist themselves from capturing some amazing pictures of this unique property.
Shinde Chhatri: Developed in 18th century, this unique memorial is constructed in the memory of Mahaji Shinde who was a great Maratha leader. Recently, this structure has witnessed a renovation which has given it an elegant touch. Tourists come to this place to experience its extraordinary architectural design. You can visit this amazing place any day during the year.
 Lal Mahal: This unique property is located at the very heart of the Pune and its red brick design will make you feel nostalgic. It will remind you of that historic time when kings of India used to live in such a resident. This palace will also let you to recall the famous incident when the great, Chatrapati Shivaji Maharaj cut the fingers of one of his enemies named Shahistakhan.
Parvati Hill Temple: This place is home to several historic temples that belong to old centuries. Here you will find four small temples of Vishnu, Shiva, Ganapati and Kartikeya. Besides this, you will also get an opportunity to enjoy some of the spectacular views from the top of hill. Here you can also consider visiting famous Parvati Museum which is known for its grand collection of paintings, coins, guns, swords and several other artifacts.  
If you are planning to visit Pune for couple of days then you can pick few places from above list considering your interest. In case you have a week then you should try to cover some more places to make your visit to this fantastic city memorable. You can add The Empress Garden, Peshwa Udyan Zoo, Aga Khan Palace, Western Ghats, National Defense Academy, Bund Garden and Osho Ahsram to your list.