Best Places to Visit in Atlanta
Being a capital Georgia, Atlanta has received all the attention that a travel destination deserves. From historical landmarks and museums to breathtaking gardens and marine life, Atlanta tourism is always on cards of every travel explorer. If you are traveling to Atlanta then you will be stunned by the number of sightseeing locations you need to cover during your Atlanta vacation. Most of the tourists fail to get the best out of their journey because of a lack of planning and limited research. Don't worry! Here we have listed the best places to visit in Atlanta that you must add in your itinerary: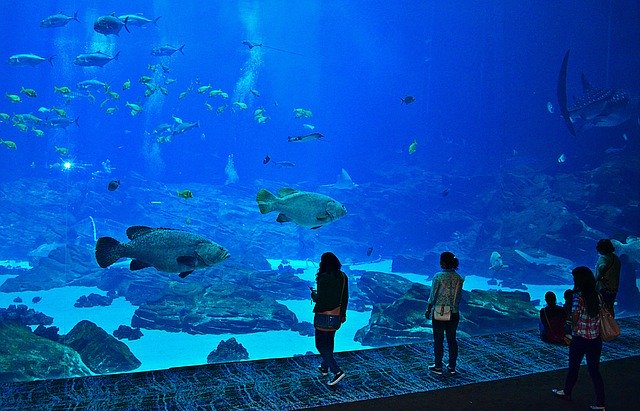 Without any doubt, you will find this destination listed at the top of Atlanta tourism. If you love digging into the history of different nations then you will love spending maximum time here. At this historical landmark, you can spot the grand compilation of Civil War memorabilia which is hard to discover anywhere else in the world. In the vicinity, you can also spot some other famous tourist attractions in Atlanta such as Swan House.
If you are traveling to Atlanta to discover its diverse sightseeing locations then you should add Georgia Aquarium in your upcoming Atlanta tour. Here you can spot over 100,000 marine animals of different species which are hard to find anywhere else in the world. From seahorses to whale sharks, visitors can discover several extraordinary marine species in this fascinating tourist attraction in Atlanta. There are several reasons that make this one of the top tourist attractions in Atlanta to visit with your family.
Atlanta Botanical Garden:
Atlanta tourism is highly famous for its natural wonders and it is recommended to add this fabulous garden in your upcoming Atlanta tour. Here you can spot everything from majestic trees to lush landscape that will make you fall in love with its beauty. Some of the key highlights of the garden include Desert House, Conservation Garden, Winter Garden, and Fuqua Orchid Center. If you are traveling to Atlanta in search of peace in natural surroundings then you will get everything here.
It is one of the most visited tourist attractions in Atlanta which you must visit during your every Atlanta tour. It was established in the year 1920 and since recognized as a center of attractions for people traveling in Atlanta for vacation. Inside the grant building of the theatre, you can spot a couple of ballrooms –Grand Salon and Egyptian Ballroom. This amazing theatre features several performances some of them include movies, rock concerts, ballet, operas and many more. It is also listed in the National Register as an incredible historic palace and no wonder it has also become part of Tourism in Atlanta.
Whether you are an art lover or not, you will love adding this tourist attraction in your upcoming vacation to Atlanta. The museum is world-famous for its grand collection of artifacts that date back to old centuries. Here you can also spot a unique compilation of decorative art, European paintings, and photography which is rare to find anywhere else. The museum is also recognized for organizing several film series including classic and independent cinema. No wonder you will find such an influx of foreign tourists traveling to Atlanta come to this destination without fail.
If you are traveling in Atlanta for the first time then you must add Piedmont Park in your itinerary. It is one of the largest and oldest parks in the city which is included in Atlanta tourism without fail. The Battle of Peachtree Creek is fought here and since then it has become a famous tourist attraction in the city. Here you can spot several walking trails, fishing piers, dog parks, running trails and swimming pools for the amusement of tourists.
The list of best places to visit in Atlanta discussed above is definitely sufficient enough to make your tour exciting. A vacation to Atlanta will help you to forget all the worries and you can rejuvenate yourself to add excitement to your life. If you want to cover a few more popular tourist attractions in Atlanta then you should consider planning an extended vacation. Check out our other travel guides to discover what places you can visit in nearby areas of Atlanta city.