Best Places to Visit in Manali
Situated on the banks of Beas River, Manali is rated as a famous honeymoon and backpacking destination in Himachal Pradesh.  This fabulous tourist attraction not only welcomes you in its serene surroundings but it also gives you sufficient exposure to enjoy water sports activities. Whether you love a peaceful atmosphere or extreme adventure, Manali is a place to be. Whether you are looking for cool places to visit in Manali in November or unique places to visit in Manali in June, you will find everything in the following guide. To make your journey from Chandigarh to Manali hassle-free, you can easily avail of reliable Chandigarh to Manali taxi services, ensuring a comfortable and convenient ride to this captivating hill station.
Go through the following list of best places to visit in Manali to make your tour memorable: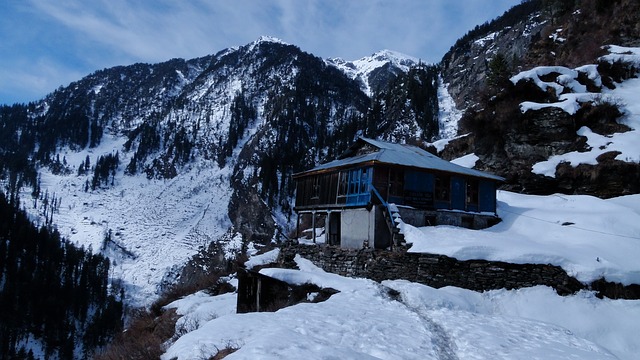 Top Tourist Attractions of Manali
Rohtang Pass
Chandratal Baralacha
Manali Nature Park
Kullu
Manali Sanctuary
Jogini Waterfall
Hadimba Temple
Tibetan Monasteries
Solang Valley
Beas River
Great Himalayan National Park
Club House
Nehru Kund
Why you must-visit these travel destinations?
Situated only 50km away from the main town, it connects Manali to some of the most heavenly landscapes like Spiti. A trip to Manali will only complete if you visit Rohtang Pass. It takes you to a height of around 4000 meters from where you can get a few outstanding views. Most of the famous Bollywood movies have used the unique panorama of this destination in their key shots. It is one of the highly recommended places to see in Manali that remains open only during the summer season.
If you love trekking then this is an ideal Manali place to be. It is blessed with all important elements which are necessary to give tourists a thrilling experience. Further, this fantastic destination is located on another highly famous Leh-Manali Highway. For extreme adventure lovers, this trek is a real treat as it takes them to an altitude of around 5000 meters from sea level. So if you are planning an adventurous trip to Himachal Pradesh then you should this destination in the list of your Manali tourist places.
It is one of the top places to visit in Manali in January for couples. This destination offers you a true experience of paradise when you take a stroll through towering cedar trees. The entire tree forest offers you a nice shield from the hectic outside world. Nature-lovers shouldn't miss a visit to this mystical park in Manali. The wildlife of Himachal Pradesh is known all over the world and this park offers you perfect settings to view some rare animal species from a very close distance.
It is referred as a sister of Manali town which offers you picturesque landscapes which you haven't seen before. Moreover, Kullu is also home to shrine places and sacred temples that attract pilgrims in thousands of numbers every year. This place is simply blessed with exceptional climate, lush backdrop and river streams which are an absolute treat to watch. Once you reach to this amazing place to visit near Manali, you will come to know what is so popular amongst tourists.
It is one of the rare sites in Manali which is home to the bird of Himachal Pradesh called Mona. You get an opportunity to see some very rare animal species here including Musk Deer, Brown Bear, Snow Leopard and many more. Besides this, you can see lots of mammals, birds and reptiles while walking through this adventurous place. No wonder, it is one of the best tourist places in Manali where you can plan a family vacation.
It is only 4km away from the Manali town and you need to overcome several trekking challenges to reach this heavenly place. The view of water falling from a height of more than 150 feet through pine trees is truly an exciting thing to watch. For couples, this romantic place has got more than what they expect from a honeymoon destination. Moreover, there are several reasons that make Jogini Waterfall more than simply a Manali vacation spot.
Temples are one of the must-visit places in all parts of India and Manali is no exception to this. Hadimba Temple is one of the most sought after tourist attractions in Manali which is known for its amazing architecture and breathtaking scenery. It is situated very next to the Dhungri Forest which is packed with several pine trees. Every year thousands of devotees come here to witness its extraordinary effigy which is manufactured from the material of brass.
If you are looking for the best places to visit in Manali for a short tour then Tibetan Monasteries should be on the priority. Some of the key highlights of this Manali holiday destination include Gadhan Thekchhokling Gompa and Himalayan Nyingmapa Gompa that attract tourists in immense numbers. Here you will be mesmerized by the amazing masterpieces of creative arts and crafts that are hard to see anywhere else.
Himachal Pradesh features several snow points but Solang Valley is one of the most recommended places to visit near Manali where you can enjoy the best adventure of your life. During winter months, you will get the opportunity to experience several thrilling activities such as paragliding, parachuting and skiing. On the virtue of its height of more than 2,500 meters, it is recognized as an ideal trekking destination you can add in an upcoming trip to Manali.
It is one of the most pristine tourist attractions of Manali that offers you a perfect setting for doing camping. Peace lovers can enjoy taking a simple stroll along with the flow of the river. If you are one of those extreme adventure seekers then you can enjoy activities such as white water rafting and river crossing. A visit to Pandoh Dam is also amongst the top things to do in Manali for most of the travelers and you can reach it from Beas River.
Great Himalayan National Park:
Most of the travel guides keep the Great Himalayan National Park at the top of Manali tourist attractions. Whether it is wildlife, panoramic scenes, or trekking, the park offers you several opportunities to enjoy the offerings of Mother Nature. It is one of the UNESCO heritage sites that attract several wildlife enthusiasts as well as adventure lovers. The park features several unique species of flora and fauna that can be only found in the lap of the Himalaya Mountains. Photography lovers will get a lot of exposure to try some creative photography while having some remarkable scenes in the background.
It is one of the most offbeat Manali places to visit thereby serving as an integral part of Manali Tourism for many years. The Club House offers tourists several opportunities to enjoy both indoor as well as an outdoor life of Himachal Pradesh. It is nestled at very next to Manalsu Nallah and managed by HPTDC. It is one of the most mesmerizing constructions in Manali that is famous for its incredible architecture which is designed in a British style. While been here, you will get an opportunity to try some local dishes that are made from selected ingredients.
If you are traveling to Manali from Leh National Highway then Nehru Kund is one of the most famous Manali visiting places you shouldn't miss. It has received its name after the first prime minister of India who preferred to drink water from this popular lake. The unique specialty of this lake is that it is situated at an amazing height of over 4,000 meters. You will be stunned by the lush green landscape and picturesque surroundings of Nehru Kund.
What's next waiting for you?
Finally, if you have covered all the places mentioned above then you should explore some more unique destinations in Manali. From fun places to visit in Manali in December to unique places to visit in Manali in April, the above list covers everything.
Some other top places to visit in Manali mainly include – Beas Kund, Vashisht Baths, Hampta Pass, Manikaran, Naggar, Gayatri Temple, Bhunter, Jana Waterfall, Gulaba, Arjun Gufa, Jagatsukh, Kothi, Keylong and the list goes on. If you wish to explore some other famous cities near Manali then go through our other travel guides.