How to Plan a Memorable Vacation in Croatia
Do you wish to spend your upcoming vacation in an amazing country like Croatia? Great choice! You can certainly make it a memorable one if you dedicate a small amount of your time to planning the whole thing out. This relatively small Mediterranean country has a lot to offer, so it's always best to have a clear plan and a detailed itinerary to help you make the most of every second here. Don't worry, this is nothing complicated – a few simple steps will make sure you see first hand why millions of people come here every year and are delighted with what they experience during vacation in Croatia.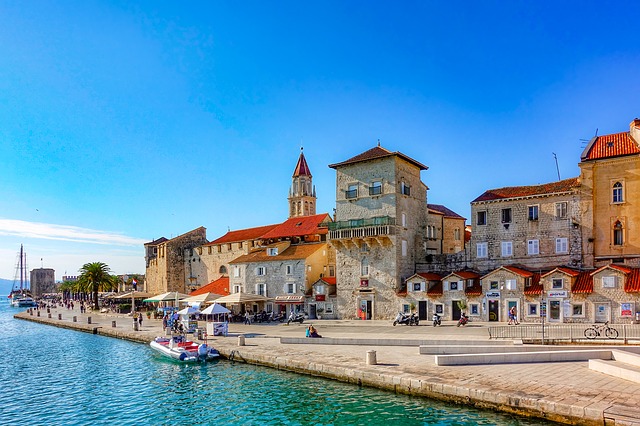 Choose your destination
When it comes to summer tourism, three parts of Croatia stand out: the lively Dalmatia, picturesque Istria, and the awe-inspiring Dubrovnik. So, the best first move would be to decide where you want to go. For example, Istria is perhaps more for those who would like to just take things easy, while Dubrovnik is swarmed by tourists every year because of its magnificent walls and old town. Do not think that each region is only for one category of tourists, though. Quite the contrary – you will find loads of amazing architecture in Istria too as well as plenty of quiet places around Dubrovnik. It's just that some of the aspects of a region are somewhat more pronounced than those same aspects in another region.
And once you know where you're heading, you should find appropriate accommodation. Nothing says "memorable vacation" like staying in a villa with a pool, which is where Villsy.com can help you out. Check it out for some truly amazing places to stay!
Inform yourself about the town you're visiting
Every bigger town in Croatia has a whole lot of sights you can visit, many of which date all the way back to the age of the Roman Empire. Pula in Istria is a great example of that, with its amazing amphitheater, but the same can be said about the Diocletian's Palace in Split, Zadar's Forum, and many other locations. Because of that, it's always good that you know what the main sights are in the place you're visiting so that you don't miss some truly amazing things. Sure, you can easily get a guide in the local tourist office, but preparing like this can save you a lot of time.
Study the roads
Like we said, Croatia is not that big. However, it is fairly well connected, so if you want to travel from one region to another, you can do so relatively easily. If you want to explore the Croatian islands, you can always rent your own private boat or book one of the tours offered by SeaTours Croatia. Not to mention that you can easily get pretty much anywhere in Istria in a couple of hours (at most) if you have a car. Tip: if you don't have a car, opt for buses for intercity travel, not trains (they are not exactly reliable).
This way, you will be able to plan and organize some amazing day trips which will add incredible value to your vacation as a whole. And don't limit yourself to just to the mainland either because Croatia has some spectacular islands that will simply blow you away.
In short, if you want a memorable vacation in Croatia, all you have to do is invest a little time in planning. Then simply pick the right list of best places to visit in Croatia and let this amazing country sweep you off your feet.