Top Attractions of Expo 2020 Dubai
The world is waiting for the Expo 2020 Dubai and with all the extravagant themes and events, Dubai is set to turn these 5 years' wait worthy patience. This term of Expo is undoubtedly going to be seamless and Dubai is in its full spirits to pass away the best possible experiences to its visitors.
Expo 2020 Dubai dates are from 20th October to 10th April 2021 and the event will be hosted for the whole 173 days by Dubai. It is quite an obvious thought to cover other elements of Dubai as well on your junket to explore the Expo. Dubai travel agency which provides packages for the Expo also tries to include major attractions of Dubai. For such visitors, Dubai is gearing up with some special spots to enjoy. So, if you are also searching for tourist attractions set to open around the time of Dubai Expo 2020, then here is some help. Some of the top attractions to visit at the Expo time are: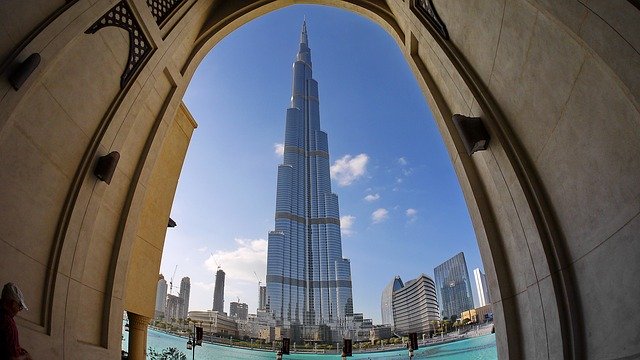 1. Al Wasl Plaza
The signature spot of Dubai Expo 2020 is the Al Wasl Plaza which is all ready to welcome people from around the world and bound them in the united strings of creativity and intellect. The place signifying towards the connecting half of the motto of the Expo, 'connecting minds, creating future' is the center stage of the event and all the flashy functions like ceremonies of commencement and closing of event and cultural celebrations will be zealously held here only. From its name to its outlook, this dome structure completely portrays the back thoughts of the event as its design is extracted from the logo of the Expo. It summarizes the sub-themes of the Expo, opportunity, sustainability, and mobility as well as three of its zones. This magnificent silhouette is huge enough to accommodate 10000 visitors at a time but this is not just the reason to be astounded as the key feature of the Plaza is its 360-degree projecting screen on the dome which will sum up the whole Expo surroundings in front of you. To sponge up a maximum of Expo's essence, this terminal is the best and certainly is the 'crown jewel' of the Expo.
2. Museum of the Future
The Dubai Expo 2020 is all about new inventions and unconventional ideas and the Museum of the future is the stage for this. This striking piece of architecture is a costly affair and is a creation that Dubai can be proud of as it magnificently eye-raising with never seen before design. The place will host a unique range of exhibitions and theatres to acknowledge you with potential future technologies and inventions which can be revolutionary. The museum will showcase all innovative ideas nurturing in the minds of enthusiasts of different countries. On your Expo 2020 Dubai UAE tour, make sure to make a presence here to know what the technical department of the world is up to in the future.
3. Jewel of the Creek
As the name suggests, this place is an ultimate luxury yard of the Dubai Expo 2020. It is bejeweled with luxurious residential apartments, magnificent hotels, recreation centers, etc. It will include a splendid waterfront. This expensive project is going to be exemplary as it is planned to be the next level grandeur. Dubai authorities are fully confident that this place is going to add a plethora of charm to the city's tourism profile and will grace up Dubai's glorious skyline. Visitors can enjoy shopping, gaming, adventure sports, luxurious stay, lush parties, and much more all at one single location.
4. Aladdin City
The name certainly adds a plethora of fascination and excitement to the imagination that how the city of our famous fantasy character is going to be. Dubai is in a full plan to serve away amusement to its visitors with this much intellectual project. The Aladdin city is planned to be a three-tower complex-shaped as Aladdin's magical lamp and all three will be linked by a bridge which will be closed and fully air-conditioned along the beautiful boundaries of Dubai creek. The towers will serve for commercial and residential purposes and will also house amazing areas of fun and entertainment. It will also have a grand parking lot which can accommodate nearly 900 vehicles.
5. Deira Islands
Expected to be the forefront attraction for visitors, the Deira Islands are projected to be dotted with all amenities like hotels, apartments, restaurants, etc. To take the luxury quotient up, it will also have a marina which will be studded with yachts and boats. Deira Islands will be constructed keeping nature in mind and thus, you can expect a lot of greenery and natural panoramas in here. The main attraction of the complex will be the night market which will be backdropped by traditional souks of Arabic culture. So, at the Expo, this place is going to snatch a lot of attention.
6. Blue Waters Island
Another artificial island in making, the Bluewaters is also a much sought-after destination during Dubai Expo 2020. Ditching the hustle of the city, you can spend a much relaxed time here. The island will be conceived with every element like a hotel, bar, restaurant,etc.but the main spot is the largest Ferris wheel of the world, the Ain Eye. It is so high and grand that it can carry 1400 people in a single ride. Another prominent feature of BlueWaters Island is Caesar's Palace. It is a beautiful arena with a striking cove beach. The place is connected to the main city with a bridge to the Sheikh Zayed road. If you want to spend some quality time, then you can go for a walk on the bridge specifically for pedestrians towards Jumeirah Beach. This place is up to neck filled with serenity and is sure to attract a lot of crowd towards itself during the Expo days.
7. Dubai Frame
Constructed to be the door between modern and chronicled Dubai, this landmark is one of its kind. Situated in Zabeel Park, this iconic silhouette showcases all three eras, the past, present, and future of the city. Witnessing the glorious Dubai skyline spanning top-notch attractions of Dubai like the Burj Khalifa, you can put in some unforgettable memories from this place to your bucket. The top of the frame has a glass floor which is an experience worth grabbing as it is both, terrifying and exciting. You can also enjoy shopping and gaming as the frame houses nice sections of souvenirs shops and entertainment zones. This place gives you an evolutionary visual of Dubai and also serves as a great photography zone. The Dubai Frame is exceptional at every front and thus is a must-visit.
8. Motiongate Dubai
Dubai is already famous for its theme and fun parks but this one goes the extra mile. It is the largest Hollywood themed park. It is founded on the terms of DreamWorks Animation, Columbia Pictures, and Lionsgate. It houses the most amazing rides and gives an immersive experience of cinema. It has an intriguing dining zone, the Transylvania hotel. Here you can enjoy an amazing underworld 4D zone also. This place is a paradise for kids as they get to enjoy a real-time Smurfs life in the Smurfs world. All in all, it is a magical arena that is all decked up with amusements.
9. Bollywood Parks
No one is anonymous to the Bollywood craze over the world and the Bollywood parks of Dubai celebrate this craze with utmost zeal. It is the first-ever Bollywood themed park and dauntlessly conveys famous Bollywood movies with rides, shows, live performances, etc. Here you will get to relive Bombay days and also refresh the memories of chartbuster Bollywood movies. Apart from these, you can also relish some of the luscious Indian dishes. To instill a complete Indian feel you will also observe Bollywood style street-side circus. You can buy a range of souvenirs from retailers with each ride to carry back memories of the intriguing Indian cinema.
10. Legoland Dubai
Yet another theme-based Park of Dubai, the Legoland is the poetry of Lagos. It is the most fascinating destination for kids as it is full of rides and activities. It is an immersive zone for kids as they can indulge in smart and intellectual creations. TheMiniland inside the Legoland offers a miniature version of Dubai and UAE's key attractions. At Legoland, you can see the Lego factory and enjoy the interesting Lego bricks manufacturing processes. Also, you get to explore more about Lego creations and intriguing Lego games. So if you are a Lego fan then this place is certainly made for you.
What's next waiting for you?
So, to make your Expo 2020 Dubai trip more interesting, contact the best Dubai travel agency and grab a package consisting maximum of these places. If you are planning to visit a few more tourist attractions in Dubai UAE then check out our other travel guides to get all the information.